Parenting Girls on the Autism Spectrum
Overcoming the Challenges and Celebrating the Gifts
Jessica Kingsley Publishers
Parents of girls on the autism spectrum often wish their daughters were celebrated for their talents, rather than discouraged for their differences. They recognise that their children's unique natures may make them distinctive in some ways, but resent labels such as 'disabled' and 'disorder' being applied to their daughters.This book is a celebration of all the wonderful and unexpected gifts that having daughters on the autism spectrum can bring to your life. Each chapter explores a topic of concern, offering encouragement and guidance on common issues such as school, friendships, meltdowns, special gifts, family relationships, therapies and interventions. Having daughters on the spectrum presents unique and rewarding challenges and this book is packed with friendly advice and real life examples from a mother who has experienced it all first hand. The hopeful perspective given in this book is guaranteed to offer much appreciated comfort to parents, grandparents and family members. It will provide educators and anyone who cares for girls on the spectrum with an insight into what life is like for these extraordinary girls and their parents.
"Eileen shares with her readers the unique experiences of females with ASDs and the challenges that they and their families face; challenges such as minority status within a minority, social expectations for females to be good at social-communication, the risks of depression and anxiety, handling mean girls who bully in ways that are different than the bullying of boys, hygiene and fashion, and making friends. Whether your daughter is a spunky spitfire or a quiet little lady, you will find her somewhere in Eileen's words, and I guarantee that you will not feel alone." - from the Foreword by Shana Nichols, clinical psychologist, Owner and Director of the ASPIRE Centre for Learning and Development, New York State and author of Girls Growing Up on the Autism Spectrum.
Eileen Riley-Hall is the mother of two teenage girls, one with Asperger Syndrome and the other with Autism. She is a high school English teacher at an inclusive public school in New York State and has worked with special needs students from preschool through to high school, in various settings, for over 25 years.
Foreword. Preface. Introduction. 1. What is Autism? 2. Diagnosis. 3. Girls on the Spectrum. 4. Education. 5. Friends. 6. Siblings. 7. Causes, Treatments, and Acceptance. 8. World Wide Web. 9. Milestones. 10. Autism Truths and Myths 11. Dark Moments. 12. Special Gifts. 13. Mistakes, Outtakes, and C is for Crazy. 14. Relationships. 15. Taking Care of You. 16. The Future.
Find what you're looking for...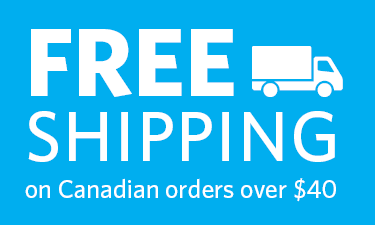 Publishers Represented
UBC Press is the Canadian agent for several international publishers. Visit our
Publishers Represented
page to learn more.