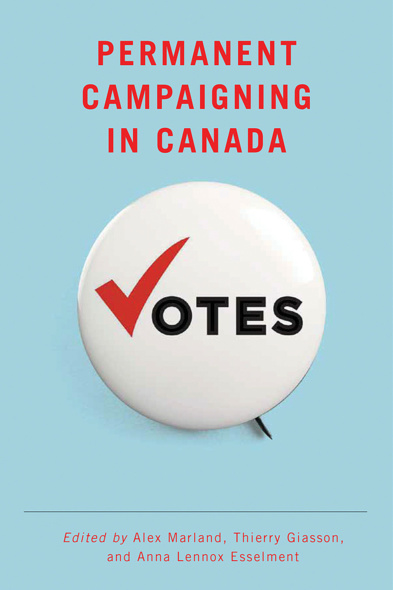 Permanent Campaigning in Canada
Election campaigning never stops. That is the new reality of politics and government in Canada, where everyone from staffers in the Prime Minister's Office to backbench MPs practise political marketing and communication as though the official campaign were still underway.
Permanent Campaigning in Canada examines the growth and democratic implications of political parties' relentless search for votes and popularity and what a constant state of electioneering means for governance. With the emergence of fixed-date elections and digital media, each day is a battle to win mini-contests: the news cycle, public opinion polls, quarterly fundraising results, by-elections, and more. The contributors' case studies – on political databases, the strategy behind online political communication, the politicization of government advertising, and the role of the PMO and political staff – reveal how political actors are using all available tools at their disposal to secure electoral advantage, including the use of public resources for partisan gain.
This is the first study of a phenomenon that has become embedded in Canadian politics and government. It reveals the extent to which political parties and political staff have embraced non-stop electioneering, and the consequences for our democratic processes and institutions.
Featuring contributions from a variety of scholars, this book offers fresh perspectives about the political marketplace that will be of interest to students of Canadian government and politics.
The existing literature on this topic reflects a series of disparate thoughts about political behaviour, political communication, and public administration - thoughts that the editors and contributors successfully unite under a common set of theoretical assumptions and methodological commitments.
The editors have collected essays that examine the rise of permanent campaigning in Canada and its implications for politics and governing … Though the authors of the essays appear to connect most of these developments to Harper, most suggest the long-term implications are yet to be seen, speculating that Justin Trudeau's 'sunny ways' might bring some changes. Summing Up: Recommended. Upper-division undergraduates through faculty.
Permanent Campaigning in Canada is a stellar collection of first-rate essays written by an impressive cadre of scholars from across the country. It raises all the key questions, provides important insights, and will no doubt encourage further research and discussion about this important new trend in Canadian democracy.
An important book that lays out what permanent campaigning looks like in Canada today and poses vital questions about how it is impacting our institutions and the health of our democracy. For those of us alarmed about the increasingly blurred lines between government business and partisan interest, it's an illuminating read.
Alex Marland is an associate professor of political science and an associate dean at Memorial University of Newfoundland and a leading expert on political marketing in Canada. He is the author of Brand Command: Canadian Politics and Democracy in the Age of Message Control and was the lead editor of Political Marketing in Canada, Political Communication in Canada: Meet the Press and Tweet the Rest, and "Canadian Election Analysis 2015: Communication, Strategy and Democracy." Prior to entering academia, he worked in the public and private sectors in Ottawa and St. John's. Thierry Giasson is a professor of political science and the director of the Groupe de recherche en communication politique (GRCP) at Université Laval. He is also a past president of the Société québécoise de science politique. He has published on political communication, political journalism, and digital politics in Canadian and comparative contexts and is coeditor, with Alex Marland, of the series Communication, Strategy, and Politics at UBC Press. Anna Lennox Esselment is an assistant professor and associate chair of the Department of Political Science at the University of Waterloo. She is also a director of the Canadian Study of Parliament Group and a board member of the Laurier Institute for the Study of Public Opinion and Policy. She has published about parties, elections, and partisanship in the Canadian Journal of Political Science, Canadian Journal of Public Administration, and Publius: The Journal of Federalism.
Contributors: Amanda Clarke, David Coletto, Kenneth Cosgrove, Jonathan Craft, Anna Lennox Esselment, Tom Flanagan, Mary Francoli, Thierry Giasson, Phillipe Lagassé, Mireille Lalancette, Andrea Lawlor, Mario Levesque, J.P. Lewis, Alex Marland, Maria Mathews, David McGrane, Denver McNeney, Steve Patten, Tamara A. Small, Sofia Tourigny-Koné, André Turcotte, Simon Vodrey, and Paul Wilson
Foreword / Tom Flanagan
Part 1: Theoretical Parameters
1 Welcome to Non-Stop Campaigning / Alex Marland, Anna Lennox Esselment, and Thierry Giasson
2 Governing on the Front Foot: Politicians, Civil Servants, and the Permanent Campaign in Canada / Jonathan Craft
3 Databases, Microtargeting, and the Permanent Campaign: A Threat to Democracy? / Steve Patten
Part 2: Political Parties
4 Media-Party Parallelism: How the Media Covers Party Messaging / Andrea Lawlor
5 "Friend, Can You Chip in $3?": Canadian Political Parties' Email Communication and Fundraising / Alex Marland and Maria Mathews
6 Online, All the Time: The Strategic Objectives of Canadian Opposition Parties / Thierry Giasson and Tamara A. Small
7 Permanent Polling and Governance / André Turcotte and Simon Vodrey
8 Election Preparation in the Federal NDP: The Next Campaign Starts the Day after the Last One Ends / David McGrane
Part 3: Governance
9 Institutional Change, Permanent Campaigning, and Canada's Fixed Election Date Law / Phillipe Lagassé
10 Preaching to the Choir in Case It Is Losing Faith: Government Advertising's Direct Electoral Consequences / Denver McNeney and David Coletto
11 The Obama Approach in Canada: Lessons in Leadership Branding / J.P. Lewis and Kenneth Cosgrove
12 Campaigning from the Centre / Anna Lennox Esselment and Paul Wilson
13 Permanent Campaigning and Digital Government / Amanda Clarke and Mary Francoli
14 24 Seven Videostyle: Blurring the Lines and Building Strong Leadership / Mireille Lalancette and Sofia Tourigny-Koné
15 Vulnerable Populations and the Permanent Campaign: Disability Organizations as Policy Entrepreneurs / Mario Levesque
16 Permanent Campaigning: Changing the Nature of Canadian Democracy / Anna Lennox Esselment, Alex Marland, and Thierry Giasson
Glossary; List of Contributors; Index
Related Titles
Inside the Campaign
Managing Elections in Canada
Edited by Alex Marland and Thierry Giasson
Inside the Local Campaign
Constituency Elections in Canada
Edited by Alex Marland and Thierry Giasson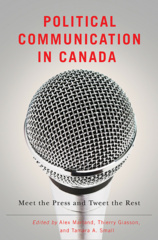 Political Communication in Canada
Meet the Press and Tweet the Rest
Edited by Alex Marland, Thierry Giasson, and Tamara A. Small
Framed
Media and the Coverage of Race in Canadian Politics
By Erin Tolley
Brand Command
Canadian Politics and Democracy in the Age of Message Control
By Alex Marland
Opening the Government of Canada
The Federal Bureaucracy in the Digital Age
The Motivation to Vote
Explaining Electoral Participation
By André Blais and Jean-François Daoust
‹
›
Find what you're looking for...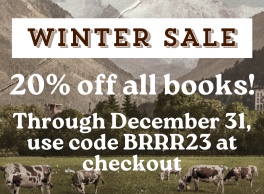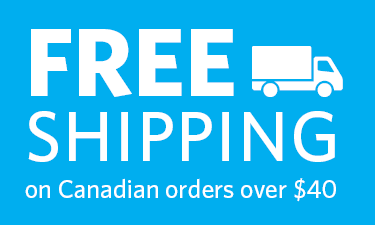 Stay Informed
Receive the latest UBC Press news, including events, catalogues, and announcements.
Publishers Represented
UBC Press is the Canadian agent for several international publishers. Visit our
Publishers Represented
page to learn more.