Personalised Learning for Young People with Profound and Multiple Learning Difficulties
Jessica Kingsley Publishers
Challenging the notion that young people with profound and multiple learning difficulties (PMLD) should be taught in a linear, target-driven way, this book presents an innovative model for creating learning opportunities to suit the needs and abilities of each individual student.
Focusing on students with PMLD aged 14 and over, and addressing their unique needs as they progress towards adult life, the author explains how to create a truly personalised programme for each individual that recognises their right to autonomy whilst also acknowledging their learning difficulties. Practical strategies for dealing with common areas of difficulty such as communication and behaviour are included, and the book contains useful solutions to practical considerations such as timetabling, staffing, assessments and target-setting, and adapting the physical and sensory environment for students with PMLD. A final section looks at opportunities for students with PMLD post-secondary education.
Realistic and accessible, this book is essential reading for teachers, teaching assistants and others involved in educating young people with PMLD.
Andrew has written an indispensable guide for teachers and professionals working with and supporting students with profound and multiple learning difficulties. At the start of the book we are introduced to a group of young people. Their likes and dislikes, strengths and needs are described with warmth and respect. Andrew proceeds to take the reader on a journey, as he stands in the young people's shoes and we see the world through their eyes. We are able to fully appreciate that all behaviour has meaning. It is a form of communication and the onus is on us, the professionals, to ascertain what a young person is telling us, so we can respond appropriately and support their learning. Andrew convincingly demonstrates how the learning needs of young people with PMLD can be holistically met through a personalised approach to their education. The aim is to maximise their independence and autonomy, supporting their right to have control over their environment and to enjoy their lives through being engaged in fulfilling activities. Andrew's practical advice and guidance promotes this concept of citizenship, the students being taught and supported to take 'their place' in their school and community and to be valued for their contribution. – Janet Leach, Head of Service, Joint Service for Disabled Children, London Borough of Enfield (LBE) and Chair of the Short Breaks Network (SBN)
Andrew Colley has managed to write an entirely common-sense, non-academic book about a group of young adults who often defy our pre-conceived notions of common sense. This is an uplifting book based on the everyday experiences of a skilled teacher who clearly loves his job and the young people he works with. I highly recommended it. – Peter Imray, freelance trainer and advisor on Special Educational Needs
What a lovely common-sense book! [It] is full of forthright opinions and inspiring examples, all of which are based on a deep respect for young people who have a range of complex and idiosyncratic needs... Each person is unique and if we follow their lead, we will be able to design a curriculum that will be right for each one of them. This book is an excellent place to start. Follow Andrew's principles and really personalise their education. – from the foreword by Dr Penny Lacey, Senior Lecturer in Education at the University of Birmingham and advisor at Castle Wood School, Coventry
This is an intellectual triumph that justifies the presence of teachers in the lives of people who were once defined as 'ineducable'... [It] is a book full of practice wisdom, not a model of how we ought to do it but vibrant examples of how we could do it if only we could work out what is going on in the lives of complicated people. Andrew Colley's rapport with other professionals and the families of his client group demonstrate how much more can be done with thoughtfully coordinated resources. My enduring impression is of a determined professional focused on his task with a respectful sensitivity to tensions in schools and families coping with everyday, ordinary events. This is not a call for change but encouragement to persist within the parameters we set for ourselves when we insist that education is for everybody in the institutions we provide. It is pragmatism at its productive best - unashamedly giving us permission to do whatever works in the case of every individual whose personalised curriculum is the only way forward. – Robert Orr, author of My Right to Play: A Child with Complex Needs and former head of RNIB Rushton Hall School, Northamptonshire, UK
Andrew Colley, B.A., (Hons), Cert Ed., QTS., is a teacher of young people with complex needs at Granta School in Cambridgeshire, UK. In February 2013, Ofsted reported that pupils at the school who have profound and multiple learning difficulties make outstanding progress. Previously Andrew was co-lead at The T House, a centre for students with profound and multiple learning difficulties at The Edith Borthwick School in Essex, UK. In September 2011 Ofsted described the teaching at The T House as 'outstanding' and the curriculum as 'excellent'. Andrew lives in Essex. Visit his website at www.andrewcolley.com.
Foreword by Dr Penny Lacey. Introduction. 1. Not Just Babysitting. 2. Getting to Know You! 3. Behaviour. 4. Curriculum. 5. Timetable, Staffing and Environment. 6. Assessment and Target Setting. 7. Moving On. 8. Case Study: 'Miles'. References. Index.
Find what you're looking for...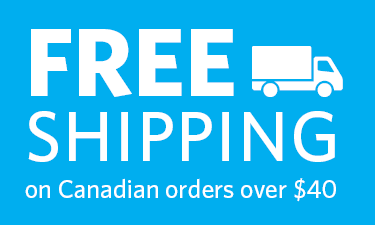 Publishers Represented
UBC Press is the Canadian agent for several international publishers. Visit our
Publishers Represented
page to learn more.