New and Recent in Planning & Urban Studies
Women and Planning in Canada
A compelling new perspective on Canada's planning history that offers a counter-narrative to the "official" story of the profession, one that has generally overlooked the contributions of women and the Community Planning Association of Canada.
This much-anticipated second edition builds on lessons learned from the past and links them to current trends already shaping the future of regional planning in Canada.
The Planners, The Plans, Their Legacies, 1940-80
This lavishly illustrated book will stand as the definitive history of Toronto postwar planning and of the impact that planning has had on the city and its surrounding metropolitan area.
Confronting Ruination in Postindustrial Places
The Deindustrialized World opens a window on the experiences of those living at ground zero of deindustrialization and examines confrontations with the ruination of people and places on a global scale.
Law and Planning Policy in Canada
Through selected case studies, this volume explores the complex interplay between the public interest and private property rights in Canadian urban-planning policy.
A Social and Environmental History of London's Industrialized Marshland, 1839–1914
This original account of industrial London's expansion into West Ham's suburban marshlands highlights how pollution, poverty, and water shortages fuelled social democracy in Greater London.
Tracing Postwar Development in Northwest British Columbia
This book looks at the long-term social and environmental effects of imagined, abandoned, and failed resource-development schemes in northwest British Columbia.
Car Culture and the Making of a Modern Landscape
By offering behind-the-scenery glimpses of how boosters and builders modified the BC landscape and shaped what drivers and tourists could view from the comfort of their vehicles, this book confounds the idea of "freedom of the road."
Identity and Memory in an Irish Diaspora Neighbourhood
This vibrant biography of Griffintown, an inner-city Irish Catholic neighbourhood in Montreal, brings to life the history of Irish identity and collective memory in this legendary enclave.
Montreal, City of Water investigates the development of the city over two centuries, tracing the relationship between the city's inhabitants and the waterways that ring its island and flow beneath it in underground networks.
A Social and Environmental History of Hamilton Harbour
This engaging history brings to life the personalities and power struggles that shaped how Hamiltonians used their harbour and, in the process, invites readers to consider how moral and political choices being made about the natural world today will shape the cities of tomorrow.
Alternative Service Delivery and the Myth of Water Utility Independence
Municipalities face important water supply challenges. One response has been to render utilities independent from municipal government through alternative service delivery. Both water management and municipal governance must be strengthened to meet contemporary water supply needs.
From our Publishing Partners
Small Cities, Big Issues
Reconceiving Community in a Neoliberal Era
Edited by Christopher Walmsley and Terry Kading
Copenhagenize
The Definitive Guide to Global Bicycle Urbanism
Resilient Cities, Second Edition
Overcoming Fossil Fuel Dependence
By Peter Newman, Timothy Beatley and Heather Boyer
Cities That Think like Planets
Complexity, Resilience, and Innovation in Hybrid Ecosystems
Roads Were Not Built for Cars
How Cyclists Were the First to Push for Good Roads and Became the Pioneers of Motoring
By Carlton Reid
Tactical Urbanism
Short-term Action for Long-term Change
By Mike Lydon and Anthony Garcia
‹
›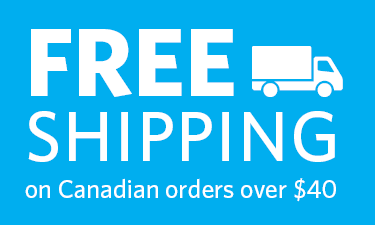 Find what you're looking for...
Publishers Represented
UBC Press is the Canadian agent for several international publishers. Visit our
Publishers Represented
page to learn more.