60 b&w photos, 75 maps and drawings
Planning Toronto
The Planners, The Plans, Their Legacies, 1940-80
If, as is commonly reported, actor Peter Ustinov described Toronto as "a kind of New York operated by the Swiss," what was he seeing? A metropolis born of successful civic planning or a jumbled kaleidoscope of differing visions and plans put in place over a time of unprecedented expansion? According to historian Richard White, it was a little of both.
Planning Toronto takes a close look at planning in and around Toronto through the critical years 1940 to 1980 and asks whether, and if so how, planning contributed to making it a functional, world-class urban centre. The question is not whether the city's plans were good or bad, but whether they made a difference. And the answer is that they did. Not all plans, at all times, by any means, but several plans, or perhaps more correctly planning programs, had considerable impact.
Based on a meticulous reading of plans and supporting documents, and supplemented by dozens of interviews with participants, Planning Toronto offers the first comprehensive history of Toronto's postwar planning. Generously illustrated, the book covers planning at all levels – neighbourhood, city, metropolitan, and regional – and the discussion ranges from a close analysis of individual plans – their intellectual roots, contents, and implementation – to a broader discussion of the international context in which these plans were conceived. The impact, or "legacy," of the major planning programs is assessed at the end of each chapter.
The relevance of this book extends beyond Toronto to the many other cities touched by postwar plans and planning ideas. It also speaks to the future of Toronto and whether it can reclaim its reputation, now somewhat tarnished, as a "city that works."
This lavishly illustrated, meticulously researched book will fascinate anyone interested in seeing how Toronto and its metropolitan area developed in the postwar period, particularly scholars of urban studies, city planning, and Ontario history.
Awards
2016, Winner - Fred Landon Award, Ontario Historical Society
[White's] exhaustive account spans from the 1940s, when Torontonians embraced government-led solutions for servicing a rapidly urbanizing country, to 1980, by which time citizens were firmly entrenched at the centre of the planning process. Balancing academic rigour with readability, Planning Toronto is the definitive history of Toronto area urban planning. Teasing out remarkable nuance in some well-known events, White also pushes readers to reconsider what they already know—or don't—about the city's urban development in those decades.
Planning Toronto is an extremely useful teaching tool for urban designers, planners, and administrators and for those doing more in-depth research on planning in Toronto.
As Toronto and Ontario move into the mid-twenty-first century and realize the extraordinary possibilities of the emerging Greater Golden Horseshoe region, Richard White's book should be required reading. Rich in historical memory, solid in useful scholarship, and engaging in the sweep of its narrative, it provides future practitioners and citizen-participants alike with vital lessons from the past to inform their imaginings of the future.
Richard White's definitive account of city planning in Toronto assesses what planners really did and didn't do – and why. Documenting the transition from 'modernist' to 'reform' city planning during the key decades that saw the city emerge as a global metropolis, Planning Toronto's critical narrative resonates today. It's planning history that makes you think.
At last! A planning book on Toronto's early postwar decades, when neighbourhood and reform movements became a force in city politics, generating a lot of political heat but not always much light. Now, with the benefit of hindsight, Richard White provides us with a persuasive account of city planning in that era that is both measured and well-informed, as well as being a pleasure to read.
Richard White is a Toronto historian and regular lecturer in Canadian History at the University of Toronto Mississauga. Now a recognized expert in Toronto planning history, he began his academic career with a PhD dissertation on the working lives of nineteenth-century Canadian civil engineers Frank and Walter Shanly, subsequently published as Gentlemen Engineers, and went on to publish several other significant works on the history of early Canadian engineering. He then served for several years as research director of the Toronto-based Neptis Foundation, during which time he developed an interest in the history of urban planning and began a long-term program of research into Toronto's planning history that continues to this day.
Preface
Introduction
1 Planning Takes Root, 1940-54
Planning and the War
The City Planning Board
A New Kind of World
Beyond the City
Legacy: The Planners versus the People
2 Planning the Metropolis, 1954-70
The Metropolitan Toronto Planning Board
Planning Suburbia
The Metropolitan Project
Legacy: Metropolitan Planning Achieved
3 Modernizing a Conservative City, 1954-70
Defining the Problems
Planning the Solutions
Cautious Modernization
Legacy: Conservative Modernization
4 Regional Interventions, 1962-76
Conceiving the Plan
Rejecting the Plan
Legacy: The Unplanned Region
5 Planning Transformed, 1968-80
The Roots of Transformation
Planning and Reform
The Demise of Big-Picture Planning
Legacy: Reform Planning
Epilogue: The New Paradigm and the Old
Notes
Bibliography
Index
Colour Illustrations from the Book
Related Titles
Condoland
The Planning, Design, and Development of Toronto's CityPlace
By James T. White and John Punter
Condo Conquest
Urban Governance, Law, and Condoization in New York City and Toronto
Planning on the Edge
Vancouver and the Challenges of Reconciliation, Social Justice, and Sustainable Development
Edited by Penny Gurstein and Tom Hutton
Changing Neighbourhoods
Social and Spatial Polarization in Canadian Cities
Edited by Jill Grant, Alan Walks, and Howard Ramos
The Heart of Toronto
Corporate Power, Civic Activism, and the Remaking of Downtown Yonge Street
By Daniel Ross
‹
›
Find what you're looking for...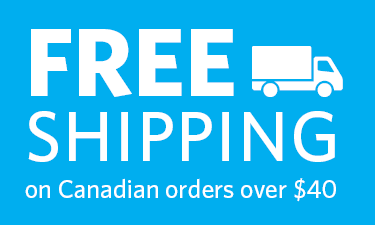 Stay Informed
Receive the latest UBC Press news, including events, catalogues, and announcements.
Publishers Represented
UBC Press is the Canadian agent for several international publishers. Visit our
Publishers Represented
page to learn more.