Political Elites in Canada
Power and Influence in Instantaneous Times
Political Elites in Canada offers a timely look at Canadian political power brokers and how they are adapting to a fast-paced digital media environment. Elite power structures are changing worldwide, and the rise and fall of political influencers permeates national headlines. In many areas, traditional elites are losing authority over prevailing social, economic, and political structures owing to the rise of populist sentiments and technological changes that help facilitate a more egalitarian approach to information sharing. Communication between and among power brokers and citizens is having dramatic implications for political institutions and governance.
In order to understand the evolution of political elites and their hold on power, this volume explores the changing landscape of traditional power brokers, the ascent of new elites, and how these groups are using digital communication to connect with Canadians in unprecedented ways. Featuring empirical studies of governmental decision makers in the public service, such as political staff and public servants, premiers, and judges, and non-governmental influence brokers, such as social media commentators and non-profit organizations, this collection is a much-needed synthesis of elite politics in Canada.
Political Elites in Canada makes a significant contribution to the understanding of the impact of digital media on the role and evolution of political influence and thus on democracy.
A timely work that examines how Canadian political elites are adapting to changes in digital media technology.
This well-curated monograph is an incisive overview of the collision between political elites and the new populism, in both its digital and visceral forms. This is a 'must-read' for those who care about the future of our democracy.
A superb collection of essays that provide compelling insights into how Canada functions, the changing dynamics of power, and the effects of media change. This book brings together many of the leading authorities in the country, asks tough questions about the state of our democracy, and breaks much new ground.
Alex Marland is a professor of political science at Memorial University of Newfoundland. His book Brand Command: Canadian Politics and Democracy in the Age of Message Control won the Donner Prize for the best public policy book by a Canadian. Thierry Giasson publishes about political communication, political journalism, and digital politics in Canadian and comparative contexts. He is a professor of political science and director of the Groupe de recherche en communication politique (GRCP) at Université Laval. He is a past president of the Société québécoise de science politique. He is coeditor, with Alex Marland, of the series Communication, Strategy and Politics at UBC Press. Andrea Lawlor is an associate professor of political science at King's University College, Western University. Her work can be found in the Journal of Social Policy, Canadian Journal of Political Science, and Commonwealth and Comparative Politics, among others.
Geneviève Chacon, David Coletto, Marianne Côté, Erin Crandall, Cristine de Clercy, Susan Delacourt, Anna Esselment, Bryan Evans, Jamie Gillies, Tania Gosselin, Allison Harell, Julie Killin, Rachel Laforest, J.P. Lewis, Fenwick McKelvey, Vincent Raynauld, Jennifer Robson, Robert P. Shepherd, Tamara A. Small, Melanee Thomas, R. Paul Wilson, Stéphanie Yates.
Foreword
By Susan Delacourt
Part 1: Introduction
1 Political Elites in the Age of Digital Media / Alex Marland, Andrea Lawlor, and Thierry Giasson
2 Tips and Tactics for Securing Interviews with Political Elites / Alex Marland and Anna Esselment
Part 2: Governmental Political Elites
3 The Intersection of Public Policy and Digital Communication: The Federal Government Vantage Point / Robert P. Shepherd and Bryan Evans
4 Political Staff and Permanent Public Servants: Still Getting Along / Jennifer Robson and R. Paul Wilson
5 Gender, Tone, and Content of Premiers' News Coverage: A Matched Comparison / Melanee Thomas, Allison Harell, and Tania Gosselin
6 From Elitism to Idealization: The Representation of Premiers in Social Media Videos / J.P. Lewis and Stéphanie Yates
7 Supreme Court Judges: Traditional Elite Roles in a Digital Age / Erin Crandall
Part 3: Non-Governmental Political Elites
8 Communication as the Workhouse of Government Politics: The Liberal Party Leader and the Liberal Caucus / Cristine de Clercy
9 Political Strategists in Canada / Jamie Gillies and David Coletto
10 Hybridity and Mobility: Media Elite Status on Political Twitter Hashtags / Geneviève Chacon, Andrea Lawlor, and Thierry Giasson
11 Scandals and Screenshots: Social Media Elites in Canadian Politics / Fenwick McKelvey, Marianne Côté, and Vincent Raynauld
12 The National Message, the Local Tour: Candidates' Use of Twitter during the 2015 Canadian Election / Julie Killin and Tamara A. Small
13 Going Digital: Non-Profit Organizations in a Transformed Media Environment / Rachel Laforest
Part 4: Conclusion
14 Emerging Voices, Evolving Concerns / Andrea Lawlor, Alex Marland, and Thierry Giasson
Glossary; Index
Related Titles
Engagement Organizing
The Old Art and New Science of Winning Campaigns
By Matt Price
Inside the Campaign
Managing Elections in Canada
Edited by Alex Marland and Thierry Giasson
Inside the Local Campaign
Constituency Elections in Canada
Edited by Alex Marland and Thierry Giasson
Political Communication in Canada
Meet the Press and Tweet the Rest
Edited by Alex Marland, Thierry Giasson, and Tamara A. Small
Brand Command
Canadian Politics and Democracy in the Age of Message Control
By Alex Marland
What's Trending in Canadian Politics?
Understanding Transformations in Power, Media, and the Public Sphere
Edited by Mireille Lalancette, Vincent Raynauld, and Erin Crandall
‹
›
Find what you're looking for...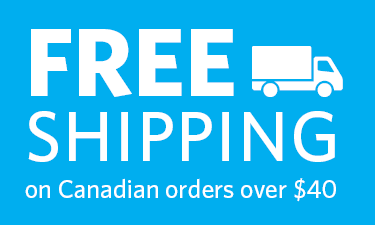 Stay Informed
Receive the latest UBC Press news, including events, catalogues, and announcements.
Publishers Represented
UBC Press is the Canadian agent for several international publishers. Visit our
Publishers Represented
page to learn more.