Postethnic Narrative Criticism
Magicorealism in Oscar "Zeta" Acosta, Ana Castillo, Julie Dash, Hanif Kureishi, and Salman Rushdie
University of Texas Press
Magical realism has become almost synonymous with Latin American fiction, but this way of representing the layered and often contradictory reality of the topsy-turvy, late-capitalist, globalizing world finds equally vivid expression in U.S. multiethnic and British postcolonial literature and film. Writers and filmmakers such as Oscar "Zeta" Acosta, Ana Castillo, Julie Dash, Hanif Kureishi, and Salman Rushdie have made brilliant use of magical realism to articulate the trauma of dislocation and the legacies of colonialism that people of color experience in the postcolonial, multiethnic world.
This book seeks to redeem and refine the theory of magical realism in U.S. multiethnic and British postcolonial literature and film. Frederick Aldama engages in theoretically sophisticated readings of Ana Castillo's So Far from God, Oscar "Zeta" Acosta's Autobiography of a Brown Buffalo, Salman Rushdie's Midnight's Children, Shame, The Satanic Verses, and The Moor's Last Sigh, Julie Dash's Daughters of the Dust, and Stephen Frears and Hanif Kureishi's Sammy and Rosie Get Laid. Coining the term "magicorealism" to characterize these works, Aldama not only creates a postethnic critical methodology for enlarging the contact zone between the genres of novel, film, and autobiography, but also shatters the interpretive lens that traditionally confuses the transcription of the real world, where truth and falsity apply, with narrative modes governed by other criteria.
In this exciting new book, Frederick Luis Aldama has done an outstanding job of
remapping 'magical realism.
Frederick Luis Aldama is Arts and Humanities Distinguished Professor of English at Ohio
State University.
Preface
Acknowledgments
Introduction: Rethreading the Magical Realist Debate
1. Rebellious Aesthetic Acts
2. Dash's and Kureishi's Rebellious Magicoreels
3. Oscar "Zeta" Acosta's De-formed Auto-bio-graphé
4. Ana Castillo's (En)Gendered Magicorealism
5. Salman Rushdie's Fourthspace Narrative Re-Conquistas
Coda: Mapping the Postethnic Critical Method
Notes
Works Cited
Index
Find what you're looking for...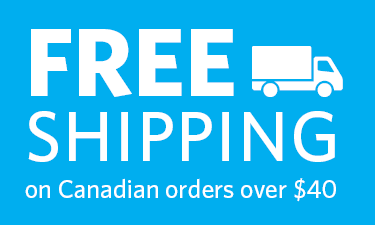 Publishers Represented
UBC Press is the Canadian agent for several international publishers. Visit our
Publishers Represented
page to learn more.