71 b&w illustrations, 16 color illustrations in 8-page color insert
Pushing Our Limits
Insights from Biosphere 2
The University of Arizona Press
Pushing Our Limits is a fresh examination of Biosphere 2, the world's first man-made mini-world, twenty-five years after its first closure experiment. Author Mark Nelson, one of the eight crew members locked in the enclosure during the 1991–1993 experiment, offers a compelling insider's view of the dramatic story behind Biosphere 2.
Biosphere 2 helped change public understanding of what our global biosphere is and how it provides for our health and well-being. However, the experiment is often dismissed as a failure, and news outlets at the time focused on interpersonal conflicts and unexpected problems that arose. Delving past the sensationalism, Nelson presents the goals and results of the experiment, addresses the implications of the project for our global situation, and discusses how the project's challenges and successes can change our thinking about Biosphere 1: the Earth.Pushing Our Limits offers insights from the project that can help us deal with our global ecological challenges. It also shows the intense and fulfilling connection the biospherians felt with their life support system and how this led to their vigilant attention to its needs.
With current concerns of sustainability and protection of our global biosphere, as well as the challenge of learning how to support life in space and on Mars, the largest, longest, and most important experiment in closed ecosystems is more relevant than ever. The book explores Biosphere 2's lessons for changing technology to support and not destroy nature and to reconnect people to a healthy relationship with nature.
In the early 1990s eight people sealed themselves into a self-contained ecosystem in the Arizona desert. Two decades later, Mark Nelson reflects on his experience inside Biosphere 2 as a microcosm of our global challenges with water, food, and energy. Only with a deep understanding of the biosphere's workings, Nelson argues, can humanity craft an ethical relationship with the planet Earth.
A fascinating account of the largest, longest and most important experiment in closed ecosystems ever conducted.
Dr. Mark Nelson was a member of the eight-person "Biospherian" crew for the first two-year closure experiment. He is a founding director of the Institute of Ecotechnics and has worked for decades in closed ecological system research, ecological engineering, the restoration of damaged ecosystems, desert agriculture and orchardry, and wastewater recycling. He is Chairman of the Institute of Ecotechnics, and he is the author of The Wastewater Gardener: Preserving the Planet One Flush at a Time and co-author of Space Biospheres and Life Under Glass: The Inside Story of Biosphere 2.
Find what you're looking for...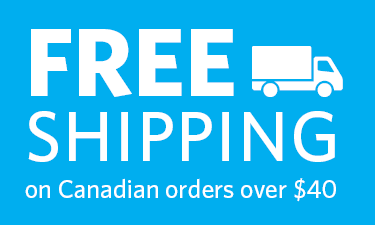 Publishers Represented
UBC Press is the Canadian agent for several international publishers. Visit our
Publishers Represented
page to learn more.