Reaching the Vulnerable Child
Therapy with Traumatized Children
Jessica Kingsley Publishers
Therapy is a critical element of work with abused children, offering them the opportunity to explore past experiences in a safe environment with the emotional support of a therapist. Reaching the Vulnerable Child offers a tried-and-tested model of integrated therapy that incorporates play and expressive arts to foster verbal, non-verbal and symbolic communication.The authors describe how emotional, physical and sexual abuse impact on children's development, and discuss attachment, separation, loss, and the effects of trauma on brain functioning. They provide practical guidance on preparing for sessions and creating safe therapeutic environments, and explain the importance of involving carers in the recovery process. Drawing on a wide range of techniques including play, movement, art, drama, music and therapeutic story work, this approach proposes methods for addressing guilt and low self-esteem, establishing trust and dealing with sexualized or aggressive behaviour.This guide to working with abused children and young people will be valued by professionals and therapists from a range of backgrounds, including psychotherapists, play therapists and arts therapists, as well as those responsible for children's services. It is an ideal accompaniment to The Child's Own Story, also in the Delivering Recovery series.
'Reaching the Vulnerable Child is likely to be of interest to all individuals working with abused children (whether in a therapeutic role or as a parent or teacher).'- Journal of Mental Health'This book can be dipped into or read from cover to cover, a boon for any busy therapist or social worker wishing to develop therapy. It also provides exercises for the reader so that they are in touch with a child's feelings and predicaments. It is well worth adding to your library.'- Community Care Magazine'Janie Rymaszewska and Terry Philpot provide a concise statement of the principles, problems, and process of traditional child psychotherapy. Reaching the Vulnerable Child was a delightful journey for meThe book serves as an important review for the experienced psychotherapist; for the students or younger professional, it is an excellent introduction to play therapy.'- APA Review of Books, PsycCRITIQUES'For therapists in childhood trauma, this book discusses techniques for helping children who have experienced sexual, emotional, and physical abuse. The authors describe how trauma occurs; attachment, separation and loss; the role of the therapists and the use of toys; what to in therapy, themes; and the evaluation of a child's recovery.'- Book News'This book is refreshingly accessible. Technical terms are simply explained and the reliance on material from therapy sessionis enlivens the reader's grasp. There are good explanations of how the therapeutic process works through the various stages of therapy. Each chapter is invitingly easy to understand, offering case sypnoses and exercise for the participant reader to heighten self-awareness. The book enriches understanding of the painful but achievable journey of sexually abused children through therapy towards emotional health.'- Seen and Heard (NAGALRO)
Janie Rymaszewska is Head of Therapy at SACCS. She has an MA in Creative Arts Therapy and is qualified in Play Therapy and Counselling Skills. She has worked therapeutically with children since 1991. Terry Philpot is author and editor of several books, including (with Anthony Douglas) Adoption: Changing Families, Changing Times. He co-authored with Richard Rose The Child's Own Story, also in the Delivering Recovery series. He writes regularly for The Times Higher Education Supplement, The Tablet and other publications, and has won several awards for his journalism. He was formerly the editor of Community Care.
Foreword, Mary Walsh, Co-founder and Chief Executive of SACCS. Preface. Acknowledgments. 1. Introduction: From Pain to Recovery: Therapy and the Integrated Model. 2. What is Sexual Abuse? 3. Blighted Lives, Hope Survives. 4. Trauma. 5. Attachment, Separation and Loss. 6. Therapy: Establishing the Framework. 7. The Search for Lost Boundaries: Therapy Tasks. 8. Themes in Therapy. 9. A Framework for Recovery Assessment. 10. Endings and New Beginnings. References. The Story of SACCS. The Authors. Subject Index. Author Index.
Find what you're looking for...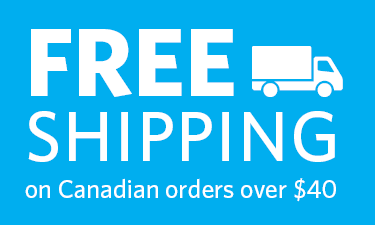 Publishers Represented
UBC Press is the Canadian agent for several international publishers. Visit our
Publishers Represented
page to learn more.