$39.95

Back Order
Ships in 4-6 weeks.
GO TO CART
Rebozos de Palabras
An Helena María Viramontes Critical Reader
The University of Arizona Press
Helena María Viramontes is a professor, scholar-activist, and renowned author of works of fiction and nonfiction. Her work has been anthologized and is read widely in the United States and abroad. For many of her readings and speaking engagements she arrives wearing a rebozo, a shawl worn by Mexican and Chicana women living on both sides of the US–Mexico border. Once, when asked about her rebozo, Viramontes explained that the pre-Columbian icon is her "security blanket," which she embraces in order to find comfort. For her readers, her writing functions like a "rebozo de palabras," a shawl woven with words that nurture.

As Gabriella Gutiérrez y Muhs points out in her insightful introduction, not only has Viramontes's work not yet received the broad critical engagement it richly deserves, but there remains a monumental gap in the interpretations of Chicana literature that reach mainstream audiences. Rebozos de Palabras addresses this void by focusing on how the Chicana image has evolved through Viramontes's body of work. With a foreword by Sonia Saldívar-Hull, this collection addresses Viramontes entire oeuvre through newly produced articles by major literary critics and emerging scholars who engage Viramontes's writing from multiple  perspectives.
Rebozos de Palabras is the perfect guide for discussing Viramontes's incredible body of work. A number of these essays provide a sophisticated intellectual framework that allows readers to discover why she's an essential American writer."—Rigoberto González, editor of Camino del Sol: Fifteen Years of Latina and Latino Writing
"Rebozos de Palabras is weaving a third space, nepantla, filled with memories, voices, and historias. It negotiates spaces, places, faces, and lenguas into colorful visibility and agency. Through the work of critics we become embraced within the shawl Viramontes constructs through sounds, words, voices, dialogues, and action."—Rosalía Solórzano
This book is a major contribution to the works of Helena María Viramontes. It is organized with the intent of covering the simple, yet complex and intriguing world that surrounds Viramontes' fiction. Gutiérrez and Muhs' selection of articles clearly reflects the vast literary knowledge she has of Viramontes' writings, and the intimate understanding of the social concerns that Viramontes' fiction presents to us."-- Jesús Rosales, Arizona State University
Gabriella Gutiérrez y Muhs is an associate professor of Modern Languages and Women's Studies at Seattle University, where she also directs the Diversity, Citizenship, and Social Justice Core Track. She has held the Wismer Professor Endowed Chair for Gender and Diversity and has served as director of the Latin American Studies Program. She is also an internationally renowned Chicana poet and cultural worker.

Foreword: "Look at These Lives"
Sonia Saldívar-Hull
Acknowledgments

Introduction
Gabriella Gutiérrez y Muhs
I. Latin American Perspectives
1 "Had They Been Heading for the Barn All Along?": Viramontes's Chicana Feminist Revision of Steinbeck's Migrant Family
Barbara Brinson Curiel
2 Constructing Community through Fiction in Helena María Viramontes's Their Dogs Came with Them and Susana Sánchez Bravo's Espacios condenados
Raelene Wyse

II. The Body
3 Phantoms and Patch Quilt People: Narrative Art and Migrant Collectivity in Helena María Viramontes's Under the Feet of Jesus
Yvonne Yarbro-Bejarano
4 The Women in East Los Angeles: Gender and the City in Their Dogs Came with Them
Juanita Heredia
5 Tapestries of Space-Time: Urban and Institutional Spaces in Helena María Viramontes's Short Fiction
Margarita T. Barceló

III. Ethics and Aesthetics
6 Lovingly: Ethics in Viramontes's Stories
Juan D. Mah y Busch
7 Metaphors to Love By: Toward a Chicana Aesthetics in Their Dogs Came with Them
Mary Pat Brady
8 Crowbars, Peaches, and Sweat: Coming to Voice through Image in Under the Feet of Jesus
R. Joyce Z. L. Garay
9 Our Dogs Came with Us: Viramontes Prays to Xólotl with Digna Rabia
Aldo Ulisses Reséndiz Ramírez

IV. Interviews
10 Elevated Thinking, Metaphor Making, Aspired Imagining: An Interview with Helena María Viramontes
Interview with Gabriella Gutiérrez y Muhs
11 Faith in the Imagination: An Interview with Helena María Viramontes
Interview with José Antonio Rodríguez

About the Contributors
Index
Find what you're looking for...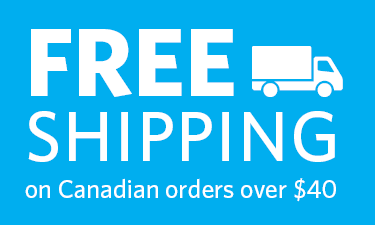 Publishers Represented
UBC Press is the Canadian agent for several international publishers. Visit our
Publishers Represented
page to learn more.