Red-Inked Retablos
The University of Arizona Press
In the Mexican Catholic tradition, retablos are ornamental structures made of carved wood framing an oil painting of a devotional image, usually a patron saint. Acclaimed author and essayist Rigoberto González commemorates the passion and the pain of these carvings in his new volume Red-Inked Retablos, a moving memoir of human experience and thought.
This frank new collection masterfully combines accounts from González's personal life with reflections on writers who have influenced him. The collection offers an in-depth meditation on the development of gay Chicano literature and the responsibilities of the Chicana/o writer.
Widely acclaimed for giving a voice to the Chicano GLBT community, González's writing spans a wide range of genres: poetry, fiction, nonfiction, and bilingual books for children and young adults. Introduced by Women's Studies professor Maythee Rojas, Retablos collects thirteen pieces that together provide a narrative of González's life from his childhood through his career as a writer, critic, and mentor.
In Red-Inked Retablos, González continues to expand his oeuvre on mariposa (literally, "butterfly") memory, a genre he pioneered in which Chicano/a writers openly address non-traditional sexuality. For González, mariposa memory is important testimony not only about reconfiguring personal identity in relation to masculinity, culture, and religion. It's also about highlighting values like education, shaping a sex-positive discourse, and exercising agency through a public voice. It's about making the queer experience a Chicano experience and the Chicano experience a queer one.
González is an excellent writer. His observations reveal both the traditional and more modern views of the culture he grew up in and learned to live with." —W. David Laird, Southwest Books of the Year

"Blurs the seeming duality in creative nonfiction between the expository and the personal." —Daniel Chacón, author of Unending Rooms
These beautifully written personal essays pay tribute to the people and events that influence González's work as a poet, writer, critic, and literary activist. This work is also a call to action, an invitation, and a hope for the next generation of scholars to keep up with the flourishing literary production by Latino mariposa writers." —Emmy Pérez, author of Solstice

González's most explicit work of advocacy. . . . Red-Inked Retablos reads like the work of an elder statesman, a mentor who knows the struggle's score." —The Economy
In these fierce essays, Rigoberto González asserts his place in the English language canon as a queer Chicano writer—not a hyphenated person, but a whole person. He has fought for this space, and just try to take it from him. Rather than a bitter recounting, Rigo shows us what makes literature worthwhile: compassion. By becoming an outstanding writer, mentor, and critic, he has become a model for all of us." —Kathleen Alcalá, author of The Desert Remembers My Name
A sharp collection of 13 pieces—personal essays, literary criticism, and speeches—this book pleasantly mixes lyricism with clear-eyed frankness. Poet González, author of the memoir Butterfly Boy, writes beautifully and searingly about his experiences as a gay Latino, and the work of his fellow queer and Latina/o writers. It's to González's credit that his essays and literary criticism share similarities, intelligently analyzing his own experiences in the former, and foregrounding the raw connections people have with books in the latter. In recounting his experiences and arguments, González's voice finds a wonderful synergy, staying intimate, compassionate, and uncompromising." —Publishers Weekly
"Throughout, even when wading through territory rife with tough emotions, he maintains his grace, humor, and powers of wide observation. […] Amen, Rigoberto, amen." —Daniel Olivas, Los Angeles Review of Books
Rigoberto González is an associate professor of English at Rutgers University–Newark. He is the author of thirteen books of poetry and prose and is the editor of Camino del Sol: Fifteen Years of Latina and Latino Writing. He is the recipient of Guggenheim and NEA fellowships and a grant from the New York Foundation for the Arts, and winner of the American Book Award, The Poetry Center Book Award, and The Shelley Memorial Award of The Poetry Society of America. He is a contributing editor for Poets & Writers Magazine and a member of the executive board of directors of the National Book Critics Circle.
Foreword: When Butterflies Are Red: Mariposa Literary Activism
Maythee Rojas
Acknowledgments
Introduction: About Retablos, About Mariposa Memory

Self-Portraits
The Truman Capote Aria
Confessions of a Gay Catholic Boy
Orphans in the Terrorist World
Easter Rock: 1983
Memory Lessons, Memory Lesions

Studies
Andrés Montoya: The Ice Worker Still Sings
The Poet Ai: An Appreciation
Beloved Jotoranos
Lullaby from Thomas James
Roxana's Melody

Speeches
To the Writer, to the Activist, to the Citizen
The Gay Brown Beret Suite

Trinity
Toward a Mariposa Consciousness
Find what you're looking for...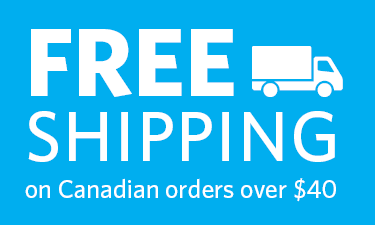 Publishers Represented
UBC Press is the Canadian agent for several international publishers. Visit our
Publishers Represented
page to learn more.