$20.95

Back Order
Ships in 4-6 weeks.
GO TO CART
Red Weather
The University of Arizona Press
This trip wasn't about her, her need to escape. She had been too young when it happened. Too young to understand what could be worth risking everything for. Even now they seemed naïve, foolish in their belief that anything could change. They had tried to save a generation. If she couldn't save them, she might find a way to finish their story.
Neva Greene is seeking answers.
The daughter of American Indian activists, Neva hasn't seen or heard from her parents since they vanished a decade earlier, after planning an act of resistance that went terribly wrong. Discovering a long-overlooked clue to their disappearance, Neva follows their trail to Central America, leaving behind an uncaring husband, an estranged brother, and a life of lukewarm commitments.
Determined to solve the mystery of her parents' disappearance, Neva finds work teaching English in the capital city of tiny Coatepeque, a country torn by its government's escalating war on its Indigenous population. As the violence and political unrest grow around her, Neva meets a man whose tenderness toward her seems to contradict his shadowy political connections.
Against the backdrop of Central American politics, this suspenseful first novel from award-winning poet Janet McAdams explores an important chapter in American Indian history. Through finely drawn, compelling characters and lucidly beautiful prose, Red Weather explores the journey from loss to possibility, from the secrets of the past to the longings of the present.
McAdams captures each moment of longing and discovery with skillful and delicately nuanced prose." —World Literature Today

"Driven with beautiful balance by stories and characters, Janet McAdams's Red Weather breathes new life into the radical legacy of the Native 1970s. In prose that recalls Joan Didion's Salvador, McAdams offers reasons to hope for rain, dawn, and even justice—but she reminds us, as well, that hope has a price." —Robert Warrior
McAdams balances the theme of the personal mystery with the complicated nature of the historical references to successfully negotiate this consuming story." —North American Review

"Janet McAdams is a writer with a powerful and original voice, as readers of her poetry know well. Red Weather is an outstanding novel, from first graceful page to last. It's a captivating debut that will surely introduce this important writer to new readers, even as it rewards her dedicated fans." —Katharine Weber, author of The Memory of All That, True Confections, and Triangle"Nuanced and poignant." —Terrain.org
Janet McAdams is the Robert P. Hubbard Professor of Poetry at Kenyon College. She is the author of two collections of poetry, including The Island of Lost Luggage, also published by the University of Arizona Press, which won the Diane Decorah First Book Award from the Native Writers Circle of the Americas and the American Book Award. She is the founding editor of the Earthworks book series from Salt Publishing, which focuses on indigenous poetry.
1 Autobus Esmarelda
2 Ciudad Coatepeque
3 The Central Plaza
4 Atlanta
5 The Indian Wars
6 Dauphin Island
7 The International
8 The Yellow House
9 The Farm
10 El Puerto del Diablo
11 Zona Rosa
12 The Indian Summer
13 Burning the Letters
14 The Madres Office
15 Red Weather
16 The Courtyard of the Yellow House
17 If Lightning Was Desire
18 The Rainy Season
19 The Heart of the World
20 Shifting Ground
21 Limbo
22 The Talladega Forest
23 Before and After
24 The Border
Acknowledgments
Find what you're looking for...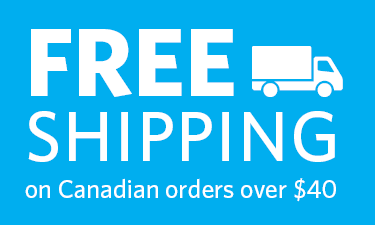 Publishers Represented
UBC Press is the Canadian agent for several international publishers. Visit our
Publishers Represented
page to learn more.