44 b&w illustrations, 33 tables
Reframing the Northern Rio Grande Pueblo Economy
The University of Arizona Press
Rio Grande pueblo societies took shape in the aftermath of significant turmoil and migration in the thirteenth century. In the centuries that followed, the size of Pueblo settlements, level of aggregation, degree of productive specialization, extent of interethnic exchange, and overall social harmony increased to unprecedented levels.

Economists recognize scale, agglomeration, the division of labor, international trade, and control over violence as important determinants of socioeconomic development in the modern world. But is a development framework appropriate for understanding Rio Grande archaeology? What do we learn about contemporary Pueblo culture and its resiliency when Pueblo history is viewed through this lens? What does the exercise teach us about the determinants of economic growth more generally?

The contributors in this volume argue that ideas from economics and complexity science, when suitably adapted, provide a compelling approach to the archaeological record. Contributors consider what we can learn about socioeconomic development through archaeology and explore how Pueblo culture and institutions supported improvements in the material conditions of life over time. They examine demographic patterns; the production and exchange of food, cotton textiles, pottery, and stone tools; and institutional structures reflected in village plans, rock art, and ritual artifacts that promoted peaceful exchange. They also document change through time in various economic measures and consider their implications for theories of socioeconomic development.

The archaeological record of the Northern Rio Grande exhibits the hallmarks of economic development, but Pueblo economies were organized in radically different ways than modern industrialized and capitalist economies. This volume explores the patterns and determinants of economic development in pre-Hispanic Rio Grande Pueblo society, building a platform for more broadly informed research on this critical process.
Scott G. Ortman is an assistant professor of anthropology at the University of Colorado Boulder, an external professor at the Santa Fe Institute, and a research associate of the Crow Canyon Archaeological Center. He is the author of Winds from the North: Tewa Origins and Historical Anthropology.
1. Economic Growth in the Pueblos?
Scott G. Ortman and Kaitlyn E. Davis
2. Economic Development and Big Subsistence in the Regional Agricultural Economy of the Ohkay Owingeh Homeland
B. Sunday Eiselt
3. Prehispanic Pueblo Cotton Cultivation with Gravel-Mulch Technology in the Northern Rio Grande Region
Eileen L. Camilli, Kurt F. Anschuetz, Susan J. Smith, and Christopher D. Banet
4. Cotton, Community, and Entanglement: Prehispanic Cotton Growth and Textile Production among the Rio Grande Pueblos
Pascale Meehan
5. Revisiting Settlement Clusters: Political Organization and Economic Cooperation
Patrick Cruz and Scott G. Ortman
6. The Network Effects of Rio Grande Pueblo Rituals
Scott G. Ortman and Grant L. Coffey
7. Diachronic Changes in Tool-Stone Raw Material Distributions and Exchange Systems in the Northern Rio Grande
Fumi Arakawa, Christopher Nicholson, and Douglas Harro
8. The Economics of Becoming: Population Coalescence and the Production and Distribution of Ancestral Tewa Pottery
Samuel Duwe
9. Community Specialization and Standardization in the Galisteo Basin: The View from Pueblo San Marcos
Kari L. Schleher
10. Martial Rock Art in the Northern Rio Grande: Reconciling the Disjunction between Actual Violence and Its Expressions
Anna E. Schneider
11. "The Ambassador's Herb": Tobacco Pipes as Evidence for Village Specialization and Interethnic Exchange in the Northern Rio Grande
Kaitlyn E. Davis
12. Economic Growth in the Past: Empirics, not Ontology.
José Lobo

References Cited
Index
Abstract
Resumen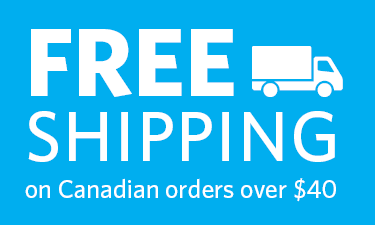 Find what you're looking for...
Publishers Represented
UBC Press is the Canadian agent for several international publishers. Visit our
Publishers Represented
page to learn more.