Replenish
The Virtuous Cycle of Water and Prosperity
For centuries, we have disrupted the natural water cycle in an effort to control water for our own prosperity. Every year, recovery from droughts and floods costs billions of dollars, and we spend billions more on irrigation, dams, sanitation plants, and other feats of engineering, We have reached a tipping point: massive engineering is not only hurting the environment, but unraveling social and political stability. What if the answer was not control of the water cycle, but replenishment?
Sandra Postel takes readers around the world to explore water projects that work with, rather than against, nature's rhythms. In New Mexico, forest rehabilitation is safeguarding drinking water, keeping it clear of the black sludge that raged down riverbeds in the aftermath of the Las Conchas Fire. Along the Mississippi River, farmers are planting cover crops to reduce polluted runoff while improving their yields. In China, "sponge cities" are capturing rainwater to curb urban flooding and boost water supplies.
Postel argues that efforts like these will be essential for the security of our food, communities, and economies in the coming decades. As climate change disrupts both weather patterns and the models on which we base our infrastructure, we will be forced to adapt. The question is whether we will continue to fight the water cycle, endangering ourselves and the planet, or recognize our place in it and take advantage of the inherent services nature offers. Water, Postel writes, is a gift, the source of life itself. How will we use this greatest of gifts?
Nothing is more important to life than water, and no one knows water better than Sandra Postel. Replenish is a wise, sobering, but ultimately hopeful book.
For a quarter century, Sandra Postel has made the sensible, principled, indisputable case for a water ethic: inspiring us to live with water today in ways that don't harm future generations and ecosystems. Postel's restorative approach to water has always been the wise course. Her gratifying new book shows why, in the face of climate change, it is time to make it the prevailing one.
Sandra Postel is the director of the Global Water Policy Project and co‑creator of Change the Course, which has restored billions of gallons of water to depleted rivers and wetlands. For six years, she served as Freshwater Fellow of the National Geographic Society. Postel is the author of Pillar of Sand: Can the Irrigation Miracle Last? and Last Oasis: Facing Water Scarcity. Her work has appeared in Science, Natural History, and Best American Science and Nature Writing.
Prologue. Just Add Water
Chapter 1. Code Blue
Chapter 2. Upgrading Nature's Water Factories
Chapter 3. Let It Flow
Chapter 4. Soak It Up
Chapter 5. Bank for a Dry Day
Chapter 6. Send in the Cows
Chapter 7. Take the Waste out of Wastewater
Chapter 8. Greening Cities
Chapter 9. Becoming Stewards
Notes
Index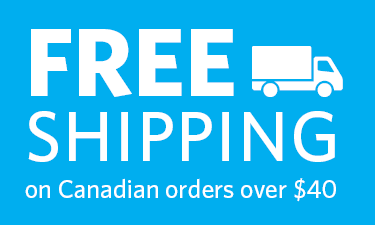 Find what you're looking for...
Publishers Represented
UBC Press is the Canadian agent for several international publishers. Visit our
Publishers Represented
page to learn more.