50 b-w illustrations, 4 maps
$69.00

Back Order
Ships in 4-6 weeks.
GO TO CART
Rim Country Exodus
A Story of Conquest, Renewal, and Race in the Making
The University of Arizona Press
Winner Labriola Center American Indian National Book Award
For thousands of years, humans have lived on the sprawling escarpment in Arizona known as the Mogollon Rim, a stretch that separates the valleys of central Arizona from the mountains of the north. A vast portion of this dramatic landscape is the traditional home of the Dilzhe'e (Tonto Apache) and the Yavapai. Now Daniel Herman offers a compelling narrative of how—from 1864 to 1934—the Dilzhe'e and the Yavapai came to central Arizona, how they were conquered, how they were exiled, how they returned to their homeland, and how, through these events, they found renewal.

Herman examines the complex, contradictory, and very human relations between Indians, settlers, and Federal agents in late nineteenth- and early twentieth-century Arizona—a time that included Arizona's brutal Indian wars. But while most tribal histories stay within the borders of the reservation, Herman also chronicles how Indians who left the reservation helped build a modern state with dams, hydroelectricity, roads, and bridges. With thoughtful detail and incisive analysis, Herman discusses the complex web of interactions between Apache, Yavapai, and Anglos that surround every aspect of the story.

Rim Country Exodus is part of a new movement in Western history emphasizing survival rather than disappearance. Just as important, this is one of the first in-depth studies of the West that examines race as it was lived. Race was formulated, Herman argues, not only through colonial and scientific discourses, but also through day-to-day interactions between Indians, agents, and settlers. Rim Country Exodus offers an important new perspective on the making of the West.
Herman's important study of an overlooked region reminds us of the wide variety of interracial relationships in an area too often neglected."—American Historical Review

"Herman tackles important topics in U.S. history (genocide and race relations), employs a unique perspective (linking African American and American Indian histories), writes elegantly and briskly, and amply illustrates the book."—Journal of American History

"An essential read."—Journal of Arizona History

"Herman's narrative of the tumultuous experiences of the Dilzhe'e and Yavapai bands is exceptionally interesting and extremely important to the growing body of literature on Native peoples in Arizona."—Jeffrey P. Shepherd, author of We Are an Indian Nation: A History of the Hualapai People
Daniel J. Herman teaches history at Central Washington University. He is the author of Hell on the Range: A Story of Honor, Conscience, and the American West and Hunting and the American Imagination.
List of Illustrations
Acknowledgments
Introduction

Prologue
1. Kinship, History, Home

Part I: Endings
2. Conquest
3. Exile
4. Rebellion
5. Honor in Chaos

Part II: Beginnings
6. Exodus
7. Old Lives, New Lives
8. Indians and Agents
9. Indians and Settlers
10. Conquering Children
11. Taking Charge
Conclusion: Paternalism, Resistance, and Race Remade

Notes
Index
Find what you're looking for...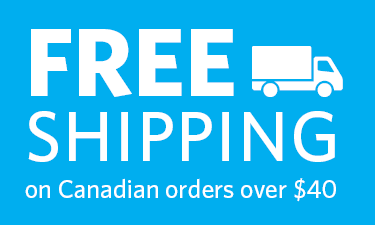 Publishers Represented
UBC Press is the Canadian agent for several international publishers. Visit our
Publishers Represented
page to learn more.