$42.95

Back Order
Ships in 4-8 weeks.
GO TO CART
Ritual Theatre
The Power of Dramatic Ritual in Personal Development Groups and Clinical Practice
Jessica Kingsley Publishers
Ritual theatre is a powerful healing system that has been practised since ancient times by early societies and in tribal communities. It has the ability to effect deep transformation in its participants, support growth and development, and resolve personal issues.This book considers the relevance of ritual theatre in contemporary life and describes how it is being used as a highly cathartic therapeutic process. With contributions from leading experts in the field of dramatherapy, the book brings together a broad spectrum of approaches to ritual theatre as a healing system. It explores the anthropological and tribal roots of dramatic ritual and proposes that ritual theatre finds its most potent expression in personal development work. The practical application of ritual theatre in various clinical settings is discussed and the final chapters explore the possibilities of ritual theatre as performance.Offering a comprehensive discourse on the theory, application and potential of ritual theatre, this book will be an essential text for all students and practitioners of dramatherapy, arts therapists, psychotherapists, psychologists, counsellors and theatre professionals.
"Claire Schrader has brought together a group of authors who are passionate about ritual theatre. Their chapters are both a source of inspiration and a challenge to our normal ways of thinking and being, inviting us into deeper levels of consciousness that invoke collective wisdom."- Robin Shohet, tutor at the Centre for Supervision and Team Development, UK, and editor of Passionate Supervision and Supervision as Transformation"Claire Schrader's new book on the healing aspects of ritual theatre fulfils Joseph Campbell's vision of a remythologized world, one in which we would be, as he loved to quote Cezanne, more 'in accord with nature.' This book is alternately informative, exhilarating, scholarly, and soulful. If widely read, its insights into the psychodynamics of drama will help illuminate the sacred in our personal and collective lives." - Phil Cousineau, author of The Hero's Journey: Joseph Campbell on his Life and Work, Wordcatcher, and The Art of Pilgrimage"The book contains deeply honest, searching accounts by experienced theatre practitioners and dramatherapists about the creative transformation of heartbreaking, emotional darkness into life-giving energy for individuals and groups. It is a moving and very timely resource for professionals and students who care about healing, conflict-resolution, spirituality and development."- Dr. Alida Gersie, consultant in resilience and loss and author of Storymaking in Bereavement and Reflections on Therapeutic Storymaking"This book casts light from a variety of angles onto the basic idea, strong in nearly all of us, that theatre has some important connections with healing. Whether they come to it through catharsis, or the anthropology of ritual, or dramatic practice, all the contributors share the belief that it is good for people to enact myths, and that this initiation will open up beneficial self-discoveries."- Prof. Oliver Taplin, Emeritus Fellow in Classics, Magdalen College, and co-director of the Archive of Performances of Greek and Roman Drama, University of Oxford, UK
Claire Schrader is director of Making Moves, a personal development company that offers ritual theatre workshops and programmes. She developed myth-a-drama dramatherapy as a transformational therapy and she offers a practitioner training course in this approach. She has been involved in personal development work for over 25 years and has also trained as a core process shamanic practitioner. She has an established background in theatre having worked as a playwright, a performer and a teacher in UK drama schools.
Foreword. Introduction. Claire Schrader, Director, Making Moves, UK. Part I. The Roots of Ritual Theatre. 1. What is Ritual Theatre? Claire Schrader. 2. The Roots of Ritual Theatre: An Anthropological Perspective. Sue Jennings, Honorary Fellow of Roehampton University, UK. 3. Towards a Metapsychology of Ritual in Dramatherapy. Gary Raucher, California Institute of Integral Studies, US. 4. "We Don't Need Therapy, We Have Ritual": An Overview of the Work of Malidoma Some and a Personal Experience of a Dagara Grief Ritual. Claire Schrader. Part II. Ritual Theatre in Personal Development. 5. Myth-a-drama: Ritual Theatre in Personal Development. Claire Schrader. 6. Myth-a-drama in Practice. Claire Schrader. 7. Paul Rebillot's Modern Day Rites of Passage. Steve Mitchell, Director, Pathfinder Studio, UK. 8. Pathfinder Studio's Quest for Self Cultivation through the "Rituals" of Theatre Making. Steve Mitchell. 9. Myth, Mask and Movement: Ritual Theater in a Community Setting by Sheila Rubin, Marriage and Family Therapist and Registered Drama Therapist, US, and Carrie Todd, Marriage and Family Therapist, Registered Drama Therapist and Forensic Counsellor, US. 10. The Ritual Theatre Group by Claire Schrader. Part III. Ritual Theatre in Clinical Practice. 11. Theatre of Resilience: Ritual and Attachment with Marginalized Groups - "We are all Born Dramatised and Ritualised". Sue Jennings. 12. Ritual Theatre and Existential Changes. Roger Grainger, Honorary Research Fellow, Roehampton University, UK. 13. Psychodrama and Ritual Theatre. Sylvia Israel, Trainer, Educator and Practitioner of Psychodrama, Registered Drama Therapist and Marriage and Family Therapist, US, and Elizabeth Plummer, Licensed Clinical Psychologist and Director of The Santa Barbara Psychodrama Center, US. 14. The Theatre of Self Expression: A Brief Introduction to the Theory and Practice of This Ritual Theatre Form in Clinical Dramatherapy. Steve Mitchell. 15. Connecting with the Divine Feminine: Ritual Theatre in a Forensic Psychiatric Setting. Debra Colkett, SRAT (Drama), UK. 16. 'Metamyth' and Dramatherapy: An Innovative Approach for People with Epilepsy. Thalia Valeta, SRAT (Drama), UK. Part IV. Ritual Theatre as Performance. 17. Eartheart and Motherblood: Transformational Theatre Experiments in Peace Making. Saphira Linden, Director and Co-founder of The Omega Transpersonal Drama Therapy Certificate Program, US, and Susan Nisenbaum Becker, actor, playwright and poet, US. 18. The Cosmic Celebration: Ritual Theater as Spiritual Awakening. Saphira Linden. Resources and Further Reading. The Contributors.
Find what you're looking for...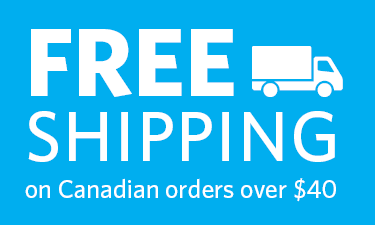 Publishers Represented
UBC Press is the Canadian agent for several international publishers. Visit our
Publishers Represented
page to learn more.