The Sacred Language of the Abakuá
University Press of Mississippi
In 1988, Lydia Cabrera (1899–1991) published La lengua sagrada de los Ñáñigos, an Abakuá phrasebook that is to this day the largest work available on any African diaspora community in the Americas. In the early 1800s in Cuba, enslaved Africans from the Cross River region of southeastern Nigeria and southwestern Cameroon created Abakuá societies for protection and mutual aid. Abakuá rites reenact mythic legends of the institution's history in Africa, using dance, chants, drumming, symbolic writing, herbs, domestic animals, and masked performers to represent African ancestors. Criminalized and scorned in the colonial era, Abakuá members were at the same time contributing to the creation of a unique Cuban culture, including rumba music, now considered a national treasure.
Translated for the first time into English, Cabrera's lexicon documents phrases vital to the creation of a specific African-derived identity in Cuba and presents the first "insider's" view of this African heritage. This text presents thoroughly researched commentaries that link hundreds of entries to the context of mythic rites, skilled ritual performance, and the influence of Abakuá in Cuban society and popular music. Generously illustrated with photographs and drawings, the volume includes a new introduction to Cabrera's writing as well as appendices that situate this important work in Cuba's history.
With the help of living Abakuá specialists in Cuba and the US, Ivor L. Miller and P. González Gómes-Cásseres have translated Cabrera's Spanish into English for the first time while keeping her meanings and cultivated style intact, opening this seminal work to new audiences and propelling its legacy in African diaspora studies.
Lydia Cabrera (1899–1991) was a Cuban ethnographer, literary activist, and author of numerous books on Afro-Cuban culture, including El Monte. Ivor L. Miller is senior lecturer in the Department of History and International Studies at the University of Calabar, Cross River State, Nigeria. He also holds a research fellowship from the African Studies Center at Boston University and is author of Voice of the Leopard: African Secret Societies and Cuba, published by University Press of Mississippi. P. González Gómes-Cásseres is senior lecturer emerita in the Spanish and Portuguese Department at Smith College. She is author of La sartén por el mango: Encuentro de escritoras latinoamericanas and Confluencias en México.
Find what you're looking for...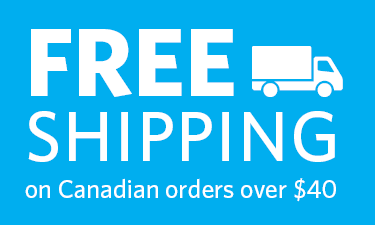 Publishers Represented
UBC Press is the Canadian agent for several international publishers. Visit our
Publishers Represented
page to learn more.