$22.95

Back Order
Ships in 4-8 weeks.
GO TO CART
Safety Skills for Asperger Women
How to Save a Perfectly Good Female Life
Jessica Kingsley Publishers
Life with Asperger Syndrome can be a challenge at the best of times, and trials and tribulations that neurotypicals take in their stride can leave Aspies perplexed and unsure of how to solve problems and keep themselves safe, both physically and emotionally. Liane Holliday Willey explores the daily pitfalls that females with AS may face, and suggests practical and helpful ways of overcoming them. The focus throughout is on keeping safe, and this extends to travel, social awareness, and general life management. With deeply personal accounts from the author's own experiences, this book doesn't shy away from difficult issues such as coping with bullying, self-harm, depression, and eating disorders. The positive and encouraging advice gives those with AS the guidance to safeguard themselves from emotional and physical harm, and live happy and independent lives.This book will be essential reading for all females with Asperger Syndrome, their friends and families, and all professionals whose work brings them into contact with females with AS.
"The literary equivalent of a map, a first aid kit, a bullet proof vest and a nice cup of tea. Liane's strength is not the stoic sort, but shows itself through vulnerability, honesty and generosity. This is on the top shelf of 'must reads' in the category of female Asperger Syndrome and it shall remain there to arm, console, and inform readers for many years to come!" -Rudy Simone, author of Aspergirls and 22 Things a Woman Must Know: If She Loves a Man with Asperger's Syndrome'Liane's wise and intimate account of how to recognise, disarm and distance oneself from those who might intend or not, emotional or social harm, connected me in ways I couldn't have otherwise imagined. Liane takes AS women into the heart of our issues with obsession, over attachment, broken bonds, mood issues, fashion, self-care, dreams and so much more. In this book I found myself identifying past wounds and experiences that I could finally put a label on, bury and move beyond. Thank you!'- Wendy Lawson, psychologist, qualified counselor, social worker and autism advocate, author of many books on topics relating to Autism Spectrum Disorders"'Who am I and what will I do to be who I want to be?" Safety Skills for Asperger Women is a powerful invitation to take a chance on life and on healing. At times gentle in its encouragement, at others, urging in its counsel, Holliday Willey's words are a beacon, a light in the dark for all women with AS who want to live life more fully but sometimes find themselves off the path. Her work is remarkable, courageous, and welcoming for a group of women who too often live lives misunderstood and mistreated. Safety Skills is an eye-opening account of the perils and also the victories of the female life on the spectrum. Beautifully written and powerful in its message of wellness, this book helps you to dance with your spirit when life feels too overwhelming.'- Shana Nichols, Owner and Director of the ASPIRE Centre for Learning and Development and author of Girls Growing Up on the Autism Spectrum 'Liane Holliday Willey's book will help many women on the Autism Spectrum have a more fulfilling life.'- Temple Grandin, author of Thinking in Pictures and The Way I See It"Liane writes of the agonies she has faced as she travelled the social world full of hazards. Some of the accounts are almost too scary to contemplate, yet her constant optimism has brought her through. Her deep introspection brings us all closer to understanding how an autistic mind experiences the world. She provides end of chapter support sections giving her ideas of things that she feels would be helpful to know. It is clear she hopes others may not have to face similar situations or ordeals unprepared. Liane longs for a world where AS is totally accepted, it is writ large on every page, it would address the extreme stresses many have to live with on a daily basis. Liane's book could help vulnerable women with AS live a safer, happier life." - Rosalyn Lord, parent, advocate and trainer, UK'In the chapter titled Out and About or Traveling To and Fro, Liane Holliday Willey describes several challenging travel adventures - across the continent and around the block - in vivid Aspie detail. The wording of an informational sign at an airport, confusing pronunciations of her name over an airport loudspeaker, the resultant stressful interaction with an airlines representative, rearranged shelves in grocery stores that set off in a bad way the routine-bound author, all illustrate sensory and social situations that could make travel daunting, difficult and something to avoid for many living in the spectrum. Yet, Liane understands that the basic human desire to explore the world and the benefits of doing so, however difficult it may be, outweighs the dilemmas. This chapter alone makes Safety Skills for Asperger Women a must-read!'- Dennis Debbaudt, founder of Autism Risk & Safety Management and author of Autism, Advocates and Law Enforcement Professionals'[Liane's] personal explanations and advice will resonate with the reader and transform and even save lives. Why is this book so needed and so valuable? Primarily, because our understanding of Asperger's syndrome is based on the profile of abilities and developmental history of boys and men Liane's new book enables greater recognition of the adversity experienced by girls and women who have Asperger's syndrome, and provides strategies to overcome or avoid "scary" moments.'- From the Foreword by Tony Attwood, Clinical Psychologist and author of The Complete Guide to Asperger's Syndrome'Willey's newest book is a handbook of downright necessary information for women with Asperger's Syndrome. Titled Saftey Skills for Asperger Women: How to Save a Perfectly Good Female Life, it offers help overcoming problems that may not seem complicated for Neurotypicals but are common pitfalls for Aspies. These include being safe and aware in a variety of situations at work and while traveling. It also provides exacting advice for coping with depression, bullying, eating disorders, low self-esteem, and much more. The author's approach is accepting and inspirational.'- GeekMom.com
Liane Holliday Willey is a doctor of education, a writer and a researcher who specializes in the fields of psycholinguistics and learning style differences. Dr. Willey is a married mother of three, the owner of an equine boarding facility, and the Senior Editor of Autism Spectrum Quarterly. She also has Asperger Syndrome. A frequent guest lecturer on 'Aspie' topics, Dr. Willey is an energetic educator and advocate of Asperger issues. She lives in Rockford, Michigan.
i. Dedication. ii. Acknowledgements. iii. Foreword by Tony Attwood. iv. Introduction. 1. Healthy Relationships, Safe Socializing - Staying Safe and Well. 2. Falling Prey - But Not Falling Forever. 3. Broken Bonds - For When Something or Someone You Love is Lost Forever. 4. Mood Marauders - Or How to Ruin a Perfectly Good Day. 5. Out and About or Traveling To and Fro. 6. Body Beware - Keeping the Mind and Body Connected. 7. What's Looks Got to do with It? - More Than I Would Like to Admit. 8. Living the Life Easy - Juggling Life Vs. the Urge to Run Away. 9. Dance With Your Spirit - Tap Into Grace. 10. Red Flag Warnings - Could This Female Have AS?. Recommended Reading and Resources.
Find what you're looking for...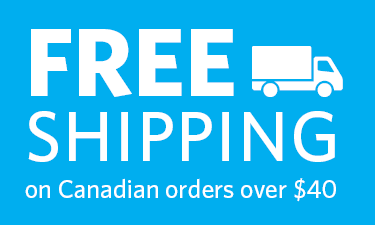 Publishers Represented
UBC Press is the Canadian agent for several international publishers. Visit our
Publishers Represented
page to learn more.