166 pages, 5 3/20 x 8 4/25
Sea Cucumbers of British Columbia, Southeast Alaska, and Puget Sound
Sea cucumbers have inhabited the world's oceans for about 400 million years. They live in almost any marine habitat, from the fine ooze of the deep ocean to current-swept reefs and rocky shallows. These marine invertebrates are related to sea stars and sea urchins and they are an integral part of our coastal eco-system.
Sea Cucumbers of British Columbia, Alaska, and Puget Sound fills a void on the marine biologist's bookshelf. It is the first publication to specifically cover the sea cucumber ... fauna of the north-east Pacific Ocean ... A small, concise, and thorough field guide, useful to naturalists and scientists alike ... A welcome addition to my own collection of marine invertebrate field guides.
This latest field guide in the Royal British Columbia Museum series expertly fulfils the author's intention to provide a useful resource on sea cucumbers ... This guide is highly recommended for anyone interested in coastal natural history.
Philip Lambert is curator of marine invertebrates at the Royal British Columbia Museum. Sea Cucumbers is his second handbook - the first was about sea stars.

Preface

Introduction

 

Origins of Sea Cucumbers

Characteristics of Sea Cucumbers

External Anatomy

Internal Anatomy

Reproduction

Predators

Physiology

Behaviour

Parasites and Commensals

 

Economic Importance

Classification

Conservation

Species Covered

Key to Shallow-Water Species

Species Descriptions

 

Family Stichopodidae

Parastichopus californicum

Parastichopus leukothele

 

Family Synallactidae

Pseudostichopus mollis

Synallactes challengeri

 

Family Psolidae

Psolidium bidiscum

Psolus chitonoides

Psolus squamatus

 

Family Cucumariidae

Subfamilies Cucumariinae & Thyonidiinae

Cucumaria frondosa japonica

Cucumaria miniata

Cucumaria pallida

Cucumaria piperata

Cucumaria pseudocurata

Cucuaria vegae

Pseudocnus curatus

Pseudocnus lubricus

Subfamily Thyonidiinae

Ekmania diomedeae

Thyonidium kurilensis

 

Family Phllophoridae

Subfamily Thyoninae

Pentamera lissoplaca

Pentamera populifera

Pentamera pseudocalcigera

Pentamera trachyplaca

Pentamera sp. A

Pentamera sp. B

Thyone benti

 

Family Sclerodactylidae

Eupentacta pseudoquinquesemita

Eupentacta quinquesemita

 

Family Molpadiidae

Molpadia intermedia

 

Family Caudinidae

Paracaudina chilensis

 

Family Synaptidae

Leptosynapta clarki

Leptosynapta transgressor

 

Family Chiridotidae

Chiridota species

 

Acknowledgments

General References

References

Glossary

Index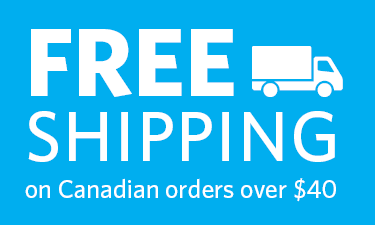 Find what you're looking for...
Publishers Represented
UBC Press is the Canadian agent for several international publishers. Visit our
Publishers Represented
page to learn more.