Shamanism and Spirituality in Therapeutic Practice
An Introduction
Jessica Kingsley Publishers
, Singing Dragon
Increasing numbers of professionals in the fields of psychology and therapy are seeking to incorporate elements of spirituality into their therapeutic oeuvre, addressing not only mental and emotional issues, but also the soul.
This book discloses how indigenous traditions can be adapted to offer practitioners a highly effective repertoire of insights, psycho-spiritual approaches and therapeutic tools. The underlying concepts and world-views of indigenous and contemporary shamanism are explained and tied in with current developments in psychology and science. After clarifying altered states of perception, concepts of integrative wholeness of mind, body, soul and spirit and transformative shamanic 'healing' approaches, the book goes on to outline concrete contemporary tools and techniques that can be applied directly to work with clients. It presents research, examples and case studies throughout.
This will be enlightening and compelling reading for psychologists, therapists, counsellors and coaches looking for profound insights and innovative methods of practice that cater for the whole human psyche, reaching beyond contemporary Western mind and body approaches.
Mackinnon proves to be a skilled guide. Therapists of all orientations will find inspiration and food for thought in this fascinating book. – Therapy Today
An important and relevant book for the times we live in. It is a "must read" for therapeutic professionals who look for enlightening insights and innovative methods of psycho-spiritual practice that cater for the whole human psyche. – Ursula James, Visiting Teaching Fellow, Oxford University Medical School, author of The Source: A Manual of Everyday Magic
A seminal book that sheds light on the importance and practicality of integrating shamanic and spiritual practices into modern psychotherapy . . .an enlightened contribution to a world where individual and collective purpose must interweave if we hope to create a tapestry of survival. – John Perkins, New York Times bestselling author
a highly effective repertoire of insights, psycho-spiritual approaches and therapeutic tools... Compelling reading for therapists, looking for profound insights and innovative methods of practice reaching beyond contemporary Western mind and body approaches. – Embody Magazine
A very interesting book, thorough and clear, for therapists who work with esoteric and spiritual concepts and for those who are curious about the subject. Christa Mackinnon is an accomplished therapist and academic, who writes with conviction about a subject she is passionate about. – Avy Joseph, Principal, The College of Cognitive Behavioural Hypnotherapy, author of Cognitive Behavioural Therapy
Shamanism and Spirituality in Therapeutic Practice is incredibly well written, balancing being both highly valid academically while maintaining a style written to be understood and used by all... Shamanism and Spirituality in Therapeutic Practice is a remarkable book: filled with a wealth of facts, theories, insights, wisdom and practice; highly knowledgeable and informative; well researched, well balanced and very accessible.

An outstanding book which is highly recommended.'

Therapeutic Practice - Indie Shaman Magazine

'I won't keep you in suspense: this is a great book. If you're interested in taking a more holistic, spiritual approach to your coaching and/or therapeutic practice, I think you'll get a lot from it and find yourself referring back to it often... This is an excellent book which you should be able to quickly and easily apply in your integrative practice. Recommended!

– AICTP
A truly compelling, well researched, yet accessible book for therapeutic professionals conveying a wealth of knowledge, insights and practical applications. – John Hempstead, Chair, British Society of Clinical Hypnosis
Christa Mackinnon is the Founder and Director of Kamdaris Psychological Consultancy and Training and is an Honorary Fellow and Associated Lecturer at Peninsula Medical School, Universities of Exeter and Plymouth where she teaches special study units on trauma as well as clinical hypnosis. She is a social psychologist, family counsellor, clinical hypnotherapist and group facilitator with over 25 years of professional experience as a therapist as well as an international trainer and lecturer. Christa has spent time as an apprentice to shamans in South America and has received various trainings from spiritual and shamanic teachers in Asia, the USA and the UK, which led her to design and run training courses for therapeutic professionals combining western approaches with indigenous spiritual teachings. She lives in Devon, UK.
Introduction: The Bigger Picture. Part I. Spirituality Matters. 1. Spirituality and Psychology. Part II. The World of Shamanism. 2. Shamanism: The Continuum of Humanities Spiritual Quest. 3. The Heart of the Matter: Altered States of Consciousness and Perception. 4. Strange Worlds: The Shaman's Spirit Realms and the Quantum Realm. 5. The Shaman as Therapist and Healer: Towards Integration and Wholeness. 6. The Shamans Working Realms: Maps of Interconnected Human Reality. Part III. Practical Applications: Incorporating Elements of Shamanism into Therapeutic Work. 7. A Sense of the Sacred: Clients, Space and Objects. 8. Giving it Form: Embodying and Bridging Intent into Matter. 9. A Place of Power and Sanctuary for the Client. 10. The Shamanic Journey as a Therapeutic Tool. 11. Soul Loss and Soul Retrieval. 12. Widening our Circle: Connecting with Ancestors and Descendents. 13. Myths, Stories and Teaching Tales. 14. Therapeutic Work with Ritual and Ceremony. 15. The Medicine Wheel as a Psycho-spiritual and Therapeutic Tool. 16. Travelling Home: Re-connecting with Nature. 17. The Cycle of Life: When the Body Dies. Part 4. Back to the Bigger Picture. 18. About Individual and Collective Purpose in Today's World.
Find what you're looking for...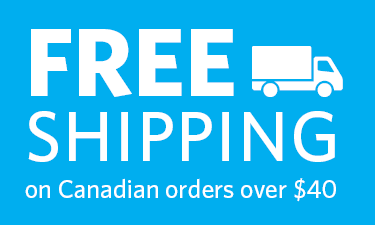 Publishers Represented
UBC Press is the Canadian agent for several international publishers. Visit our
Publishers Represented
page to learn more.