Singing Dragon is an imprint of Jessica Kingsley Publishers, an independent company committed to publishing accessible books that make a difference.
Singing Dragon publishes authoritative books on complementary and alternative health, Tai Chi, Qigong and ancient wisdom traditions for health, wellbeing, and professional and personal development.
Through the Singing Dragon imprint, Jessica Kingsley Publishers also publishes graphic novels across their subject areas, and books for children on issues such as bereavement, depression and anger.
Showing 51-60 of 262 items.
Bending without Breaking
Jessica Kingsley Publishers
, Singing Dragon
This book, written by an author who has HMS herself, is the complete guide to living with and managing HMS, and ultimately enjoying a fulfilling life. The book covers everything from recognising symptoms of Hypermobility Syndrome (HMS) and obtaining initial diagnosis to living with the condition on a daily basis and managing its negative effects.
More info
A Handbook for Therapists and Counsellors
Jessica Kingsley Publishers
, Singing Dragon
Wellness coaching is an emerging and vibrant area of healthcare. It takes healing beyond the curing of symptoms and empowers clients to take their health back into their own hands. This book provides therapists with the knowledge and skills to rejuvenate their therapeutic practice by incorporating wellness coaching techniques into their services.
More info
The Philosophical Art of Change
Jessica Kingsley Publishers
, Singing Dragon
For the first time in the English language, this book describes the philosophy and practice of Nei Gong. The author explains the philosophy which underpins this practice, and the methodology of Sung breathing, an advanced meditative practice, is described. The book also contains a set of Qigong exercises, accompanied by instructional illustrations.
More info
Jessica Kingsley Publishers
, Singing Dragon
This practical handbook explains how Bach Flower Remedies can be highly effective for treating both behavioral and physical complaints in animals.
More info
A Home Program from Chinese Medicine
Jessica Kingsley Publishers
, Singing Dragon
This book teaches parents a simple qigong massage programme that has been developed specifically for children with autism spectrum disorders (ASDs). With step-by-step instructions and an accompanying DVD demonstrating the technique in action, this book offers parents guidance on how to adopt qigong massage into their child's daily routine.
More info
Energy, Mind and Spirit in Traditional Medicines of China, and East and Southeast Asia
Jessica Kingsley Publishers
, Singing Dragon
Dr. Micozzi provides a panoramic overview of the ethno medical traditions of China, the Malay Peninsula, the Indonesian Archipelago, the Philippines, Vietnam, Burma, Thailand, Korea, and Japan.
More info
Life in Resonance - The Secret Art of Shiatsu
Jessica Kingsley Publishers
, Singing Dragon
Akinobu Kishi is regarded as one of the leading exponents of shiatsu, and his theory and practice of Seiki Soho are explained for the first time in this important book. The book consists of a dialogue about the fundamental principles and practice of Seiki Soho, and will be essential reading for all shiatsu practitioners and students.
More info
Seated Exercises for Health and Wellbeing
Jessica Kingsley Publishers
, Singing Dragon
Chair yoga is a revolutionary concept designed to make the numerous benefits of classical yoga available to a wider range of physical abilities.
More info
Practices from Spiritist Centers and Spiritist Psychiatric Hospitals in Brazil
Foreword by
James Lake
; Contributions by
Gérald Magnan
,
Marlene Nobre
,
Carlos Appel
,
Stanley Krippner
,
Andrew Powell
,
Decio Iandoli
,
Homero Vallada
,
Giancarlo Lucchetti
,
Linda Russek
,
Beverly Rubik
,
Gelson Roberto
,
William Braud
,
Allan Wallace
,
Alan Sanderson
,
Candido Vallada
,
Camilla Casaletti Braghetta
,
Julio Peres
,
Alexander Moreira Almeida
,
Frederico Leao
,
Mario Sergio Silveira
,
Melvin Morse
,
Tani Appel
,
Dean Radin
,
Janet Duncan
and
Roberto Lucio Viera de Souza
; Edited by
Emma Bragdon
Jessica Kingsley Publishers
, Singing Dragon
This pioneering text is the first comprehensive account of the philosophy, practical applications and wider relevance of Spiritist therapies to be published in English. Providing important new insights into this rich tradition, this text will be of interest to mental health professionals and alternative and complementary health practitioners.
More info
Dao Yin Yang Sheng Gong Foundation Sequences 2
Jessica Kingsley Publishers
, Singing Dragon
This is the second volume in Professor Zhang Guangde's foundation Dao Yin Yang Sheng Gong sequences, and the movements described synchronize breathing and concentration by enhancing the body's flow of blood and energy to achieve higher levels of physical and mental agility.
More info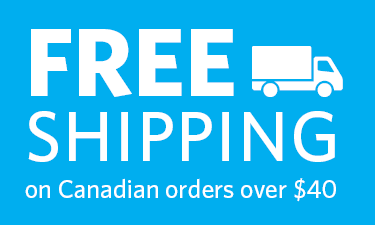 Find what you're looking for...
Publishers Represented
UBC Press is the Canadian agent for several international publishers. Visit our
Publishers Represented
page to learn more.