$44.95

Back Order
Ships in 4-8 weeks.
GO TO CART
Social Cognition Through Drama And Literature for People with Learning Disabilities
Macbeth in Mind
Jessica Kingsley Publishers
A practical literature resource for teachers and therapists working with children and adults with learning disabilities, this new book uses the context of Shakespeare's Macbeth to develop the skills of social cognition.The resource includes practical activities based on the play, a framework for linking skills of social cognition to the drama activities, and case studies of the work in practice with different groups. Through their understanding of the atmosphere, the story line and the language of the play, people with learning disabilities will be able to experience the pleasure and intellectual stimulation of engaging fully with a literary text.The authors explore the drama within the play and its key themes, such as the tension between trust and betrayal, the origins and consequences of desire, the nature of appearance and in particular the problem of knowing what is in another person's mind. They show how these questions are central to the process of forming a social identity, and to the understanding of a `theory of mind'. Participants are helped to develop the key skills of imitation, joint attention and the understanding of mental states. An essential resource for professionals, this book will enable them to develop social skills with people with learning disabilities in creative and effective ways, and to contribute to the move to bring literature to a wider audience.
Nicola Grove is an English teacher turned speech and language therapist, who works with children and adults who have learning disabilities. She currently lectures at the Department of Language and Communication Science, City University. Keith Park is a teacher of pupils with multi-sensory impairments. He works for SENSE, the National Deaf-Blind Rubella Association, in Greenwich and Lewisham. He uses storytelling and drama extensively in his work. Nicola and Keith also co-authored Odyssey Now.
Acknowledgements 1. Introduction. 2. The Development of Social Cognition. Teaching Social Cognition: Framework for Assessment and Development. 3. Activities. Introduction. Beginnings and Endings. Episode 1. Battle Royal. 1.1. Welcome the King. 1.2. King of the Castle. 1.3. The Golden Round. 1.4. Battle Royal. Episode 2. Heath and Home. 2.1. Weird Sisters. 2.2. King Hereafter. 2.3. My Black and Deep Desires. 2.4. The Letter. 2.5. Homecoming. 2.6. Looking Fair, Feeling Foul. Episode 3. Daggers of the Mind. 3.1. Ravens and Martlets. 3.2. Light and Dark. 3.3. Honoured Hostess. 3.4. Dagger Play. Episode 4. The King is Dead, Long Live the King. 4.1. Hear Not My Steps. 4.2. Every Noise Appals Me. 4.3. Murder Most Foul. 4.4. Knock Knock. 4.5. Long Live the King. Episode 5. Spectre at the Feast. 5.1 Killer. 5.2. Fear Stick Deep. 5.3. Light Thickens. 5.4. Fail Not Our Feast. Episode 6. Shadow Play. 6.1. Witches' Brew. 6.2. By the Pricking of My Thumbs. 6.3. Seeds of Time. 6.4. Shadow Play. 6.5. Fortune Telling. 6.6. Vanishing Trick. Episode 7. Out Out Brief Candle. 7.1. Sleep no More. 7.2. Sleepwalking. 7.3. Revolting Tyrant. 7.4. Birnam Wood. 7.5. Out Out Brief Candle. 7.6. Kingdom's Pearl. References. Index.
Find what you're looking for...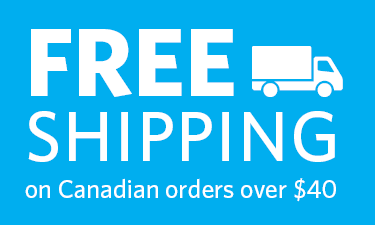 Publishers Represented
UBC Press is the Canadian agent for several international publishers. Visit our
Publishers Represented
page to learn more.