Speaking about the Unspeakable
Non-Verbal Methods and Experiences in Therapy with Children
Jessica Kingsley Publishers
Children do not always have the capacity or need to express themselves through words. They often succeed in saying more about their feelings and experiences by communicating non-verbally through play and other expressive, creative activities.The basic premise of Speaking about the Unspeakable is that life's most pivotal experiences, both good and bad, can be truly expressed via the language of the imagination. Through creativity and play, children are free to articulate their emotions indirectly. The contributors, all experienced child therapists, describe a wide variety of non-verbal therapeutic techniques, including clay, sand, movement and nature therapy, illustrating their descriptions with moving case studies from their professional experience.Accessible and engaging, this book will inspire child psychologists and therapists, art therapists and anyone with an interest in therapeutic work with children.
'One of the greatest challenges in talking therapies must be when the client is unable to talk, or choose not to. Speaking about the unspeakable is an inspirational book that introduces a treasure trove of creative techniques, and fascinating details of how a range of therapies have facilitated change in particular case studies. I would highly recommend this book to all practictioners who work with children, since the exploration of the diverse ways of working with children is likely to inspire, broaden possibilities, and engender interest in further reading or training.'- Counselling children and young people'The contributors are clearly experienced and skilled therapists and it was inspiring and reassuring to read about the healing and change that becomes possible through the use of the non-verbal methods which enable children to communicate their, at times, truly horrific experiences... Speaking the Unspeakable has truly described healing through applied imagination and as Dennis McCarthy says in his epilogue, "it is the imagination that allows us to speak about the unspeakable and then go forward into life".'- Drama Therapy'This small book, a compilation of experiences from a number of seasoned child therapists, offers an incredible breadth of insight on how to effectively and meaningfully connect with children in an effort to guide them to a place of health.'- Canadian Art Therapy Association Journal'The imaginative therapies described in this book offer a welcome counter-balance to medical trends dominating the current practice of children's therapy. Inspired practitioners experienced in listening to buried, altered or muted voices of traumatized children invite us into their consulting rooms to witness the unique ways the soul speaks in images, movement and sound.'- Nor Hall, Ph.D.'This book is an offering to all our senses enabling us to delve into the powerful sphere of the implicit, making tangible aspects of self that have been difficult to reach in more traditional psychotherapeutic practices. I highly recommend this book for all readers, as a therapeutic tool, a guide to understanding your child's play, or to stimulate your own self-expression. Accept the offering and receive a gift that will inspire your thinking as well as your creative sense.'- Suzi Tortora, Ed.D.
Dennis McCarthy is a licensed mental health counselor in New York State and is the director of Metamorfos Institute. He is a psychotherapist working with both children and adults and specializing in sandplay and dream work. Initially trained as a dancer, he weaves the body's innate urge to move into all of his work. Dennis McCarthy is the author of "If You Turned into a Monster": Transformation through Play: A Body-Centred Approach to Play Therapy, also published by Jessica Kingsley Publishers.
Foreword. Dr. Priscilla Rodgers. Introduction. Dennis McCarthy LMHC. 1. The Hidden Treasure of the Self. Jenny Bates LCSW. 2. Getting the Inside Out: Speaking with Clay. Michelle Rhodes LMSW ATR-BC. 3. Speaking with the Body: Using Dance/Movement Therapy to Enhance Commnication and Healing with Young Children. Susan Loman ADTR and Claire LeMessurier ADTR. 4. Speaking with Silence: Play Therapy with Selective Mute Children. Brenda Lawrence LCSW-R. 5. The Secret Garden: Healing through Nature. Dr.Ilka List. 6. Speaking with the Imagination. Dr. Patti Knoblauch. 7. Dance/ Movement Therapy with Children. Rena Kornblum ADTR. 8. The Healing Power of Creative Expression. Dr. Nancy Rowe. 9. Getting to the Core: Moving through the Language Barrier. Noelle Ghnassia-Damon LCSW-R. 10. Quicksand: A Provocation to Change. Dennis McCarthy. Epilogue. Dennis McCarthy. Contributors. Index.
Find what you're looking for...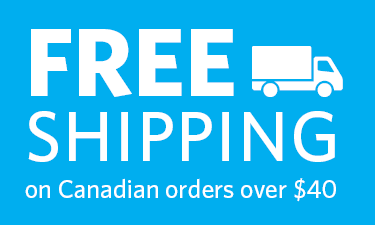 Publishers Represented
UBC Press is the Canadian agent for several international publishers. Visit our
Publishers Represented
page to learn more.