Spiritual Care in Practice
Case Studies in Healthcare Chaplaincy
Jessica Kingsley Publishers
These diverse case studies make a compelling case for the importance of effective spiritual care in healthcare and provide unprecedented insight into the essential role of the chaplain within the healthcare team. Presented alongside critical reflections and responses from professionals within chaplaincy, psychology, psychiatry and nursing, they provide an honest and detailed look into how healthcare chaplains actually work with the people in their care and reveal the vital role of narrative and imagination in effective transformative practice.
From a 16-year-old with a belief that God would enable a miraculous recovery from paralysis, to an African man with a history of psychosis and depression whose cultural belief in witches complicated his treatment, to a dying Jewish man, aggressive and isolated due to his traumatic life experiences, each case includes insight into the patient's needs and chaplain's perspectives, discussion of spiritual assessments and spiritual care interventions, and accounts of significant encounters and dialogues.
The nine paediatric, psychiatric and palliative case studies and reflections in this ground-breaking book will enable chaplains to critically reflect on the spiritual care they provide and communicate their work more effectively, help healthcare professionals develop a clearer understanding of the care chaplains deliver, and provide an informed perspective for those who develop policy around spiritual care and need to make the case for chaplaincy services.
Fitchett and Nolan, along with the writers of these cases, have provided us with a long-missing resource essential to the further integration of spiritual care and professional chaplaincy into healthcare. These cases should become fundamental to every chaplain's training and every interdisciplinary team's discussion about spiritual care. Swinton's Afterword sets the context brilliantly and probably should be read first. Kudos all around!

– The Rev. George Handzo, BCC, Director of Health Services Research & Quality, HealthCare Chaplaincy Network
This ground-breaking book will enable healthcare chaplains to critically reflect on the care they provide and communicate their work more effectively. It will be a valuable tool for educating new chaplains, for continuing education for experienced chaplains, and for students of practical theology, as well as for others working in healthcare.

– Harold G. Koenig, M.D., Professor of Psychiatry & Behavioral Sciences, Associate Professor of Medicine, and Director of the Center for Spirituality, Theology and Health, Duke University Medical Center, Durham, North Carolina
George Fitchett, Ph.D., is Professor and Director of Research in the Department of Religion, Health, and Human Values at Rush University Medical Center, Chicago, IL, USA. He holds an appointment in Rush's Department of Preventative Medicine and has been a certified chaplain and pastoral supervisor for over 30 years.
Steve Nolan, Ph.D., is a palliative care chaplain at Princess Alice Hospice, Surrey, UK. With 10 years' clinical experience, he teaches and writes on spiritual care at undergraduate and postgraduate level. He is the author of Spiritual Care at the End of Life, also published by Jessica Kingsley Publishers.
Foreword. Christina M. Puchalski, MD, Professor of Medicine and Health Sciences, The George Washington University School of Medicine, and Founder and Director of The George Washington Institute for Spirituality and Health. Introduction. George Fitchett, DMin, PhD, Professor and Director of Research, Department of Religion, Health and Human Values, Rush University Medical Center, Chicago, Illinois. Part 1. Paediatric Case Studies. Steve Nolan, PhD, Chaplain, Princess Alice Hospice, Esher, UK. 1.1. "God tells the doctors to pick the right medicine" – LeeAnn, a 12 year old girl with cystic fibrosis. Daniel H. Grossoehme, DMin, BCC, Associate Professor of Pediatrics (Division of Pulmonary Medicine), Cincinnati Children's Hospital Medical Center. 1.2. "I can tell you this, but not everyone understands" – Erica, a mother of a two year old girl with cancer. Alice A. Hildebrand, MDiv, BCC, Women's and Children's Service Line Chaplain at Barbara Bush Children's Hospital of Maine Medical Center, Portland, Maine. 1.3. "Why did God do this to me?" – Angela, a 17 year old girl with spinal injury. Katherine M. Piderman, PhD, BCC, Staff Chaplain, Mayo Clinic, Rochester, Minnesota. 1.4. Critical Response to Paediatric Case Studies – A Chaplain's Perspective. Alister W. Bull, BD, Dip Min, MTh, PhD, Secretary to the Mission and Discipleship Council, Church of Scotland, previously NHS Healthcare Chaplain, Yorkhill Children's Hospital, Glasgow and Lead Chaplain, Glasgow Royal Infirmary, UK. 1.5. Critical Response to Paediatric Case Studies – A Psychologist's Perspective. Sian Cotton, PhD, health psychologist and Director, Center for Integrative Health and Wellness and UC Health Integrative Medicine, University of Cincinnati. Part 2. Psychiatric Case Studies. Steve Nolan. 2.1. "I am frightened to close my eyes at night in case the witch comes to me in my sleep" – Yesuto, an African man in his early thirties troubled by his belief in witchcraft. Rosie Andrious-Ratcliffe, PhD, Trust Chaplain and Mental Health Lead, Imperial College Healthcare NHS Trust, London, UK. 2.2. "I tried to kill myself. Will God keep me apart from the person I love in the life-after?" – June, a 78 year old woman who attempted suicide. Chris Swift, PhD, Head of Chaplaincy Services, Leeds Teaching Hospitals NHS Trust, and Visiting Research Fellow, University of Leeds, UK. 2.3. "My family wants me to see a priest. It can't hurt, right?" – Nate, a 20 year old man and his sexual identity. Angelika A. Zollfrank, BCC, ACPE, Clinical Pastoral Educator, Massachusetts General Hospital. 2.4. Critical Response to Psychiatric Case Studies – A Chaplain's Perspective. Graeme D. Gibbons, DMin, BA, BD, Grad Dip Psych, Ordained Minister, Uniting Church, Australia, and accredited Clinical Pastoral Educator by the Association of Supervised Pastoral Education, Australia. 2.5. Critical Response to Psychiatric Case Studies – A Psychiatrist's Perspective. Warren Kinghorn, MD, ThD, Assistant Professor in Psychiatry and Pastoral and Moral Theology, Duke University Medical Center and Duke Divinity School. Part 3. Palliative Case Studies. Steve Nolan. 3.1. "I need to do the right thing for him" – Andrew, a Canadian Veteran at the end of his life, and his daughter Lee. Jim Huth, PhD, Spiritual Care Provider, Sunnybrook Veterans Centre, Toronto, Canada, and Wes Roberts, MTS, BRE, Chaplain, Sunnybrook Veterans Center, Toronto, Canada. 3.2. "What can you do for me?" – David, a mid-60s Jewish man with stage IV pancreatic cancer. Nina Redl, BCC, Bryan Medical Center, Lincoln, Nebraska. 3.3. "Tell her that it's OK to release her spirit" – Maria, a Native American woman, grieving the loss of her dying mother. Richard C. Weyls, MDiv, STL, BCC, Staff Chaplain, Paaliative Care Consult Team, Swedish Health Systems, Washington. 3.4. Critical Response to Palliative Case Studies – A Chaplain's Perspective. David Mitchell, BD, Dip P Theo, MSc, PG Cert, TLHE, Programme Leader, Postgraduate Education in Healthcare Chaplaincy, University of Glasgow, UK. 3.6. Critical Response to Psychiatric Case Studies – A Nurse's Perspective. Barbara Pesut, PhD, RN, Canada Research Chair in Health, Ethics and Diversity, and Associate Professor, School of Nursing, University of British Columbia, Okanagan. Part 4. Ethical Issues in Chaplaincy Case Study. David B. McCurdy, DMin, BCC, adjunct faculty member in Religious Studies, Elmhurst College, and previously Senior Ethics Consultant and Director of Organizational Ethics, Advocate Health Care. Afterword. John Swinton, PhD, BD, RNM, RNHD, Professor, Practical Theology and Pastoral Care, School of Divinity, Religious Studies and Philosophy, University of Aberdeen, UK.
Find what you're looking for...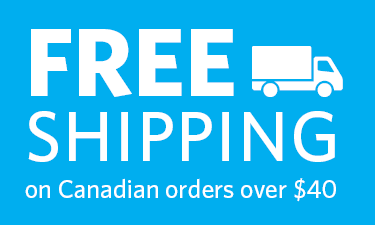 Publishers Represented
UBC Press is the Canadian agent for several international publishers. Visit our
Publishers Represented
page to learn more.