Standing Qigong for Health and Martial Arts - Zhan Zhuang
Jessica Kingsley Publishers
, Singing Dragon
Standing qigong is a simple, effective form of exercise suitable for all ages that can increase health, balance and vitality.
This complete and accessible guide introduces standing qigong for health and martial arts. Beginning with an introduction describing his own discovery of the practice and an exploration of the health benefits, the author provides detailed instruction on the basic health postures and the process for diaphragmatic breathing. The second part of the book focuses on the martial postures and provides guidance on the subtle variations of the movements that help to cultivate and strengthen healing and internal power. Practice sequences are also included to help readers get started immediately, including, in the third part of the book, the Xing Yi Five Element linking form.
Easy-to-follow, and covering all the basics, this guide to standing qigong is perfect for anyone who is looking for ways to improve their health, or with an interest in the internal or martial arts, especially practitioners of Taiji, Qigong, XinYi, Bagua,YiQuan and yoga.
If you want to get healthy on the outside, start from the inside - simply by starting with your breath! This book contains life-changing advice and techniques that can lead to a permanent healthy lifestyle if followed as recommended. It includes helpful proven tips and strategies that will mentally and physically change your life to find that happy balance. As a student, I highly recommend this book to anyone at any age, no martial arts experience needed! – Ana Maria Barajas, Martial Arts Student
Qigong is probably the best kept secret in the martial arts. It can have a profound effect not only on your general health and wellbeing, but also on your martial arts performance. Standing Qigong for Health and Martial Arts - Zhan Zhuang by Noel Plaugher is a brilliant introduction, I would say an essential guide. I highly recommend it. – Geoff Thompson 8th dan karate
Several years ago, a gentleman came into my gym and he stood in stances for several minutes before transitioning to another. I recognized his skill in Qigong. Noel is an expert in his field. I highly recommend this book. – Richard Trammell, Shidokan World Champion and author of How To Be a Champion
Noel Plaugher began studying martial arts in 1990 after being the victim of violent crime. After studying Shou Shu Kung Fu and achieving his second degree black belt, he began studying internal martial arts. Noel studied Xing Yi Chuan and achieved his teaching certificate (black belt equivalent). He has also studied various forms of qigong as well as Aikido and Judo. Noel lives with his wife, Brenda, and son, Christopher, in Atlanta, Georgia, where he teaches and writes.
Introduction. Part 1. Health Postures. I. Diaphragmatic Breathing. II. Preparation for Health Postures. III. Holding the Sphere - 5 Postures. Part 2. Martial Postures. I. Martial Posture Specifics. II. San Ti Shi. III. Tiger. IV. Rooster. V. Dragon. VI. Sample Routines. VII. Visualization Exercises. Part 3. Five Element Form. I. Five Element Form. Conclusion.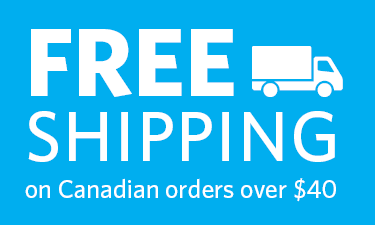 Find what you're looking for...
Publishers Represented
UBC Press is the Canadian agent for several international publishers. Visit our
Publishers Represented
page to learn more.