Stealing Shining Rivers
Agrarian Conflict, Market Logic, and Conservation in a Mexican Forest
The University of Arizona Press
Winner, Best Social Sciences Book (Latin American Studies Association, Mexico Section)

What happens to indigenous people when their homelands are declared by well-intentioned outsiders to be precious environmental habitats? In this revelatory book, Molly Doane describes how a rain forest in Mexico's southern state of Oaxaca was appropriated and redefined by environmentalists who initially wanted to conserve its biodiversity. Her case study approach shows that good intentions are not always enough to produce results that benefit both a habitat and its many different types of inhabitants.

Doane begins by showing how Chimalapas—translated as "shining rivers"—has been "produced" in various ways over time, from a worthless wasteland to a priceless asset. Focusing on a series of environmental projects that operated between 1990 and 2008, she reveals that environmentalists attempted to recast agrarian disputes—which actually stemmed from government-supported corporate incursions into community lands and from unequal land redistribution—as environmental problems.

Doane focuses in particular on the attempt throughout the 1990s to establish a "Campesino Ecological Reserve" in Chimalapas. Supported by major grants from the World Wildlife Foundation (WWF), this effort to foster and merge agrarian and environmental interests was ultimately unsuccessful because it was seen as politically threatening by the state. By 2000, the Mexican government had convinced the WWF to redirect its conservation monies to the state government and its agencies.

The WWF eventually abandoned attempts to establish an "enclosure" nature reserve in the region or to gain community acceptance for conservation. Instead, working from a new market-based model of conservation, the WWF began paying cash to individuals for "environmental services" such as reforestation and environmental monitoring.
Doane does an excellent job of untangling the complexities of Chimalapas and critiquing the long, failed string of developmentalist, grassroots, and conservation projects there."—Human Ecology
 
"Beyond the glossy propaganda about jaguars, orchids, butterflies and wilderness on which international donor foundations, imperial agencies and federal and state Mexican ministries have agreed on, there is a history of exploitation and immiseration worth reading and debating."—Dialectical Anthropology
 
"Doane is a brilliant writer. In this book she takes one of the central questions in contemporary environmental governance head on. Doane asks: what happens to the rights, livelihoods, and futures of indigenous peoples when seemingly well-meaning outsiders decide that their vision of ecological futures is more sustainable than the visions of local land holders or local states? This book should be widely read; both because it is an example of the best anthropology has to offer ethnographically and theoretically and because the answer to Doane's central question is the key to understanding social and environmental justice for Indigenous peoples globally."—Paige West, author of From Modern Production to Imagined Primitive: The Social World of Coffee from Papua New Guinea
Molly Doane is an assistant professor of anthropology and a faculty fellow at the Institute for the Humanities at the University of Illinois at Chicago.
Preface
Acknowledgments
List of Agencies/Acronyms
Timeline of Important Events

Introduction: Practicing Political Ecology in Chimalapas
Section I. Time, Space, Politics
1. Shining Rivers: Chimalapas in Time and Space
2. Megaprojects in Mexico's South: Liberal Shadows in a Global Era
Section II. The Emergence of the Environment
3. Wild Places: The Production of Nature and the Environment
4. Imagining Chimalapas: Leadership, Legitimacy, and Representation
5. The Long-Distance Jaguar: Creating an Ecological Community in Chimalapas
Section III. The Politics of the Environment
6. Decentralized Authoritarianism: Political Control in Chimalapas
7. Please, No Politics: The Institutional Isolation of Maderas and the New Government Role

Conclusion: Decentralized Authoritarianism and Accumulation by Conservation in Chimalapas
Appendix A. List of Participants
Appendix B. Institutional Funding for Maderas del Pueblo between 1991 and 2000
Appendix C. Government Agencies in Chimalapas, 1995–2000
Appendix D. WWF Funding Lines, 1997–2000
Appendix E. Institutional Presence in Chimalapas, 2003–2008
References
Index
Find what you're looking for...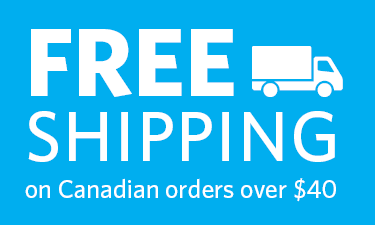 Publishers Represented
UBC Press is the Canadian agent for several international publishers. Visit our
Publishers Represented
page to learn more.