Subterranean Lives
Or, The American Tars in Tripoli
Barbary pirates in Africa targeted sailors for centuries, often taking slaves and demanding ransom in exchange. First published in 1808, Horrors of Slavery is the tale of one such sailor, captured during the United States's first military encounter with the Islamic world, the Tripolitan War. William Ray, along with three hundred crewmates, spent nineteen months in captivity after his ship, the Philadelphia, ran aground in the harbor of Tripoli. Imprisoned, Ray witnessed-and chronicled-many of the key moments of the military engagement. In addition to offering a compelling history of a little-known war, this book presents the valuable perspective of an ordinary seaman who was as concerned with the injustices of the U.S. Navy as he was with Barbary pirates.
Hester Blum's introduction situates Horrors of Slavery in its literary, historical, and political contexts, bringing to light a crucial episode in the early history of our country's relations with Islamic states.
A volume in the Subterranean Lives series, edited by Bradford Verter
More info...
In 1894, an eighteen-year-old Jack London quit his job shoveling coal, hopped a freight train, and left California on the first leg of a ten thousand-mile odyssey. His adventure was an exaggerated version of the unemployed migrations made by millions of boys, men, and a few women during the original "great depression of the 1890s. By taking to the road, young wayfarers like London forged a vast hobo subculture that was both a product of the new urban industrial order and a challenge to it. As London's experience suggests, this hobo world was born of equal parts desperation and fascination. "I went on 'The Road,'" he writes, "because I couldn't keep away from it . . . Because I was so made that I couldn't work all my life on 'one same shift'; because-well, just because it was easier to than not to."
The best stories that London told about his hoboing days can be found in The Road, a collection of nine essays with accompanying illustrations, most of which originally appeared in Cosmopolitan magazine between 1907 and 1908. His virile persona spoke to white middle-class readers who vicariously escaped their desk-bound lives and followed London down the hobo trail. The zest and humor of his tales, as Todd DePastino explains in his lucid introduction, often obscure their depth and complexity. The Road is as much a commentary on London's disillusionment with wealth, celebrity, and the literary marketplace as it is a picaresque memoir of his youth.
More info...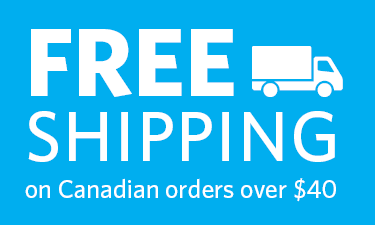 Find what you're looking for...
Publishers Represented
UBC Press is the Canadian agent for several international publishers. Visit our
Publishers Represented
page to learn more.