37 b&w illustrations, 3 tables
Sugarcane and Rum
The Bittersweet History of Labor and Life on the Yucatán Peninsula
The University of Arizona Press
While the Yucatán Peninsula of Mexico may conjure up images of vacation getaways and cocktails by the sea, these easy stereotypes hide a story filled with sweat and toil. The story of sugarcane and rum production in the Caribbean has been told many times. But few know the bittersweet story of sugar and rum in the jungles of the Yucatán Peninsula during the nineteenth century. This is much more than a history of coveted commodities. The unique story that unfolds in John R. Gust and Jennifer P. Mathews's new history Sugarcane and Rum is told through the lens of Maya laborers who worked under brutal conditions on small haciendas to harvest sugarcane and produce rum.
Gust and Mathews weave together ethnographic interviews and historical archives with archaeological evidence to bring the daily lives of Maya workers into focus. They lived in a cycle of debt, forced to buy all of their supplies from the company store and take loans from the hacienda owners. And yet they had a certain autonomy because the owners were so dependent on their labor at harvest time. We also see how the rise of cantinas and distilled alcohol in the nineteenth century affected traditional Maya culture and that the economies of Cancún and the Mérida area are predicated on the rum-influenced local social systems of the past. Sugarcane and Rumbrings this bittersweet story to the present and explains how rum continues to impact the Yucatán and the people who have lived there for millennia.
This book is an exciting and innovative contribution to the history of Yucatán. It challenges us to think carefully about the role of commodities in the production of social relations."—Elizabeth Terese Newman, author of Biography of a Hacienda: Work and Revolution in Rural Mexico

 "Gust and Mathews offer an engaging account of the history of sugarcane production, weaving historical descriptions with archaeological evidence and contemporary political and economic systems in the Yucatán Peninsula. The result is a deep ethnographic account of the violent and exploitive history of sugarcane production, which persists in the form of social inequality, political indifference, and economic disadvantage for Maya Indigenous people living in the Yucatán today."—Elizabeth A. Olson, co-editor of The Biodiversity of Conservation Industry in Mexico
 
John R. Gust is the lab director at Cogstone Resource Management in Orange, California. Sugarcane and Rum is the culmination of research started in 2009 and draws on research that began in 2001.

Jennifer P. Mathews is a professor of anthropology at Trinity University in San Antonio and has conducted research studying the ancient, historic, and contemporary Maya in the Yucatán Peninsula of Mexico since 1993.
 
Find what you're looking for...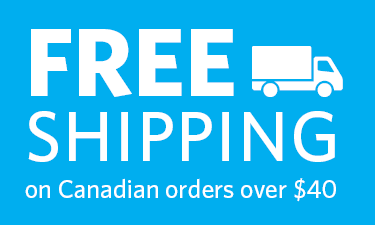 Publishers Represented
UBC Press is the Canadian agent for several international publishers. Visit our
Publishers Represented
page to learn more.