Sulky, Rowdy, Rude
Why Kids Really Act Out and What to Do about It
Jessica Kingsley Publishers
Children can be difficult (and worse) - this is a natural part of growing up. Conflicts and arguments are nothing exceptional, but rather a part of everyday family life. For parents, though, it can be especially difficult to deal with conflict with their own children, and often patterns of behaviour that get stuck can make things worse. This book shows how, as parents, we can create structures, methods, and situations that work so that children can have a sense of security, belonging, and autonomy, and practise self-control and cooperation. The authors start from the assumption that all children want to succeed. Through the practical explanations and examples provided in this book, parents will learn to identify the misunderstandings that can lead to negative behaviour and how to use strategies that help to make everyday life simple and manageable for their children.
Based on years of experience working with children, especially those with a diagnosis, the authors structure their methods around the low-arousal approach. They introduce the basic principles of self-management and conflict-resolution and employ real-life examples to situate the theory in practice. With a thorough grounding in child psychology, this guide is essential reading for parents, guardians, and for professionals working with parents.
Bo Hejlskov Elvén is a clinical psychologist based in Sweden. He is an independent consultant and lecturer on autism and challenging behaviour and an accredited Studio III trainer. In 2009, he was awarded the Puzzle Piece of the Year prize by the Swedish Autism Society for his lecturing and counselling on challenging behaviour. Tina Wiman is a specialist in the field of IT-support for children with special needs.
Part One: Introduction
1 Who Has the Problem?
2 Children Behave Well If They Can
3 People Do What Makes Most Sense in Each Situation
4 The One That Takes Responsibility Can Make a Difference
5 Children Learn Nothing from Failure
6 You Need Self-Control to Cooperate
7 We All Do What We Can to Maintain Self-Control
8 Feelings Are Contagious
9 Conflicts Consist of Solutions
10 We Make Demands of Children That They Don't Make of Themselves - But in a Way That Works
11 It Is Not Fair to Treat Everyone the Same
12 You Become the Leader When Someone Follows You
Part Two: We Live in a Garage
Cases: Liam and the morning row. Ava and the sibling row. Alvin wants to be alone. Hannah and tooth brushing.
The Principle of the Gentle Approach
Summary
Find what you're looking for...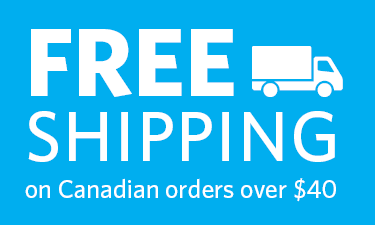 Publishers Represented
UBC Press is the Canadian agent for several international publishers. Visit our
Publishers Represented
page to learn more.