$40.95

Back Order
Ships in 4-8 weeks.
GO TO CART
Tackling Addiction
Pathways to Recovery
Jessica Kingsley Publishers
The issue of 'recovery' has been increasingly prioritised by policymakers in recent years, but the meaning of the concept remains ambiguous. This edited collection brings together the thoughts and experiences of researchers, practitioners and service users from the fields of health, addiction and criminal justice and centres on current developments in addiction policy and practice. Tackling Addiction examines what recovery, addiction and dependence really mean, not only to the professional involved in rehabilitation but also to each individual client, and how 'coerced treatment' fails to take account of recovery as a long-term and ongoing process. Chapters cover the influence of crime and public health in UK drug policy; the ongoing emphasis on substitute prescribing; the role of recovery groups and communities; and gendered differences in the recovery process and implications for responses aimed at supporting women.Tackling Addiction will be essential reading for practitioners, researchers, policy makers and students in the fields of addiction, social care, psychology and criminal justice.
'Tackling Addiction is a great addition to the ongoing debate on how to best help and meet the needs of people with drug addiction.'- Metapsychology Online Reviews'The chapters of 'Tackling Addiction: Pathways to Recovery' embody the interdisciplinary nature of the subject area. Drawing together knowledge from a range of experts in the field, the narratives of academics, researchers, practitioners and drug users are blended to construct a comprehensive and interesting insight into the ambiguous concept of recovery... The book deals with the complex issue of recovery in an accessible and thought provoking way... The book deals with this interesting but complex debate in an accessible and edifying manner... The book draws the information on recovery together into one easily accessible and comprehensive source, which for many is an invaluable resource in an area where the literature is extremely fragmented and widely dispersed across a range of disciplines.'- British Journal of Community Justice
Rowdy Yates is Senior Research Fellow in Scottish Addiction Studies, Department of Applied Social Science, University of Stirling. Rowdy co-edited Therapeutic Communities for the Treatment of Drug Users, with Barbara Rawlings. Margaret S. Malloch is Senior Research Fellow in the Scottish Centre for Crime and Justice Research, University of Stirling. She is also the author of Women, Drugs and Custody.
Acknowledgements. List of Contributors. Introduction. Margaret S. Malloch, University Of Stirling, UK and Rowdy Yates, University Of Stirling, UK. 1. The Road Less Travelled? A Short History of Addiction Recovery. Rowdy Yates and Margaret S. Malloch. 2. Mapping Routes to Recovery: The Role of Recovery Groups and Communities. David Best, University of The West Of Scotland, UK. 3. Recovery in the Project: A South East Alternative Journey. Dharmacarini Khuladarini, Turning Point Scotland, UK. 4. Women in Recovery. Betsy Thom, Middlesex University, UK. 5. The Therapeutic Community as a Recovery Oriented Treatment Pathway and the Emergence of a Recovery Oriented Integrated System. George De Leon, NYU School Of Medicine, USA. 6. NW ROIS: Recovery Oriented Integrated Systems in North-West England. Mark Gilman, National Treatment Agency for Substance Misuse, UK and Rowdy Yates. 7. The Therapeutic Community as a Method of Intervention. Wendy Dawson, Ley Community, Oxford, UK and Albert Zandvoort, The Bayberry Clinic, UK. 8. Voices of Recovery. David Bryce, Carl Edwards, Maggie, Mary G. and Annemarie W. 9. Recovery, a Clinical Reality. Brian Kidd, University Of Dundee and NHS Tayside Substance Misuse Services, UK. 10. Evidence and Policy - Crime and Public Health in UK Drug Policy. Alex Stevens, University Of Kent, UK. 11. Recovery, Desistance and 'Coerced' Drug Treatment. Tim McSweeney, King's College London, UK. 12. Some Concluding Reflections and Future Considerations. Margaret S. Malloch and Rowdy Yates.
Find what you're looking for...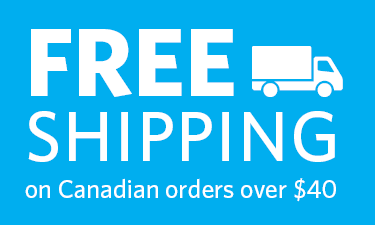 Publishers Represented
UBC Press is the Canadian agent for several international publishers. Visit our
Publishers Represented
page to learn more.