Tapestry of Cultural Issues in Art Therapy
Jessica Kingsley Publishers
Working with people from different cultural backgrounds presents practical and theoretical problems for art therapists, as well as the opportunities represented by a medium which crosses linguistic and cultural barriers. In this volume, professionals engaged in art therapy discuss aspects of practice which are affected by an environment of increasing cultural diversity. Some contributions examine the problems faced by members of ethnic minorities who are caught between assertion of their cultural identities and assimilation into a different social milieu, and the significance of the racial identity and cultural assumptions of the art therapist working with them. Others explore the effect that treating clients from other cultures has had on them, and how they have dealt with the feelings of loss, helplessness and guilt experienced when helping refugees who have suffered traumatic events in their native countries. Each chapter represents a synthesis of the scholarship and the clinical experience of its author, and the book as a whole balances case studies with academic research. While articulating the need for more cultural diversity among practitioners, all the contributors feel that contact with other traditions has enriched them as well as their clients.
'Tapestry of Cultural Issues in Art Therapy is a particularly awaited and rare book which addresses multicultural issues in art therapy... this book offers an openness to cultural diversity and variability as well as a sensitive awareness which could inspire anyone in the mental health profession.'- Transcultural Psychiatry 40'Tapestry of Cultural issues in Art Therapy is a collection of thought-provoking, informative and, at times, surprising chapters. It is divided into three parts: "Clinical Issues in Art Therapy", "Educational Issues in Art Therapy" and "Personal Constructs in Art Therapy". Major themes under the umbrella of art therapy, race and culture are covered. These include: the challenges of working with specific racial communities; the interplay of historical, social and political forces which affect the context of therapy and the therapeutic relationship; how cultures relate to art-making and meaning; how such awareness can inform art therapy practice and the implications for the training of art therapists to meet the challenge of work with cultural diversity. Tapestry of Cultural Issues in Art Therapy deserves reading and respect, it should be received as writing that inspires therapists to seriously question whether their thinking and practice of art therapy is truly racially and culturally accountable.'- Journal of the American Art Therapy Association'Each chapter starts with an abstract and follows with a solid literature review. The chapters are clearly focused, and because each chapter ends with a list of references, one can easily gather additional information on a given topic. In fact, the references are so ample the book can also double as a reference book. If I came to Tapestry of Cultural Issues seeking answers, I would have been dissatisfied because the book does not give direct answers; it provides an opportunity to learn from other art therapists and in so doing it invites self-learning. As a text, Tapestry of Cultural Issues in Art Therapy can be read by and the material applied by students, experienced art therapists, and other mental health workers on a professional or personal level. However approached, and however used, Tapestry of Cultural Studies is a solid contribution to art therapy literature and should be valued as part of every therapist's library.'- Journal of the American Art Therapy Association'In conclusion, the message I received while reading this book is that we as art therapists have many areas to address within the cultural tapestry of our profession. The editors, Hiscox and Calisch, undertook an ambitious task, bringing together a wide range of subject matter with challenging, complex material. This book was informative, with valuable reference material, case studies and client and therapist art work. It is a welcome addition to the art therapy literature. It will partially fill a curriculum need and may serve to encourage art therapy supervisors, educators, clinicians and students to expand upon many themes explored by the authors.'- The Arts In Psychotherapy
Anna R. Hiscox is an Assistant Professor of Art at Illinois State University. Her clinical speciality includes work with severely emotionally disturbed children in state hospitals and other mental health facilities. She has written extensively on art therapy and multicultural issues. Abby C. Calisch is Associate Professor and Director of the Graduate Expressive Therapy Program at the University of Louisville. She has presented panels, workshops and papers as well as publishing nationally and internationally in the fields of psychology and art therapy.
Preface. Acknowledgements. Part I: Clinical Issues in Art Therapy: 1. Art Therapy and the Concept of Blackness, Pascale C. Annoual. 2. An Experiential Model for Exploring White Racial Identity and its Impact on Clinical Work, Nancy M. Sidun and Kelly Ducheny. 3. Art Therapy: An Afrocentric Approach, Charlotte Boston, Walter Reed Army Medical Center and Gwendolyn M. Short, Mental Health Unit, North Forestville Elementary School. 4. Art Therapy with a Cree Indian Boy, Nadia Ferrara, Native Mental Health Research Team, Jewish General Hospital, Montreal. 5. Surviving the Loss of a Child: A Case Study of Cross-Cultural Parents, Romy Montoya-Gregory. 6. Art Therapy with Obese Teens: Racial, Cultural and Therapeutic Implications, Marcia L. Rosal, Expressive Therapies Program, University of Louisville; Lisa Turner-Schikler, Kosair Children's Hospital, and Donna M. Yurt, Kosair Children's Hospital. 7. The Use of Art Therapy in Identity Formation: A Latino Case Study. Marie K. Mauro. 8. An Art Therapist's Countertransference: Working with Refugees who have Survived Organized Violence, Nicole Heusch. 9. Self-Body Image and PTTSD in Australian Spanish Speaking Trauma and Torture Survivors: Empowerment through Imagery-Art-Dialogue, Beth A. Stone, Department of Behavioural Sciences, Sydney. Part II: Educational Issues in Art Therapy: 10. Multicultural Perspectives in Art Therapy Supervision, Abby C. Calisch, Graduate Expressive Therapy Program, University of Louisville. 11. We Wear the Masks: A Study of Black Art Therapy Students, Chantel Laran Lumpkin, AmeriCorps Action for Children Today. 12. Cross-Cultural Inquiry in Art and Therapy, Mona Chebaro. 13. Art Therapy and Native Americans: Blending Culture, Creativity and Healing, Phoebe Farris-Dufrene, Purdue University and Michael Garrett, University of North Carolina. 14. Conflict and Culture in Art Therapy: An Australian Perspective, Andrea Gilroy and Margarete A. Hanna. 15. Cultural Diversity and Implications for Art Therapy Pedagogy, Anna R. Hiscox. 16. The Black Madonna in New Mexico Prison Art, Lindsay Locke. Part III: Personal Constructs in Art Therapy: 17. Hidden Borders, Open Borders: A Therapist's Journey in a Foreign Land, Julia G. Byers, Lesley College, Cambridge MA. 18. Crossing the Border: Cultural Implications of Entering a New Therapy Workplace, Martha P. Haeseler, New York University. 19. Finding Myself in America: An Indian Art Therapist's Experience of Acculturation, Nina M. Mathews.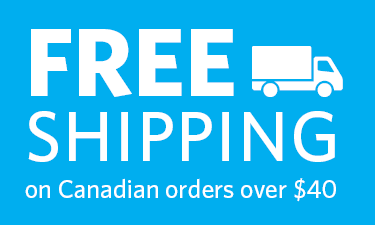 Find what you're looking for...
Publishers Represented
UBC Press is the Canadian agent for several international publishers. Visit our
Publishers Represented
page to learn more.