Teaching Pre-Employment Skills to 14–17-Year-Olds
The Autism Works Now!® Method
Jessica Kingsley Publishers
Based on the Autism Works Now!® Workplace Readiness Workshop, this interactive resource shows how to help students aged 14-17 develop the necessary transition skills for getting and keeping a meaningful job, with accompanying worksheets available to download.

Structured around 2-hour weekly sessions over an eight month period, the program is ideal for teaching to groups of students with autism. It covers essential topics such as organization and time management, interview skills, appropriate workplace attire, and networking. It advises on how to arrange a field trip to local businesses so students can gain experience of being in the workplace. Worksheets and questionnaires help to track progress and discover what types of job will be appropriate based on an individual's skills and interests, and the book also includes a template for creating effective resumes.
With this book, Joanne Lara and Susan Osborne present a comprehensive curriculum to prepare students with autism spectrum disorder to transition from school to employment. This interactive resource is an essential guide for teachers and caregivers working with young people to develop the necessary skills for getting and keeping a job.
Joanne Lara and Susan Osborne raise thought-provoking questions and unpack ideas relating to how we are preparing our students on the autism spectrum for life after high school. With this book, they lay the groundwork for educators and families who are helping young people develop the tools they need to work and live in the 21st Century.
Joanne Lara, MA was a professional dancer before becoming a classroom education specialist and university professor. She is the founder of the nonprofit organization Autism Movement Therapy®, based in Los Angeles, California, which certifies, trains, and licenses dancers, educators, parents, and professional service providers in AMT. Joanne is a Core Adjunct Professor at National University in LA, California and teaches weekly Autism Movement Therapy classes in Van Nuys, CA, where she has a private ABA behavioral consultation practice. She produced the documentary Generation A: Portraits of Autism and the ARTS, was the executive producer of the LA musical event Temple Grandin & Friends: Autism Works Now and is a columnist for Autism Asperger's Digest and Sensory World.
Susan Osborne is Director of Autism Works Now (AWN), and also delivers the AWN curriculum. She was the former programme director at the College Internship Program in Long Beach, California, where she implemented and developed career training and job placement for young adults with autism.
Foreword by Temple Grandin
Preface
Introduction
Part 1: UNDERSTANDING AUTISM WORKS NOW® METHOD
1. The Importance of Work
What is meaningful work?
Why are friends important in a job search?
How are individuals with autism affected in their ability in finding and keeping a job?
How is autism treated and how can the basis of those treatments assist individuals with autism in the workplace?
What are hard and soft job skills and how do these skills affect individuals with autism in the workplace?
What more can be done to help individuals with autism succeed in the workplace?
Why is it important to teach workplace readiness skills to middle and high school students with autism?
How can we address the unmet needs of middle and high school students with autism and their ability to secure and sustain meaningful employment?
How does the AWN Method accomplish these goals?
Why are participants in the AWN program called candidates?
What is the format of classroom meetings?
What is the format of field trips?
How is this book formatted?
How does the book accommodate for the needs of middle and high school students with autism?
2. Matching the Job to the Individual and Filling in the Blanks
Why is it important to match an individual with autism to a job that is suited to their interests, skills, and abilities?
How do you determine an individual's interests, skills, and abilities?
How do you use a candidate's preferences in exploring possible job options?
What workplace paperwork is covered in the workshop?
3. Getting Organized with Google
How do you help candidates improve their executive functioning skills?
What are the various Google apps used in the Workplace Readiness Workshop?
4. Dress for Success
Why is it important to discuss dressing well on the job in a workplace readiness program?
How important is dress when going for a job interview?
How do you teach candidates the concept of matching attire to the culture of the company?
How do you teach candidates the importance of wearing clothes that fit properly?
How do you teach candidates about dress variations within a company's culture?
How do you provide candidates with additional information on dressing for the workplace?
Do you incorporate social media in classroom instruction?
5. Interview Essentials
What are the biggest fears people have about job interviews?
What is the most important goal for a job interview?
How do you teach candidates the key steps in preparing for an interview?
Is there any additional information that is covered in the workshop during Interview Essentials?
What else does the workshop provide to candidates to help them generalize the information about interview preparation?
6. Landing a Job
How do you teach candidates how to network as part of their job search process?
What is an informational interview and how can candidates use it in their job search?
How do you help candidates create a professional online presence?
What professional and personal social media sites do you recommend to candidates?
Which social media sites do you recommend for your candidates?
What other online resources are there to search for employment?
What is the biggest difference between having a personal job referral and applying for a job posted online?
What other employment services are available to individuals with autism?
7. Connecting and coworkers
How are social communication skills affected in individuals with autism?
How do you teach candidates appropriate workplace social communication skills?
How do you teach candidates the importance of making a good first impression at work?
How important is it for candidates to socialize with coworkers outside of the workplace?
In relationship to work, why is it important to teach stress management to individuals with autism?
Why is it important for candidates to learn about the organizational structure of the company where they work?
8. Understanding the Workplace
How do you teach candidates about the hierarchy of jobs within an organization?
What information is covered about the role of a human resources department?
Which state and federal employment regulations are covered in the workshop?
What is the Americans with Disabilities Act (ADA)?
What disabilities are covered under the ADA?
How does the ADA affect individuals in the workplace?
Under the ADA, what is considered reasonable accommodations for employees with autism?
What are examples of accommodations that would be considered reasonable under the ADA?
Can an employer discriminate against an employee because of a disability?
What questions and actions can and can't an employer ask of an employee with a disability?
Is an applicant or employee required to disclose their disability to their employer?
When and to whom should an employee disclose?
What needs to be considered in regards to a reasonable accommodation?
What do you instruct candidates to do when they experience a violation of their rights?
What information do you provide on the topic of conflict resolution in the workplace?
What is the Thomas-Kilmann Conflict Mode Instrument for conflict resolution?
What is the Interest-Based Relational Approach to conflict resolution?
What information does the workshop cover in regards to dating coworkers?
Part II: WORKSHOP STRUCTURE
9. Behavior, Behavior, Behavior
What should a behavior plan look like? Tools for challenging behaviors
What is Positive Behavior Support (PBS)?
Determining the function of the behavior  
Implementing PBS strategies: "The Big Three" components of PBS
10. Group and Candidate Requirements
Setting guidelines  
Candidate requirements  
11. Classroom Requirements
Room set-up
Wifi
Equipment
12. Classroom Meetings
Class structure
Part I: Agenda and Introductions
Part 2: Roundtable Discussion
Part 3: Prepare and Practice
Part 4: Recall and Review
13. Field Trips
Choosing a business
Scheduling a field trip
Field trip preparation
During the field trip
Follow-up
14. Instructional Materials
Organizing candidate binders
Worksheets and study guides


References
Index
Find what you're looking for...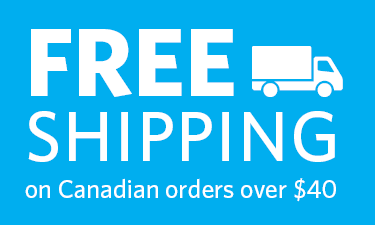 Publishers Represented
UBC Press is the Canadian agent for several international publishers. Visit our
Publishers Represented
page to learn more.