3 photos, 33 line art, 9 tables
$39.95

Back Order
Ships in 4-6 weeks.
GO TO CART
The Archaeology of Environmental Change
Socionatural Legacies of Degradation and Resilience
The University of Arizona Press
Water management, soil conservation, sustainable animal husbandry . . . because such socio-environmental challenges have been faced throughout history, lessons from the past can often inform modern policy. In this book, case studies from a wide range of times and places reveal how archaeology can contribute to a better understanding of humans' relation to the environment.

The Archaeology of Environmental Change shows that the challenges facing humanity today, in terms of causing and reacting to environmental change, can be better approached through an attempt to understand how societies in the past dealt with similar circumstances. The contributors draw on archaeological research in multiple regions—North America, Mesoamerica, Europe, the Near East, and Africa—from time periods spanning the Holocene, and from environments ranging from tropical forest to desert.
 
Through such examples as environmental degradation in Transjordan, wildlife management in East Africa, and soil conservation among the ancient Maya, they demonstrate the negative effects humans have had on their environments and how societies in the past dealt with these same problems. All call into question and ultimately refute popular notions of a simple cause-and-effect relationship between people and their environment, and reject the notion of people as either hapless victims of unstoppable forces or inevitable destroyers of natural harmony.
 
These contributions show that by examining long-term trajectories of socio-natural relationships we can better define concepts such as sustainability, land degradation, and conservation—and that gaining a more accurate and complete understanding of these connections is essential for evaluating current theories and models of environmental degradation and conservation. Their insights demonstrate that to understand the present environment and to manage landscapes for the future, we must consider the historical record of the total sweep of anthropogenic environmental change.
 
This is a book certainly recommended to archaeologists and anthropologists, but it is also the rare, serious archaeological publication that merits far wider consumption—including by government policy makers and environmental scientists."—American Antiquity

"The contributors . . . provide a series of compelling case studies across time and space that demonstrate unequivocally how a deep-time historical perspective can improve our prospects for a sustainable world."—Journal of Ecological Anthropology
Christopher T. Fisher is an associate professor of anthropology at Colorado State University and co-editor of Seeking a Richer Harvest: The Archaeology of Subsistence Intensification, Innovation, and Change. J. Brett Hill is a visiting assistant professor in the Sociology/Anthropology department at Hendrix College in Conway, Arkansas. He has conducted numerous studies using Geographic Information Systems (GIS) to evaluate how environment structured the economic and social opportunities available to ancient farmers and herders, and how people degraded their environment. Gary M. Feinman is the curator of Mesoamerican anthropology at the Field Museum and is the author or editor of more than a dozen books, most recently Images of the Past, 5th edition, coauthored with T. Douglas Price.
Introduction: Environmental Studies for Twenty-First-Century Conservation
Christopher T. Fisher, J. Brett Hill, and Gary M. Feinman

Part I New Frameworks for Interpretation
1 The Resilience of Socioecological Landscapes: Lessons from the Hohokam
Charles L. Redman, Margaret C. Nelson, and Ann P. Kinzig
2 What Is an "Environmental Crisis" to an Archaeologist?
Sander E. van der Leeuw
3 Beyond Sustainability: Managed Wetlands and Water Harvesting in Ancient Mesoamerica
Vernon L. Scarborough

Part II Multi-dimensional Explanations
4 Creating a Stable Landscape: Soil Conservation and Adaptation
among the Ancient Maya 85
Nicholas Dunning, Timothy Beach, Sheryl Luzzadder-Beach, and
John G. Jones
5 Farming the Margins: On the Social Causes and Consequences of Soil-Management Strategies
Tina L. Thurston
6 The Human-Wildlife Conundrum: A View from East Africa
Chapurukha M. Kusimba
7 What Difference Does Environmental Degradation Make? Change and Its Significance in Transjordan
J. Brett Hill

Part III New Answers to Old Questions
8 The Earliest Residents of Cyprus: Ecological Pariahs or Harmonious Settlers?
Alan H. Simmons
9 Social Changes Triggered by the Younger Dryas and the Early Holocene Climatic Fluctuations in the Near East
O. Bar-Yosef
10 Abandoning the Garden: The Population/Land Degradation Fallacy as Applied to the Lake Pátzcuaro Basin in Mexico
Christopher T. Fisher
11 Hohokam and Pima-Maricopa Irrigation Agriculturalists: Maladaptive or Resilient Societies?
John C. Ravesloot, J. Andrew Darling, and Michael R. Waters

Conclusion
The Socionatural Connection: Closing Comments
J. Brett Hill, Christopher T. Fisher, and Gary M. Feinman
References
About the Editors
About the Contributors
Index
Find what you're looking for...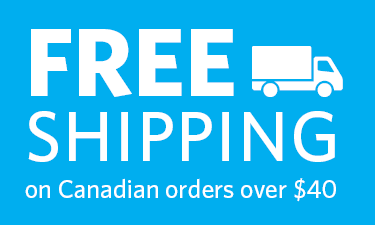 Publishers Represented
UBC Press is the Canadian agent for several international publishers. Visit our
Publishers Represented
page to learn more.