The Arts in Health Care
A Palette of Possibilities
Jessica Kingsley Publishers
Describing current initiatives in the use of the arts in health and health care, this book will stimulate wider interest in the therapeutic aspects of the arts. It covers a very wide range of subjects under the general heading of 'the arts' - from painting to architecture, from music to reminiscence, and from writers-in-residence to food.Adopting a practical approach, the contributors aim to help clinical and professional staff at all levels in health care settings to introduce and develop the use of the arts in their own spheres of influence. They show that the arts must be an integral part of people's lives and stress that environment and the arts can affect the individual and aesthetic stimuli can change mood and behaviour, and possibly aid recovery.They examine many aspects of the use of the arts, including:getting started, whether from scratch or by renovation;involving the community;involving different user groups, such as older people and people with learning disabilities;evaluating the effect of the arts on patients' recovery and on staff attitude;examples of projects that have already been set up.This book is intended to help professionals to improve the quality of life of those in their care. It stresses the importance of continuing development and the need to evaluate the use of the arts and expenditure on them.
'After reading the articles by thirty-six contributors, I continued to resonate with the editor's purpose: "to produce something that would interest all those who work in the NHS" (the National Health Service in Britain). That something can be defined as the healing influences of aesthetic expression on the patients, staff and visitors at various health care institutions.'- American Journal of Art Therapy'It is an inspirational work that reminds us, as art therapists, how complex and multi-layered are the powers of the creative process...The book begins with an overveiw of the arts in health care movement It begins by describing innovative environments, murals, therapeutic processes, and settings in various programs throughout the National Health Service...It goes on to discuss related developments in North America. The book is organised to give the reader concrete examples of how to bring the arts into the health care system, such as (1) using visual arts, music, and writing hands-on with patients; (2) commissioning and purchasing art for hospital environments; (3) collaborating with interior designers and landscape architects; (4) creating a gallery space; (5) fundraising across different fields; (6) providing opportunities for performance works; and (7) focusing on culinary arts in health. The material in this book is based on first-hand experience, so it is practical as well as inspiring. The writing in this book is clear and direct.' - Art Therapy, Journal of the American Art Therapy Association'This is the first book of its kind to so thoroughly address this important issue. It is an exciting book that will appeal to artists, art therapists of all disciplines, health psychologists, nurses and physicians, as well as hospital administrators, fundraising committees, hospital governing boards, health care policy makers and health researchers. The editors have done a superb job of incorporating the many domains necessary to plan and develop the arts in healthcare ...The book provides a wealth of information about organizing, developing and implementing the arts in health care. It cultivates an exciting set of possibilities... It is both visionary and practical... This is an important book - and one that I encourage you to read.' - The Arts in Psychotherapy'The book offers a useful beginning in a very important area. [Kaye and Blee's] book is... valuable in its broad sweep and practicality, and is immensely encouraging in the work which it documents.'- British Journal of Therapy and Rehabilitation'Should your hospital not have a dedicated arts project, and you would like to start one, you will find the contributions collected by Kaye and Blee useful and comprehensive. The case studies from different arts projects around the country make particularly interesting reading.'- British Medical Journal'If you want to start an arts project in your ward, hospital or community, this book is for you. From planning the project to fund-raising and evaluation, it will tell you how to create "a less threatening health care environment". It shows how the arts can make a significant contribution to ensuring high quality patient care.'- Psychotherapy and Counselling'...an interesting, well-written, and well-organized book.' - Music Therapy Perspectives'This book is a resource for anyone interested in empowering patients with the help of artists using art as a catalyst for change. The book makes an important point by highlighting the need for good support from managers and administrators to the success of arts projects. It also gives information on funding sources and evaluation...hospice staff, volunteers and students could use this book as a resource for ideas for what is possible and also for a better understanding of the benefits of arts in health care "for the equal importance to mind and imagination when treating physical illness".'- Information Exchange (National Council for Hospice and Specialist Palliative Care Services)'Thorough-going survey of arts-for-health projects, ranging from the work of the Liverpool Tate at Ashworth Special Hospital to the `art that heals' programme at Los Angeles Medical Centre.'- Architecture Today
Both editors have recently retired after more than 30 years in NHS Management Charles Kaye was Chief Executive of the Special Hospitals Service Authority. Tony Blee was General Manager of the Isle of Wight Health Authority.
Introduction, Tony Blee. 1. State of the Art, Charles Kaye. BACKGROUND AND CONTEXT. 2. The Arts in Health Movement, Peter Senior, Director of Arts for Health, Manchester. 3. Art in Hospital Project, Mary Hooper, Hastings and Rother NHS Trust. 4. The Best Music in the World: The Work of the Council for Music in Hospitals, Sylvia Lindsay, President Emerita, The Council for Music in Hospitals. 5. Paintings in Hospitals, Raphael Eban. WORKING WITH EXISTING BUILDINGS. 6. Puchasing and Commissioning Visual Art in Hospitals, Nigel Weaver. 7. Recipe for Conversion: Working in the Psychiatric Environment, Peter J. Salmon and Graham A. Moore, M.S. Associates Surveyors and Building Consultants. 8. Projects for Specific Needs, Gail Bolland, Healthcare Arts. NEW BUILDINGS. 9. St Mary's Hospital - An Alliance of Art and Interior Design, Stephen Nicoll, Interior Designer. 10. St Mary's Hospital, Isle of Wight - Arts Project, Richard Burton, Architect, Ahrends, Burton and Koralek. 11. Spaces between Buildings in the Healthcare Estate, John Lynch, Architect. THE COMMUNITY. 12. Healing Arts: Isle of Wight: Arts for the Hospital and the Community, Guy Eades, Arts Director. 13. Independent Arts, Meryel Boyd, Independent Arts, Isle of Wight. 14. Celebratory Arts - The Arts in Primary Healthcare, Tony Blee. EXPERIENCE FROM ABROAD. 15. Creative Arts Opportunities for Hospitals: The UCLA Experiment, Devra M. Breslow, Director, Art That Heals, Jonsson Comprehensive Cancer Centre, University of California Los Angeles. 16. Building Arts in Medicine, John Graham-Pole, Sidney Homan and Mary T Rockwood Lane, Shands Hospital, Florida. 17. Taking Shape - Environmental Art in Health Care, Janice B Palmer and Florence Nash, Duke University, North Carolina. ARTISTS IN RESIDENCE. 18. Some Questions of Identity: What is Writing in Healthcare?, Fiona Sampson. 19. A Painter's Perspective, Chris Barrett. 20. Writing in Hospices, Lynne Alexander. THE QUALITY OF CARE. 21. Reminiscence Work with Older People in Health Care Settings: The Age Exchange Reminiscence Project, Bernie Arigho, National Reminiscence Co-ordinator, Age Exchange Theatre Trust. 22. The Bolingbroke Long-term Care Project, Peter Millard, Eleanor Peel Professor, Division of Geriatric Medicine, St George's Hospital Medical School. 23. The Arts in a Secure Environment, Ruth Preece, Adrian Plant and Brian Chapman. 24. START - The Arts and Mental Health: A Personal View, Langley Brown. 25. Culinary Arts in Health, John Rice. EVALUATION AND FUTURE PERSPECTIVES. 26. Does Art Heal? An Evaluative Approach to Art in the Health Service, Malcolm Miles, Associate Senior Lecturer in History and Theory of Art and Design, University of Portsmouth. 27. Evaluating the Arts in Primary Care: The Effectiveness of the Arts in Healthcare, Robin Phillip, Consultant Senior Lecturer, University of Bristol. 28. The Poole Approach to Planetree, Ruth Cusson, Poole Hospital NHS Trust. 29. The Tree of Learning - A Culture for Patient Centred Care, Malcolm Miles.
Find what you're looking for...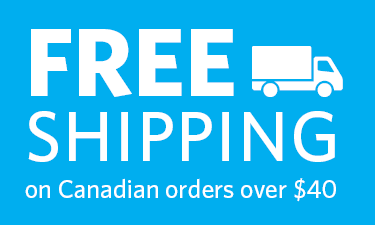 Publishers Represented
UBC Press is the Canadian agent for several international publishers. Visit our
Publishers Represented
page to learn more.