$62.95

Back Order
Ships in 4-6 weeks.
GO TO CART
The Aztecs at Independence
Nahua Culture Makers in Central Mexico, 1799–1832
The University of Arizona Press
Nahuatl-speaking women and men left last wills in their own tongue during an era when the written tradition of their language was generally assumed to have ended. Describing their world in testaments clustered around epidemic cycles, they responded to profound changes in population, land use, and local governance with astonishing vibrancy.

The Aztecs at Independence offers the first internal ethnographic view of these central Mexican indigenous communities in the critical transitional time of Independence. Miriam Melton-Villanueva uses previously unknown Nahuatl-language sources—primarily last wills and testaments—to provide a comprehensive understanding of indigenous societies during the transition from colonial to postcolonial times. The book describes the cultural life of people now called Nahuas or Mexicas in the nineteenth century—based on their own words, their own written records. The book uses previously unknown, unstudied, and untranslated indigenous texts to bring Nahua society into history, fleshing out glimpses of daily life in the early nineteenth century. Thus, The Aztecs at Independence describes life at the most local level: Nahua lineages of ritual and writing, guilds and societies, the people that take turns administering festivals and attending to the last wishes of the dying.

Interwoven with personal stories and memory, The Aztecs at Independence invites a general audience along on a scholarly journey, where readers are asked to imagine Nahua concepts and their contemporary meanings that give light to modern problems.
Melton-Villanueva conveys her narrative in an engaging, no-nonsense, and at times conversational style that makes the book accessible to scholars and students of all levels."—American Historical Review
 
"An innovative study that not only illuminates the transition from the colonial to postcolonial periods, but also offers several unique contributions to Colonial Mexican history."—Bulletin of Latin American Research
 
"Nicely written, Melton-Villanueva's book changes the general assumption that writing in Nahuatl ended before 1800."—Hispanic American Historical Review
 
"A powerful and unique view of Nahuatl speakers at the time of Independence in Mexico."—The Americas
 
"Melton-Villanueva's meticulously researched and highly accessible book, The Aztecs at Independence: Nahua Culture Makers in Central Mexico, takes us down a path we thought to be impossible to trace: a journey toward understanding Nahua life in the 19th century, utilizing sources created by indigenous people themselves."—UNLV News Center

"Melton-Villanueva's personal connection to the region allows her to marry archival fieldwork studies while giving living breath [to] a culture frequently referred to only in past tense. This then creates a historical monograph you actually want to continue reading."—Mark Z. Christensen, author of Translated Christianities: Nahuatl and Maya Religious Texts

"Astute observations about local Nahua society on the cusp of the colonial and independence periods."—Kevin Terraciano, author of The Mixtecs of Colonial Oaxaca: Ñudzahui History, Sixteenth Through Eighteenth Centuries

"Melton-Villanueva fundamentally changes the field of Nahuatl studies with her discovery, transcription, translation, and painstaking analysis of more than 150 Nahuatl language testaments that 'weren't supposed to exist.'"—Kelly McDonough, author of The Learned Ones

"This carefully researched work shines much-needed light on a crucial period in the social history of Spanish America: the transition from late colonial times to the early republic in indigenous communities in central Mexico. Melton-Villanueva's important contribution comes in three parts: she illuminates the apprenticeship of indigenous notaries, reveals the substrate of Nahua authorial practices in Spanish-language wills, and documents the social and economic history of Nahua women. An eminently thoughtful work."—David Tavárez, author of The Invisible War: Indigenous Devotions, Discipline, and Dissent in Colonial Mexico
Miriam Melton-Villanueva is an assistant professor in the Department of History at the University of Nevada, Las Vegas. She was a Ford Foundation Postdoctoral Fellow at the University of California, Los Angeles.
List of Illustrations
Acknowledgments
Introduction
1. Inside the Altepetl of San Bartolomé
2. Spanish-Language Texts by Nahua Escribanos
3. The Escribanos Who Still Wrote in Nahuatl
4. Nahuatl Formulas over Time and in Other Altepetl
5. Death Rites, Local Religion, and Women on Church Grounds
6. Household Ritual
Conclusion
Epilogue
Appendix 1. Testament List from the Independence Archive with Reference Codes
Appendix 2. Notaries of the Independence Archive by Altepetl
Appendix 3. Sample Testaments
Notes
Glossary
Bibliography
Index
Find what you're looking for...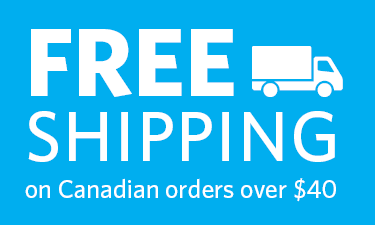 Publishers Represented
UBC Press is the Canadian agent for several international publishers. Visit our
Publishers Represented
page to learn more.