$138.00

Back Order
Ships in 4-6 weeks.
GO TO CART
The Blacker the Ink
Constructions of Black Identity in Comics and Sequential Art
When many think of comic books the first thing that comes to mind are caped crusaders and spandex-wearing super-heroes. Perhaps, inevitably, these images are of white men (and more rarely, women). It was not until the 1970s that African American superheroes such as Luke Cage, Blade, and others emerged. But as this exciting new collection reveals, these superhero comics are only one small component in a wealth of representations of black characters within comic strips, comic books, and graphic novels over the past century. 

The Blacker the Ink is the first book to explore not only the diverse range of black characters in comics, but also the multitude of ways that black artists, writers, and publishers have made a mark on the industry. Organized thematically into "panels" in tribute to sequential art published in the funny pages of newspapers, the fifteen original essays take us on a journey that reaches from the African American newspaper comics of the 1930s to the Francophone graphic novels of the 2000s. Even as it demonstrates the wide spectrum of images of African Americans in comics and sequential art, the collection also identifies common character types and themes running through everything from the strip The Boondocks to the graphic novel Nat Turner. 

Though it does not shy away from examining the legacy of racial stereotypes in comics and racial biases in the industry, The Blacker the Ink also offers inspiring stories of trailblazing African American artists and writers. Whether you are a diehard comic book fan or a casual reader of the funny pages, these essays will give you a new appreciation for how black characters and creators have brought a vibrant splash of color to the world of comics.  
 
A fascinating look at the growing complexity and diversity in representations of Blackness in comics, graphic novels and sequential art.
Like the comics selected for analysis, this collection of essays works to expand our understanding of the mediums of Blackness and comics. Through observant and meticulous close readings of comic books, newspaper comic strips, digital comics, and graphic novels, alongside the respective sociohistorical and cultural contexts of their production, dissemination, and consumption, the contributors shed light on overlooked and perhaps unknown cartoonists and stories from the past, provide new insight on well-known comics and histories, and challenge our understanding of what constitutes black comics.
An essential guide for anyone interested in the intersections between race and comics, this volume is full of startling and original insights about the creators, comics, and graphic novels that represent people of African descent from the 1930s to the present.
This volume provides what has been lacking in some previous work—variety of content, precision of approach and execution, and depth of analyses … The Blacker the Ink advances the study of black comics significantly by offering new insights and a wealth of information free of gobbledygook ... Highly recommended.
An important collection for academics and fan communities as we continue to expand scholarship on Black comics, their histories and their creators.
The Blacker the Ink features an emerging methodology that may be characteristic of, and useful for, the continued development of black comics studies.
FRANCES GATEWARD is an associate professor in the department of cinema and television arts at California State University-Northridge. She is the editor of Seoul Searching: Cultural Identity and Cinema in South Korea.
JOHN JENNINGS is a professor of media and cultural studies, University of California Riverside where he is Nasir Jones Hiphop Fellow. He is the author of Black Comix: African American Independent Comics, the award-winning graphic novel The Hole: Consumer Culture, and the national bestseller, Kindred, a graphic adaption of Octavia Butler's classic novel.
Related Titles
The Superhero Symbol
Media, Culture, and Politics
Edited by Liam Burke, Ian Gordon and Angela Ndalianis Contributions by Liam Burke, Henry Jenkins, Neal Curtis, Jason Bainbridge, Mitchell Adams, Ian Gordon, Tara Lomax, Dan Golding, Steven Conway, Claire Langsford, Vladislav Iouchkov, John McGuire, Naja Later, Paul M. Malone, Shan Mu Zhao and Kevin Patrick
Comics Studies
A Guidebook
Edited by Charles Hatfield and Bart Beaty
Hot Pants and Spandex Suits
Gender and Race in American Superhero Comics
Panthers, Hulks and Ironhearts
Marvel, Ethnicity and the 21st Century Superhero
Watching While Black
Centering the Television of Black Audiences
Edited by Beretta E. Smith-Shomade Contributions by Robin Means Coleman, Andre Cavalcante, Kristen J. Warner, Christine Acham, Devorah Heitner, TreaAndrea M. Russworm, Jennifer Fuller, Kim M. LeDuff, Racquel Gates, Nghana Lewis, Mark D. Cunningham, Deborah Elizabeth Whaley, Reighan Gillam, Nsenga Burton, Timothy Havens and Eric Pierson
‹
›
Find what you're looking for...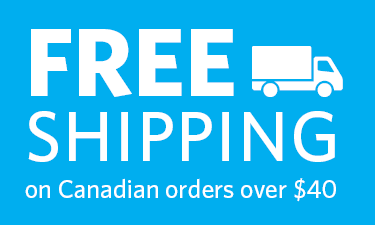 Publishers Represented
UBC Press is the Canadian agent for several international publishers. Visit our
Publishers Represented
page to learn more.