The Canadian Yearbook of International Law, Vol. 43, 2005
This is the forty-third volume of The Canadian Yearbook of International Law, the first volume of which was published in 1963. The Yearbook is issued annually under the auspices of the Canadian Branch of the International Law Association (Canadian Society of International Law) and the Canadian Council on International Law. The Editor-in-Chief is D.M. McRae, Faculty of Law, University of Ottawa, and the Associate Editor is A.L.C. de Mestral, Faculty of Law, McGill University. Its Board of Editors includes scholars from leading universities in Canada. The Yearbook contains articles of lasting significance in the field of international legal studies, a notes and comments section, a digest of international economic law, a section on current Canadian practice in international law, a digest of important Canadian cases in the fields of public international law, private international law, and conflict of laws, a list of recent Canadian treaties, and book reviews.
ARTICLES
La négociation de la convention de l'UNESCO sur la protection et la promotion de la diversité des expressions culturelles / Ivan Bernier
The Role for Human Rights Obligations in Canadian Extradition Law / Joanna Harrington
Coming in from the Shadow of the Law: The Use of Law by States to Negotiate International Environmental Disputes in Good Faith / Cameron Hutchison
Murder as a Crime against Humanity at the Ad Hoc Tribunals: Reconciling Differing Languages / Chile Eboe-Osuji
Radiation Warfare: A Review of the Legality of Depleted Uranium Weaponry / Karen Hulme
Determining the Existence of Countervailable Subsidies in the
Context of the Canada–United States Softwood Lumber Dispute: 1982–2005 / Iain Sandford
Transboundary Environmental Disputes along the Canada-US Frontier: Revisiting the Efficacy of Applying the
Rules of State Responsibility / Kevin R. Gray
NOTES AND COMMENTS / NOTES ET COMMENTAIRES
A Canadian Perspective on the Continued Non-Ratification of the
Convention on the Law of the Sea by the United States / Ted McDorman
Is a New State Responsible for Obligations Arising from Internationally Wrongful Acts Committed before Its
Independence in the Context of Secession? / Patrick Dumberry
CHRONIQUE DE DROIT INTERNATIONAL ÉCONOMIQUE EN 2004 / DIGEST OF INTERNATIONAL ECONOMIC LAW IN 2004
Commerce / Richard Ouellet
Le Canada et le système financier international en 2004 / Bernard Colas
Investissement / Charles-Emmanuel Côté
CANADIAN PRACTICE IN INTERNATIONAL LAW / PRATIQUE CANADIENNE EN MATIÈRE DE DROIT INTERNATIONAL PUBLIC
At the Department of Foreign Affairs in 2004–5 / Au ministère des Affaires étrangères en 2004–5, compiled by / préparé par Alan Kessel
Parliamentary Declarations in 2004–5 / Déclarations parlementaires en 2004–5, compiled by / préparé par Aliaksandra
Logvin
Treaty Action Taken by Canada in 2004 / Mesures prises par le Canada en matière de traités en 2004, compiled by / préparé par Jaqueline Caron
CASES / JURISPRUDENCE
Canadian Cases in Public International Law in 2004–5 / La jurisprudence canadienne en matière de droit international public en 2004–5, compiled by / préparé par Gibran van Ert
Canadian Cases in Private International Law in 2004–5 / La jurisprudence canadienne en matière de droit international privé en 2004–5, compiled by / préparé par Joost Blom
Book Reviews / Recensions de livres
Analytical Index / Index analytique
Index of Cases / Index de la jurisprudence
Find what you're looking for...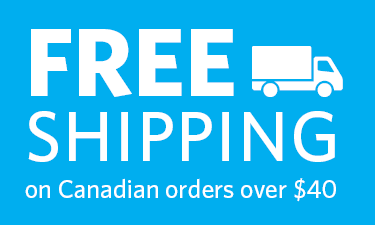 Publishers Represented
UBC Press is the Canadian agent for several international publishers. Visit our
Publishers Represented
page to learn more.