The C.D. Howe Series in Canadian Political History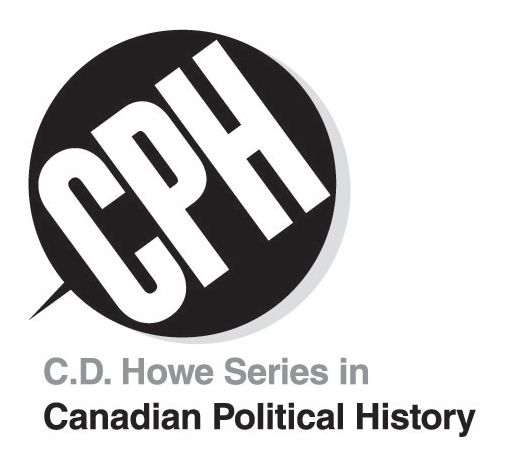 Series editors: Robert Bothwell and John English
This series offers fresh perspectives on Canadian political history and public policy from over the past century. Its purpose is to encourage scholars to write and publish on all aspects of the nation's political history, including the origins, administration, and significance of economic policies; the social foundations of politics and political parties; transnational influences on Canadian public life; and the biographies of key public figures. In doing so, the series fills large gaps in our knowledge about recent Canadian history and makes accessible to a broader audience the background necessary to understand contemporary public-political issues.
The series originated with a grant from the C.D. Howe Memorial Foundation and is further supported by the Bill Graham Centre for Contemporary International History.
Showing 1-14 of 14 items.
Canadians and the American Century, 1945–60
North of America takes a fresh, sharp-eyed look at how Canadians of all stripes reacted to political, economic, and cultural events and influences emanating from postwar America.
More info
Canada's Prime Ministers and the Making of Foreign Policy
Statesmen, Strategists, and Diplomats is an incisive look at the history of Canadian foreign policy through the actions of prime ministers from Sir John A. Macdonald to Justin Trudeau.
More info
Biography and Canadian Political History
People, Politics, and Purpose investigates the roles and reputations of a wide array of political actors, offering insight into Canada's place in the world and stimulating fresh thinking about political biography.
More info
Canada-United States Relations and Revolutionary Cuba, 1959–93
Agree to disagree? A Cooperative Disagreement demonstrates how Canada and the United States – neighbours by geography and close allies by design – successfully kept their differences over revolutionary Cuba from permanently damaging their relationship.
More info
A New History of British Columbia Politics
A Long Way to Paradise is a lively account of the personalities and ideas that shaped the first hundred years of BC politics and created one of Canada's most fractious and dynamic political scenes.
More info
The Rowell-Sirois Commission and the Remaking of Canadian Federalism reveals the commission's impact on the high politics of federal-provincial relations and its legacy for Canadian federalism today.
More info
Reflections on a Field in Transition
Canadian Foreign Policy brings together leading scholars in a lively, engaging meditation on the current state and future direction of the Canadian foreign policy discipline, and on how we see Canada in the world.
More info
Politics and Policies for a Modern Canada
In this invigorating reappraisal of Louis St-Laurent and his government, leading Canadian historians and political scientists investigate the impact of an overlooked political figure whose innovative policies moved Canada into the modern era.
More info
Histories of Canada in the Atomic Age
The Nuclear North investigates Canada's place in the grey area between nuclear and non-nuclear to explore how this has shaped Canadians' understanding of their country and its policies.
More info
Canada and East Timor, 1975–99
Challenge the Strong Wind recounts the story of Canadian policy toward East Timor from the 1975 invasion to the 1999 vote for independence, demonstrating that historical accounts need to include both government and non-governmental perspectives.
More info
Marcel Cadieux and Canadian Diplomacy
The Good Fight is the insightful and entertaining biography of arguably the most important francophone diplomat and civil servant in Canadian history.
More info
Its Origins under Macdonald, Laurier, and Borden
Using innovative methods, this book shows how prime ministerial power was centralized from the very beginning of Confederation by Macdonald, Laurier, and Borden.
More info
A Political Memoir
UBC Press
, On Point Press
In this fiercely intelligent memoir, Bill Graham – Canada's minister of foreign affairs and minister of defence during the tumultuous years following 9/11 – takes us on a personal journey through a period of upheaval in global and domestic politics, arguing that global institutions based on international law offer the best hope for a safer, more prosperous, and just world.
More info
The Life and Politics of Paul Martin Sr.
Grit examines the remarkable life and political career of Paul Martin Sr., a liberal reformer and cabinet minister from 1945 to 1968, who championed health care and pension rights, new meanings for Canadian citizenship, and internationalism in world affairs.
More info
Find what you're looking for...
Stay Informed
Receive the latest UBC Press news, including events, catalogues, and announcements.
Publishers Represented
UBC Press is the Canadian agent for several international publishers. Visit our
Publishers Represented
page to learn more.