The Deepest Roots
Finding Food and Community on a Pacific Northwest Island
University of Washington Press
As friends began "going back to the land" at the same time that a health issue emerged, Kathleen Alcalá set out to re-examine her relationship with food at the most local level. Remembering her parents, Mexican immigrants who grew up during the Depression, and the memory of planting, growing, and harvesting fresh food with them as a child, she decided to explore the history of the Pacific Northwest island she calls home.
In The Deepest Roots, Alcalá walks, wades, picks, pokes, digs, cooks, and cans, getting to know her neighbors on a much deeper level. Wanting to better understand how we once fed ourselves, and acknowledging that there may be a future in which we could need to do so again, she meets those who experienced the Japanese American internment during World War II, and learns the unique histories of the blended Filipino and Native American community, the fishing practices of the descendants of Croatian immigrants, and the Suquamish elder who shares with her the food legacy of the island itself.
Combining memoir, historical records, and a blueprint for sustainability, <i>The Deepest Roots</i> shows us how an island population can mature into responsible food stewards, and reminds us that innovation, adaptation, diversity, and common sense will help us make wise decisions about our future. And along the way, we learn how food is intertwined with our present but offers a path to a better understanding of the future.
A wildly ambitious book. By focusing on the food in one place, Alcalá is able to pull together cultural and cross-cultural experiences, environmental debates, and, perhaps most crucial for me, issues of economic justice that underpin all food production.
The Deepest Roots is a timely and charming book on how place-based foods infuse community by one of the finest writers ever to emerge from the Pacific Northwest.
The issues Alcalá explores are relevant beyond Bainbridge's boundaries, . . . from the meaning of a homeland to the questions of who has power in the modern world and who has responsibility. . . . The stories have the effect of coming to the reader as they came to the writer, raising as many difficult questions as they answer.
This unique and fascinating memoir blends the history of Washington with the story of her family's migration from Mexico, highlighted by informed insights on ecology, economy and gastronomy.
The Deepest Roots should inspire readers to expend elbow grease in working la tierra and seeking community with like-minded gente for healthier living.
Alcalá takes the local food movement, so long the province of hippy gringos, and brings it home to the immigrant communities for whom it has so long been a fact of life.
A layered experience of discovery, moving organically between personal stories, cultural history, and discussions of environmental policy. . . . Bainbridge Island is a perfect microcosm through which to explore the question of local sustainability. . . . It is a pleasant surprise to hear from some Whatcom County locals among Alcalá's interviews.
Kathleen Alcalá is the author of a collection of essays, The Desert Remembers My Name: On Family and Writing; three novels, including Treasures in Heaven; and a collection of short stories.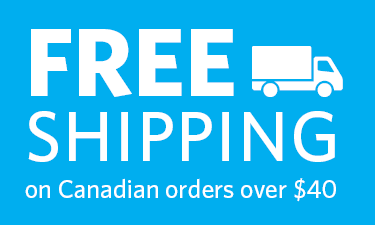 Find what you're looking for...
Publishers Represented
UBC Press is the Canadian agent for several international publishers. Visit our
Publishers Represented
page to learn more.