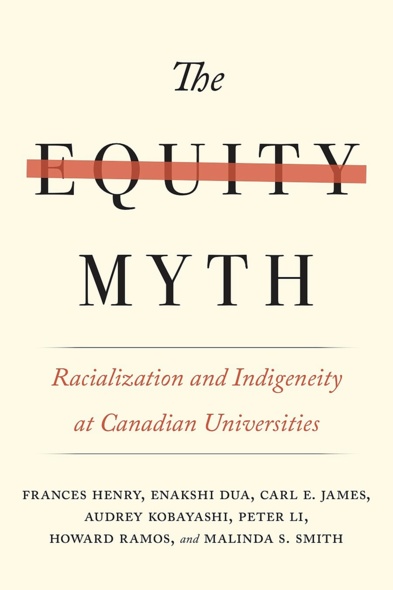 The Equity Myth
Racialization and Indigeneity at Canadian Universities
The university is often regarded as a bastion of liberal democracy where equity and diversity are promoted and racism doesn't exist. In reality, the university still excludes many people and is a site of racialization that is subtle, complex, and sophisticated. While some studies do point to the persistence of systemic barriers to equity and diversity in higher education, in-depth analyses of racism, racialization, and Indigeneity in the academy are more notable for their absence. The Equity Myth is the first comprehensive, data-based study of racialized and Indigenous faculty members' experiences in Canadian universities.
Challenging the myth of equity in higher education, this book brings together leading scholars who scrutinize what universities have done and question the effectiveness of their equity programs. The authors draw on a rich body of survey data and interviews to examine the experiences of racialized faculty members across Canada who – despite diversity initiatives in their respective institutions – have yet to see changes in everyday working conditions. They also make important recommendations as to how universities can address racialization and fulfill the promise of equity in higher education.
A landmark study on racism in Canadian universities, The Equity Myth shows how the goal of achieving equity in higher education has been consistently promised, but never realized for racialized and Indigenous faculty members. It further reveals that the policies and diversity initiatives undertaken so far have only served to deflect criticism of a system that is doing little to change itself.
The book will be appeal to anyone interested in the issue of equity within the university setting. This includes faculty members from many disciplines; administrators at all levels; students and graduate students; and people interested in equity issues outside of academia.
The Equity Myth is a necessary book that draws on new and existing statistical and qualitative data to describe the routine reproduction of race inequities in the academy. As they undercut the prevailing image of the university as an ivory tower insulated from the rest of the social world and its ills, including colonialism and racism, the authors provide devastating evidence of the institutionalization of whiteness and the ongoing marginalization of racialized minorities and Indigenous persons in the academy.
The Equity Myth paints a bleak picture in which the hegemonic whiteness and patriarchy of the institution show remarkable resilience through lip service and tokenism. [...]On the other hand, it recommends possible concrete solutions[...]a must-read for anyone interested in the social sciences, in discrimination, or simply in being decent and well-informed human beings.
The Equity Myth brings to the surface tensions that racialized faculty widely experience but seldom formally discuss in their workplaces. These include pay inequity, unequal hiring processes, a lack of visibility for racialized faculty in the professoriate, Euro-centric curricula and racial discrimination.

Until now, those tensions have been felt only in the abstract or anecdotally. Statistics Canada does not collect data on racialized minorities as part of the data it compiles on faculty and students at Canadian universities; nor do provincial governments collect such information. There has been recent change on this front from the University of Toronto and Ryerson University, both of which have announced in the past year that they would start collecting race-based data about their students. But no data exists on the effectiveness of university employment equity policies or policies against discrimination, despite their ubiquity across Canadian campuses.
[G]roundbreaking new research led by York University Professor Emeritus Frances Henry puts Canadian universities under the microscope. This new inquiry … shows that racialized and Indigenous faculty are low in numbers and even lower in terms of power, prestige and influence compared to non-racialized [white, male] counterparts within the university
The Equity Myth will be an eye-opener for those who have not given much thought to the dynamics of racism, race, and racialization in a systemically white ivory tower.
This compelling and important text is the first of its kind in Canada. It provides rigorous and informative investigations of the status, representation, and everyday lived experiences of racialized and Indigenous scholars in English-speaking Canadian universities … I recommend this book not only for scholars but also for administrators serious about equity and institutional change.
The Equity Myth will make a lasting contribution as a benchmark study in its field. It is one of the most comprehensive and thorough assessments of racism in university settings to date and is of international significance.
Frances Henry, FRSC, is a professor emerita of anthropology at York University.
Enakshi Dua is the director of the Graduate Program in Gender, Feminist and Women's Studies at York University.
Carl E. James, FRSC, teaches in the Faculty of Education and in the Graduate Program in Sociology at York University.
Audrey Kobayashi, FRSC, is a professor of geography at Queen's University, Kingston.
Peter Li, FRSC, is a professor emeritus of sociology at the University of Saskatchewan.
Howard Ramos is the associate dean of research in the Faculty of Arts and Social Sciences and a professor of sociology at Dalhousie University.
Malinda S. Smith is a professor of political science at the University of Alberta.
Preface and Acknowledgments
1 Introduction: Setting the Context
2 Representational Analysis: Comparing Canada, the United States, the United Kingdom, and Australia
3 Differences in Representation and Employment Income of Racialized University Professors in Canada
4 Academic Production, Reward, and Perceptions of Racialized Faculty Members
5 "Would Never Be Hired These Days": The Precarious Work Situation of Racialized and Indigenous Faculty Members
6 The Everyday World of Racialized and Indigenous Faculty Members in Canadian Universities
7 "You Know Why You Were Hired, Don't You?" Expectations and Challenges in University Appointments
8 Shifting Terrains: A Picture of the Institutionalization of Equity in Canadian Universities
9 Mechanisms to Address Inequities in Canadian Universities: The Performativity of Ineffectiveness
10 Disciplinary Silences: Race, Indigeneity, and Gender in the Social Sciences
11 A Dirty Dozen: Unconscious Race and Gender Biases in the Academy
12 Conclusion: Challenging the Myth
Appendix: List of Canadian Universities Reviewed
Notes; References; Index
Related Titles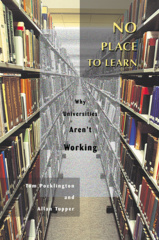 No Place to Learn
Why Universities Aren't Working
By Thomas C Pocklington and Allan Tupper
Counting Matters
Policy, Practice, and the Limits of Gender Equality Measurement in Canada
Edited by Christina Gabriel and L. Pauline Rankin
‹
›
Find what you're looking for...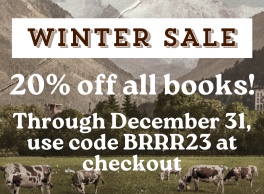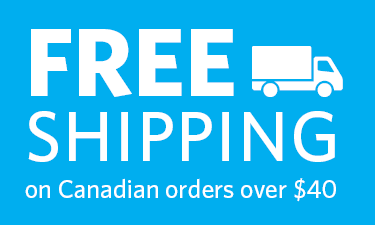 Stay Informed
Receive the latest UBC Press news, including events, catalogues, and announcements.
Publishers Represented
UBC Press is the Canadian agent for several international publishers. Visit our
Publishers Represented
page to learn more.