The Fire Still Burns
Life In and After Residential School
"My name is Sam George. In spite of everything that happened to me, by the grace of the Creator, I have lived to be an Elder."
The crimes carried out at St. Paul's Indian Residential School in North Vancouver scarred untold numbers of Indigenous children and families across generations. Sam George was one of these children. This candid account follows Sam from his idyllic childhood growing up on the Eslhá7an (Mission) reserve to St. Paul's, where he weathered physical, emotional, and sexual abuse. He spent much of his life navigating the effects of this trauma – prison, addiction, and challenging relationships – until he found the strength to face his past. Now an Elder and educator with the Indian Residential School Survivors Society, this is Sam's harrowing story, in his own words. An ember of Sam's spirit always burned within him, and even in the darkest of places he retained his humour and dignity.
The Fire Still Burns is an unflinching look at the horrors of a childhood in the Indian Residential School system and the long-term effects on survivors. It illustrates the healing power of one's culture and the resilience that allows an individual to rebuild a life and a future.
This frank and powerful personal story of trauma and resilience will bring a greater understanding to all readers – Indigenous and non-Indigenous alike – of residential schools and the impact they had on those who were forced to attend them.
Unflinchingly honest…
Once in a blue moon…I'm faced with a story that creeps into my bones and will not let me forget it. Like Sam George's recently released memoir…I could not put Sam's book down…I did not eat, sleep or shower: I read it cover to cover in one day
It's a harrowing tale that adds to the growing record of the horrific legacy of residential schools in Canada. George's personal story culminates with the lessons he learned for rebuilding his life after the mountain of trauma he suffered: by embracing his traditional culture–the very ways the nuns had tried to beat out of him.
George is unsparing in his accounts of the years lost to drugs and alcohol, and the damage he did to people close to him. But he is also able to tell the story of how reconnecting with his Indigenous roots and culture helped him heal and become a loving, contributing elder in his community…Highly recommended.
I am glad that Sam George has lent his voice to the many voices of survivors now surfacing from residential 'schools'. I love the way Sam describes his traditional life before he was forced to go to the school and then later goes back to his culture to overcome the trauma he endured. Sam did time in jail for a crime he committed, but the real crime is that our Indigenous way of life was interfered with, and that created the dysfunction in our communities. This book shows that we had it right all along – Indigenous culture is our saviour.
Brutally frank yet disarmingly subtle, sensitive, and funny, The Fire Still Burns by Sam George offers an unflinching look at the human dimensions of Canada's attempted genocide of Indigenous Peoples through residential schooling.
Sam George is a Squamish Elder and a survivor of the Canadian Indian Residential School system. A retired longshoreman and semi-retired drug and alcohol counsellor, Sam now works as an educator with the Indian Residential School Survivors Society and speaks with students and community groups about his experiences. Jill Yonit Goldberg is a writer, and a literature and creative writing instructor at Langara College in Vancouver, BC, where she teaches the Writing Lives course in which students collaborate with Indian Residential School survivors who are writing their memoirs. She worked with Sam George to bring his story to the page. Liam Belson, Dylan MacPhee, and Tanis Wilson are students who participated in the Writing Lives class where they worked with Sam George to write his story.
Preface / Sam George
Acknowledgments
A Note on the Text
1 Your Name Is T'seatsultux
2 In Them Days
3 Our Lives Signed Away
4 The Strap
5 A Girl Named Pearl, a Boy Named Charlie
6 Runaway
7 I Tried to Be Invisible
8 Finding Ways to Feel Good
9 On Our Own
10 Oakalla
11 Haney Correctional
12 Longshoreman
13 Misery Loves Company
14 Drowning
15 Tsow-Tun Le Lum
16 I'm Still Here
Afterword: On Co-Writing Sam George's Memoir / Jill Yonit Goldberg
Reader's Guide
About the Authors
Related Titles
Unsettling the Settler Within
Indian Residential Schools, Truth Telling, and Reconciliation in Canada
By Paulette Regan; Foreword by Taiaiake Alfred
A World without Martha
A Memoir of Sisters, Disability, and Difference
The Shoe Boy
A Trapline Memoir
By Duncan McCue
Power through Testimony
Reframing Residential Schools in the Age of Reconciliation
Edited by Brieg Capitaine and Karine Vanthuyne
‹
›
Find what you're looking for...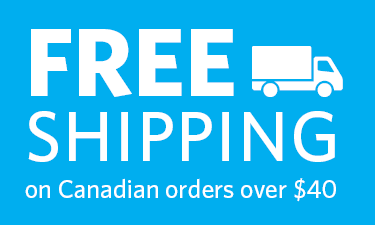 Stay Informed
Receive the latest UBC Press news, including events, catalogues, and announcements.
Publishers Represented
UBC Press is the Canadian agent for several international publishers. Visit our
Publishers Represented
page to learn more.