$83.00

Back Order
Ships in 4-6 weeks.
GO TO CART
The Foresight of Dark Knowing
Chŏng Kam nok and Insurrectionary Prognostication in Pre-Modern Korea
University of Hawai'i Press
Korea has long had an underground insurrectionary literature. The best-known example of the genre is the Chŏng Kam nok, a collection of premodern texts predicting the overthrow of the Yi Dynasty (1392–1910) that in recent times has been invoked by a wide range of groups to support various causes and agendas: from leaders of Korea's new religious movements formed during and after the Japanese occupation to spin doctors in the South Korean elections of the 1990s to proponents of an aborted attempt to move the capital from Seoul in the early 2000s.
Written to inspire uprisings and foment dissatisfaction, the Chŏng Kam nok texts are anonymous and undated. (Most were probably written between the seventeenth and late nineteenth centuries.) In his expansive introduction to this first English translation, John Jorgensen notes that the work employs forms or codes of political prediction (Ch. tuch'en; Kor. toch'am) allied with Chinese geomancy (fengshui) but in a combination unique to Korea. The two types of codes appear to deal with different subjects—the potency of geographical locations and political predictions derived from numerological cycles, omens, and symbols—but both emerge from a similar intellectual sphere of prognostication arts that includes divination, the Yijing (Book of Changes), physiognomy, and astrology in early China, and both share theoretical components, such as the fluctuation of ki (Ch. qi). In addition to ambiguous and obscure passages, allusion and indirection abound; many predictions are attributed to famous people in the distant past or made after the fact to lend the final outcome an air of authority. Jorgensen's invaluable introduction contains a wealth of background on the history and techniques of political prediction, augury, and geomancy from the first-century Han dynasty in China to the end of the nineteenth century in Korea, providing readers with a thorough account of East Asian geomancy based on original sources.
This volume will be welcomed by students and scholars of premodern Korean history and beliefs and those with an interest in early, arcane sources of political disinformation that remain relevant in South Korea to this day.
With this translation of the Chŏng Kam nok, an enigmatic underground classic from the latter half of the Chosŏn dynasty, John Jorgensen has bestowed upon the global Korean Studies community a product of prodigious scholarship. . . . By giving us a more comprehensive view of how Koreans thought in Chosŏn times, Jorgensen, with this study of prognostication and the Chŏng Kam nok, has made a substantial contribution to a more accurate understanding of Korean history and Korean culture.
John Jorgensen is senior research fellow at the China Studies Research Centre, La Trobe University.
Find what you're looking for...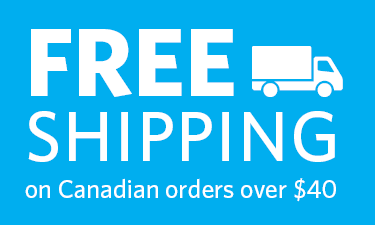 Publishers Represented
UBC Press is the Canadian agent for several international publishers. Visit our
Publishers Represented
page to learn more.