71 figures, 8 page color insert
$45.95

Back Order
Ships in 4-6 weeks.
GO TO CART
The Gulf of California
Biodiversity and Conservation
The University of Arizona Press
Few places in the world can claim such a diversity of species as the Gulf of California (Sea of Cortez), with its 6,000 recorded animal species estimated to be half the number actually living in its waters. So rich are the Gulf's water that over a half-million tons of seafood are taken from them annually—and this figure does not count the wasted by-catch, which would triple or quadruple that tonnage. This timely book provides a benchmark for understanding the Gulf's extraordinary diversity, how it is threatened, and in what ways it is—or should be—protected.
In spite of its dazzling richness, most of the Gulf's coastline now harbors but a pale shadow of the diversity that existed just a half-century ago. Recommendations based on sound, careful science must guide Mexico in moving forward to protect the Gulf of California.
This edited volume contains contributions by twenty-four Gulf of California experts, from both sides of the U.S.-Mexico border. From the origins of the Gulf to its physical and chemical characteristics, from urgently needed conservation alternatives for fisheries and the entire Gulf ecosystem to information about its invertebrates, fishes, cetaceans, and sea turtles, this thought-provoking book provides new insights and clear paths to achieve sustainable use solidly based on robust science. The interdisciplinary, international cooperation involved in creating this much-needed collection provides a model for achieving success in answering critically important questions about a precious but rapidly disappearing ecological treasure.
"Richard Brusca, as editor and contributor, has assembled a team of research scientists with long-time experience investigating the Sea of Cortez. Collectively, they have thoroughly reviewed the status of knowledge of this sea, presenting a baseline for ecological monitoring as commercial exploitation and global climate change challenge the ecosystems of the Gulf of California." —Donald A. Thomson, Professor Emeritus, University of Arizona
"The Gulf of California is one of the most interesting ocean ecosystems in the world yet there persists myths that it is both poorly studied and pristine. This book destroys those myths and might be the most important regional oceanography book ever written. Between them the authors have invested at least 750 years studying the Gulf of California, and the chapters document both excellent science and serious environmental degradation. This book will be an instant classic." —Paul Dayton, Scripps Institute of Oceanography
Richard Brusca is Director of Research and Conservation at the Arizona-Sonora Desert Museum, a research scientist at the University of Arizona, and an Adjunct Professor at the Centro de Investigación en Alimentación y Desarrollo in Hermosillo, Mexico.
Foreword
Rodrigo A. Medelli´n
Introduction
Richard C. Brusca
1 Origin, Age, and Geological Evolution of the Gulf of California
Jorge Ledesma-vá Zquez and Ana Luisa Carreño
2 Physical, Chemical, and Biological Oceanography of the Gulf of California
Saúl Alvarez-Borrego
3 Reefs That Rock and Roll: Biology and Conservation of Rhodolith Beds in the Gulf of California
Rafael Riosmena-Rodriguez, Diana L. Steller, Gustavo Hinojosa-Arango, and Michael S. Foster
4 Invertebrate Biodiversity and Conservation in the Gulf of California
Richard C. Brusca and Michel E. Hendrickx
5 Fishes of the Gulf of California
Philip A. Hastings, Lloyd T. Findley, and Albert M. Van Der Heiden
6 The Importance of Fisheries in the Gulf of California and Ecosystem-Based Sustainable Co-Management for Conservation
Miguel A. Cisneros-Mata
7 Sea Turtles of the Gulf of California: Biology, Culture, and Conservation
Jeffrey A. Seminoff
8 Ospreys of the Gulf of California: Ecology and Conservation Status
Jean-Luc E. Cartron, Daniel W. Anderson, Charles J. Henny, and Roberto Carmona
9 Marine Mammals of the Gulf of California: An Overview of Diversity and Conservation Status
Jorge Urbán R.
10 A Brief Natural History of Algae in the Gulf of California
Richard McCourt
11 Ecological Conservation in the Gulf of California
Mari´a de Los Angeles Carvajal, Alejandro Robles, and Exequiel Ezcurra
Bibliography
About the Contributors
Index
Find what you're looking for...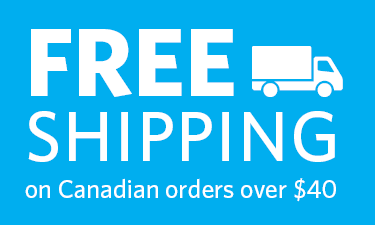 Publishers Represented
UBC Press is the Canadian agent for several international publishers. Visit our
Publishers Represented
page to learn more.