16 tables, 4 charts, 1 b&w photo
The High North
Cannabis in Canada
In 2018, Canada became only the second country in the world to legalize cannabis. The High North is a groundbreaking collection that examines the run-up to legalization and its aftermath, while disrupting widely accepted narratives about legalization in Canada. What does cannabis legalization really mean for the public, governments, and the Canadian legal system?
Contributors from a variety of disciplines and backgrounds, cannabis scholars and "practitioners," activists and advocates, highlight the neoliberal forces shaping cannabis consumerism. They expose the vested interests of government and industry and the corporate focus on the nascent green dream of profits. Longtime cannabis activist Jodie Emery revisits the activism that led to today's great social experiment. Historian Catherine Carstairs takes readers back to 1923, when few would even have heard of the substance newly added to the schedule of restricted drugs, through to an examination of today's cannabis laws. Kanenhariyo Seth LeFort outlines customary cannabis-related practices among the Kanyen'kehá:ka (Mohawk) First Nation.
From the first appearance of cannabis in Canada and the advent of current-day dispensaries, to the mental health implications of legal weed and the plight of workers in the cannabis economy, The High North offers a comprehensive critique of the many aspects of legalization. To quote the Grateful Dead: "What A Long Strange Trip It's Been."
This book will find an audience with readers interested in cannabis history and legalization, as well as with academics and researchers in the social sciences, humanities, and other fields who study the use of cannabis and policy reform. Professionals seeking a critical perspective on cannabis legalization informed by both academic and non-academic points of view will also find this book to be an excellent read.
For many of us, Canada's legalization of cannabis was a remarkable step forward. The High North provides us with a more nuanced view of that event, and of our past, our present, and, most importantly, our future. What are the challenges that we face now? This book will make you think about where we are heading and why.
Andrew D. Hathaway teaches in the Department of Sociology and Anthropology at the University of Guelph. He researches cannabis use in marginalized and mainstream populations, including experiences of users, and has published widely on normalization, harm reduction, and social policy implications. He is the author of the textbook Drugs and Society. Clayton James Smith McCann is currently a doctoral candidate in cultural anthropology at McMaster University. His longitudinal research project investigating cannabis production communities advocates for a national cannabis appellations program to protect the small-scale cannabis farmer, and five decades of knowledge and genetics issuing from such production contexts.
Contributors: Catherine Carstairs, Jason Childs, Kelly Coulter, Sarah Daniels, Michael DeVillaer, Jodie Emery, George Hartner, Kelly Insley, Karina Lahnakoski, Kanenhariyo Seth LeFort, Alison McMahon, Michelle St. Pierre, "Sal," Jared J. Wesley, Jenna Valleriani, Jeannette VanderMarel, Zach Walsh
Introduction: Can Someone Tell Me What Just Happened? / Andrew D. Hathaway and Clayton James Smith McCann
Part 1: Cannabis in Context: Historical, Political, and Economic Factors
1 From Prohibition to Legalization: Cannabis Use and the Law / Catherine Carstairs
2 Cannabis-Policy Integration and Alignment: Missed Opportunities and Obstacles to Collaborative Governance / Jared J. Wesley
3 Displacing the Illicit Cannabis Market: Challenges and Trade-offs / Jason Childs and George Hartner
4 Medical Cannabis Dispensaries: A Conduit for Change? / Jenna Valleriani
Part 2: Cannabis and Public Health: A Multidisciplinary View
5 Cannabis Legalization: Déjà Vu All over Again? / Michael DeVillaer
6 Cannabis Substitution: The Canadian Experience / Michelle St. Pierre, Sarah Daniels, and Zach Walsh
7 Cannabis and Mental Health: A Sociological Perspective / Andrew D. Hathaway
8 Help Wanted: The Plight of Workers and Consumers under Canada's Legal Cannabis Production Regime / Clayton James Smith McCann
Part 3: Cannabis Subjectivities: An Array of Voices
9 Women in Corporate Cannabis Work
From a Good House to Good Farm / An interview with Jeannette VanderMarel
Building Consumer Trust in a Nascent Industry / Karina Lahnakoski
Cannabis Jobs in Canada / Alison McMahon
10 Last Stop Before Hopeless / Kelly Insley
11 Dusting Off the Path – Tsi Nionkwarihotens / Kanenhariyo Seth LeFort
12 Slow Cannabis / Kelly Coulter
13 Illicit Cannabis Market Folklore
Guilty Republic / Clayton James Smith McCann
For the Discriminating Traveller / "Sal"
14 Cannabis Activism in Canada: Reflections on a Movement in Transition / Jodie Emery
Postscript: "Craft" Cannabis and a New Kind of Canadian Farm / Andrew D. Hathaway and Clayton James Smith McCann
List of Contributors; Index
Related Titles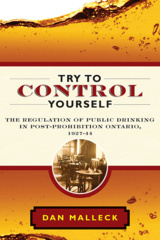 Try to Control Yourself
The Regulation of Public Drinking in Post-Prohibition Ontario, 1927-44
By Dan Malleck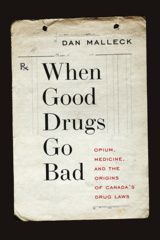 When Good Drugs Go Bad
Opium, Medicine, and the Origins of Canada's Drug Laws
By Dan Malleck
‹
›
Find what you're looking for...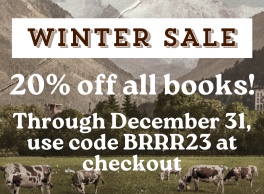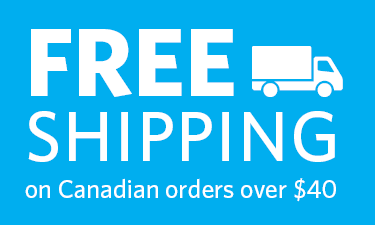 Stay Informed
Receive the latest UBC Press news, including events, catalogues, and announcements.
Publishers Represented
UBC Press is the Canadian agent for several international publishers. Visit our
Publishers Represented
page to learn more.