The Letters of Vincent van Gogh
A Critical Study
Athabasca University Press
When he died at the age of thirty-seven, Vincent van Gogh left a legacy of over two thousand artworks, for which he is justly famous. But Van Gogh was also a prodigious writer of letters—more than eight hundred of them, addressed to his parents, to friends such as Paul Gauguin and, above all, to his brother Theo. His letters have long been admired for their exceptional literary quality, and art historians have occasionally drawn on some of the letters in their analysis of the paintings. And yet, to date, no one has undertaken a critical assessment of this remarkable body of writing, not as a footnote to the paintings but as a highly sophisticated literary achievement in its own right. Patrick Grant's long-awaited study provides such an assessment and, as such, redresses a significant omission in the field of Van Gogh studies.
As Grant demonstrates, quite apart from furnishing a highly revealing self-portrait of their author, the letters are compelling both for their imaginative and expressive power and for the perceptive commentary they offer on universal human themes. Through a subtle exploration of Van Gogh's contrastive style of thinking and his fascination with the notion of imperfection, Grant illuminates gradual shifts in Van Gogh's ideas on religion, ethics, and art. By analyzing the metaphorical significance of a number of key images in the letters, he draws out unexpected psychological and conceptual connections, while also probing the relationships that become visible when the letters are viewed together, as a cohesive literary product. The result is a wealth of new insights into Van Gogh's inner landscape.
A mature scholar and established literary critic, Patrick Grant is professor emeritus of English at the University of Victoria. He is the author of Imperfection (nominated for the Canada Prize), Literature, Rhetoric, and Violence in Northern Ireland, and Personalism and the Politics of Culture among other works.
Contents
Preface and Acknowledgements
Introduction: Letters as Literature
Part I   Vincent Agonistes: Religion, Morality, Art
Religious Convictions, Moral Imperatives
The Artistic Life and Its Limits
Part II  Thinking in Images
            Birds' Nests: Art and Nature, Exile and Return
            The Mistral: Creativity and Adversity
            Cab Horses: Despair and Optimism
Part III Exploring with Ideas
            By Heart: The Creative Unconscious
            A Handshake Till Your Fingers Hurt: Autonomy and Dependency
            Something New Without a Name: Beyond Religion, Morality, Art
Conclusion: "My Own Portrait in Writing"
Notes
Index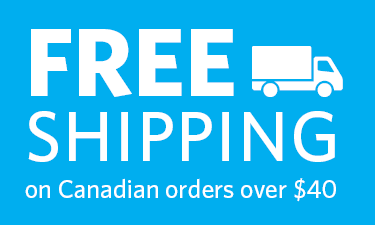 Find what you're looking for...
Publishers Represented
UBC Press is the Canadian agent for several international publishers. Visit our
Publishers Represented
page to learn more.