The Neighborhood as a Social and Spatial Unit in Mesoamerican Cities
The University of Arizona Press
Recent realizations that prehispanic cities in Mesoamerica were fundamentally different from western cities of the same period have led to increasing examination of the neighborhood as an intermediate unit at the heart of prehispanic urbanization. This book addresses the subject of neighborhoods in archaeology as analytical units between households and whole settlements.

The contributions gathered here provide fieldwork data to document the existence of sociopolitically distinct neighborhoods within ancient Mesoamerican settlements, building upon recent advances in multi-scale archaeological studies of these communities. Chapters illustrate the cultural variation across Mesoamerica, including data and interpretations on several different cities with a thematic focus on regional contrasts. This topic is relatively new and complex, and this book is a strong contribution for three interwoven reasons. First, the long history of research on the "Teotihuacan barrios" is scrutinized and withstands the test of new evidence and comparison with other Mesoamerican cities. Second, Maya studies of dense settlement patterns are now mature enough to provide substantial case studies. Third, theoretical investigation of ancient urbanization all over the world is now more complex and open than it was before, giving relevance to Mesoamerican perspectives on ancient and modern societies in time and space.

This volume will be of interest not only to scholars and student specialists of the Mesoamerican past but also to social scientists and urbanists looking to contrast ancient cultures worldwide.
I can't say enough good things about this book. Urban organization has received renewed emphasis in the last five years, much of it sparked by the work of these participants. As such, this volume represents a clearly emerging focus in Mesoamerican archaeology."—Christopher T. Fisher, co-editor of The Archaeology of Environmental Change: Socionatural Legacies of Degradation and Resilience
M. Charlotte Arnauld is an archaeologist and research director at the Centre National de la Recherche Scientifique, Archéologie des Amériques in France. Linda R. Manzanilla is a professor and researcher at the Institute for Anthropological Research of the National Autonomous University of Mexico. Michael E. Smith is a professor of anthropology in the School of Human Evolution and Social Change at Arizona State University.
Preface
Michael E. Smith, M. Charlotte Arnauld, and Linda R. Manzanilla
1 Introduction: Neighborhoods and Districts in Ancient Mesoamerica
Michael E. Smith and Juliana Novic
2 Neighborhoods and the Civic Constitutions of Premodern Cities as Seen from the Perspective of Collective Action
Richard E. Blanton and Lane F. Fargher
I: The Central Highlands
3 Neighborhoods and Elite "Houses" at Teotihuacan, Central Mexico
Linda R. Manzanilla
4 Structure and Organization of Neighborhoods in the Ancient City of Teotihuacan
Sergio Gómez-Chávez
5 The "Tlajinga Barrio": A Distinctive Cluster of Neighborhoods in Teotihuacan
Randolph J. Widmer and Rebecca Storey
6 Teotihuacan Neighborhoods and the Health of Residents: The Risks of Preindustrial Urban Living
Rebecca Storey, Lourdes Márquez-Morfín, and Luis F. Núñez
7 Compact Versus Dispersed Settlement in Pre-Hispanic Mesoamerica: The Role of Neighborhood Organization and Collective Action
Gary M. Feinman and Linda M. Nicholas
II: The Maya Area
8 Neighborhoods in Pre-Hispanic Honduras: Settlement Patterns and Social Groupings Within Sites or Regions
Julia A. Hendon
9 Neighborhoods in Classic Lowland Maya Societies: Their Identification and Definition from the La Joyanca Case Study (Northwestern Petén, Guatemala)
Eva Lemonnier
10 Houses, Emulation, and Cooperation Among the Río Bec Groups
M. Charlotte Arnauld, Dominique Michelet, Boris Vannière, Philippe Nondédéo, and Eva Lemonnier
11 Intermediate-Scale Patterns in the Urban Environment of Postclassic Mayapan
Timothy S. Hare and Marilyn A. Masson
12 Intermediate Settlement Units in Late Postclassic Maya Sites in the Highlands: An Assessment from Archaeology and Ethnohistory
Marie Annereau-Fulbert
13 Postclassic Maya "Barrios" in Yucatán: An Historical Approach
Tsubasa Okoshi-Harada
14 Neighborhoods and Intermediate Units of Spatial and Social Analysis in Ancient Mesoamerica
M. Charlotte Arnauld

About the Authors
Index
Find what you're looking for...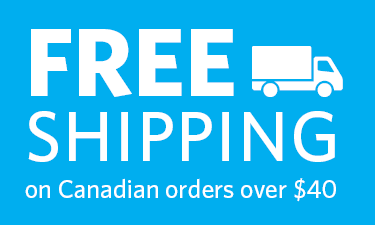 Publishers Represented
UBC Press is the Canadian agent for several international publishers. Visit our
Publishers Represented
page to learn more.