The New NDP
Moderation, Modernization, and Political Marketing
The New NDP is the definitive account of the evolution of the New Democratic Party's political marketing strategy in the early twenty-first century.
In 2011, the federal NDP achieved its greatest electoral success – becoming the official opposition under Jack Layton's leadership. Through interviews with operatives, analyses of platforms, and surveys of NDP members, voters, and MPs, David McGrane argues that the party's electoral success during the Layton years was a direct result of the moderation of its ideology and modernization of its campaign structures. Those changes brought the party closer to governing than ever before but ultimately not into power. McGrane then poses a difficult question: Was remaking the NDP message and revitalizing its campaign model the right choice after all, considering it fell to its perennial third-party spot in 2015?
The New NDP examines Canada's NDP at a pivotal time in its history and provides lessons for progressive parties on how to win elections in the age of the internet, big data, and social media.
Scholars and students of Canadian politics, social democracy, and social democratic parties will find The New NDP a compelling read, as will NDP politicians, activists, and staffers.
Awards
2020, Winner - Donald Smiley Prize, Canadian Political Science Association
In a climate of growing challenges to democratic integrity, understanding ourelectoral system is particularly important. This book's strengths enhance public comprehension, and its gaps open pathways for further investigation.
[The author], an NDP insider, describes the party's slow but steady climb back under Jack Layton and Tom Mulcair until, after 2011, it was the Official Opposition and a government in waiting. Then in 2015, everything fell apart. The book is like a forensic accountant's analysis of a startup's path from concept to riches to bankruptcy.
A new book about the New Democratic party offers exceptional insights into the party's evolution from an undisciplined ideological group to a political marketing powerhouse. Current leader Jagmeet Singh and his strategists should pick up a copy, and quick.

The New NDP: Moderation, Modernization, and Political Marketing is a rare inside look at how a Canadian political party expands and retracts. It is a thorough examination of how the NDP operated under leader Alexa McDonough and transformed

…

Ultimately the reader-friendly manner in which he presents an astounding array of data should make The New NDP required reading for NDP strategists. Judging by public opinion polls, it would be in their best interest to consult it sooner rather than later.
McGrane's dogged research and sincere devotion to this subject allows his work to fill an important void regarding the recent political history of Canada's party of social democracy.
In The New NDP, David McGrane weaves a highly engaging and convincing narrative of the party's trajectory from third party status, to official opposition and then dashed hopes of forming government in 2015. Although the study offers important new insights to the literature on the NDP, its empirical richness and methodological rigour make it an authoritative account of how modern campaigns are conducted in Canada more generally. The study's methodological rigour, including the combination of theory with a mixed methods approach that draws upon a remarkable range of original data, establishes a high standard for future research in this field.
McGrane offers a master class on how the New Democratic Party of Canada was transformed into a modern contender for federal office. It is an entertaining and comprehensive examination of the Jack Layton era that saw the NDP change the way politics is practised in this country and how Canadians responded. A must-read for everyone who wants to know how politics truly works.
McGrane marshals a staggering diversity of original data to craft his expansive account of Canada's New Democratic Party. The New NDP is an impressive work, both measured in its claims and highly readable and enjoyable.
McGrane has authored the definitive work on the recent evolution of the NDP. Combining an insider's perspective with a political scientist's precision, it rebuilds the foundation of our understanding of modern social democracy in Canada.
David McGrane is an associate professor of political studies at St. Thomas More College and the University of Saskatchewan. He is the author of New Directions in Saskatchewan Public Policy (2011) and Remaining Loyal: Social Democracy in Quebec and Saskatchewan (2014). He is a past president of the Prairie Political Science Association, chair of the Political Action Committee of the Saskatoon and District Labour Council, and past president of the Saskatchewan NDP.
Introduction
1 Ferment in the Party: The Federal NDP, 2000–03
2 The Rise of Party Headquarters: Internal Party Organization
3 Imposing Discipline and Order: The NDP inside the House of Commons
4 Dare to Dream: Campaign Strategies, 2000–15
5 Continuity and Change: The Ideology and Policies of the NDP
6 Stealing Market Share: Electoral Market Segmentation and the NDP, 2000–11
7 Heartbreak: Voter Behaviour and the 2015 Federal Election
8 Which Way Now?
Appendix A: List of Semi-Structured Interviews
Appendix B: Canadian Election Studies, 2000–11 and Ipsos-Reid Exit Polls, 2006–11
Appendix C: 2015 Canadian Federal Election Panel Survey on Social Democracy
Notes; References; Index
Related Titles
Big Promises, Small Government
Doing Less with Less in the BC Liberal New Era
By George M. Abbott; Foreword by Vaughn Palmer
Reviving Social Democracy
The Near Death and Surprising Rise of the Federal NDP
Edited by David Laycock and Lynda Erickson
Brand Command
Canadian Politics and Democracy in the Age of Message Control
By Alex Marland
Opening the Government of Canada
The Federal Bureaucracy in the Digital Age
The Canadian Party System
An Analytic History
‹
›
Find what you're looking for...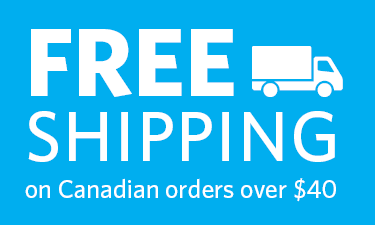 Stay Informed
Receive the latest UBC Press news, including events, catalogues, and announcements.
Publishers Represented
UBC Press is the Canadian agent for several international publishers. Visit our
Publishers Represented
page to learn more.