The Nuclear North
Histories of Canada in the Atomic Age
By virtue of resources and technologies Canada is a nuclear nation. But the country does not have the ultimate symbol of nuclear power – a weapons program of its own. Since the first atomic weapon was detonated in 1945, Canadians have debated not only the role of nuclear power in their uranium-rich land but also their country's role in a nuclear world.
The Nuclear North investigates critical questions in these ongoing debates. Should Canada belong to international alliances that depend on the threat of using nuclear weapons for their own security? Should Canadian-produced nuclear technologies be sold on the export market to potential proliferators? Does the country's championing of arms control and disarmament on the global stage matter? What about the domestic costs of nuclear technologies and atomic research, including their impact on local communities and the environment?
The contributors to this important collection explore Canada's relationship with nuclear weapons and other nuclear technologies over the course of the Cold War and beyond. They consider how the atomic age has shaped Canadian policies at home and abroad, and in doing so engage in much larger debates about national identity, contradictions at the heart of the country's Cold War foreign policy, and Canada's place in the international order.
Scholars and students of Canadian history and foreign policy – in particular those interested in topics related to the Cold War, security studies, and nuclear policy – will find this work indispensable.
Susan Colbourn is a postdoctoral fellow in international security studies at Yale University. Her research has also appeared in Cold War History and the International History Review, among other publications. Timothy Andrews Sayle is an assistant professor of history and director of the International Relations Program at the University of Toronto. He is the author of Enduring Alliance: A History of NATO and the Postwar Global Order.
Contributors: Jack Cunningham, Katie Davis, Ryan Dean, Se Young Jang, P. Whitney Lackenbauer, Asa McKercher, Michael D. Stevenson, and Matthew S. Wiseman
Related Titles
Give Me Shelter
The Failure of Canada's Cold War Civil Defence
Made Modern
Science and Technology in Canadian History
Edited by Edward Jones-Imhotep and Tina Adcock
Mike's World
Lester B. Pearson and Canadian External Affairs
Edited by Asa McKercher and Galen Roger Perras
Canada on the United Nations Security Council
A Small Power on a Large Stage
‹
›
Find what you're looking for...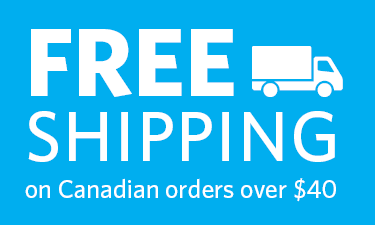 Publishers Represented
UBC Press is the Canadian agent for several international publishers. Visit our
Publishers Represented
page to learn more.