$75.00

Back Order
Ships in 4-6 weeks.
GO TO CART
The Sagebrush Trail
Western Movies and Twentieth-Century America
The University of Arizona Press
The Sagebrush Trail is a history of Western movies but also a history of twentieth-century America. Richard Aquila's fast-paced narrative covers both the silent and sound eras, and includes classic westerns such as Stagecoach, A Fistful of Dollars, and Unforgiven, as well as B-Westerns that starred film cowboys like Tom Mix, Gene Autry, and Hopalong Cassidy.

The book is divided into three parts. Part 1 traces the birth and growth of Westerns from 1900 through the end of World War II. Part 2 focuses on a transitional period in Western movie history during the two decades following World War II. Finally, part 3 shows how Western movies reflected the rapid political, social, and cultural changes that transformed America in the 1960s and the last decades of the twentieth century.

The Sagebrush Trail explains how Westerns evolved throughout the twentieth century in response to changing times, and it provides new evidence and fresh interpretations about both Westerns and American history. These films offer perspectives on the past that historians might otherwise miss. They reveal how Americans reacted to political and social movements, war, and cultural change. The result is the definitive story of Western movies, which contributes to our understanding of not just movie history but also the mythic West and American history. Because of its subject matter and unique approach that blends movies and history, The Sagebrush Trail should appeal to anyone interested in Western movies, pop culture, the American West, and recent American history and culture.

The mythic West beckons but eludes. Yet glimpses of its utopian potential can always be found, even if just for a few hours in the realm of Western movies. There on the silver screen, the mythic West continues to ride tall in the saddle along a "sagebrush trail" that reveals valuable clues about American life and thought.

The Sagebrush Trail is a panoramic survey of Western movies in the twentieth century, from Edwin Porter's The Great Train Robbery to Clint Eastwood's Unforgiven and beyond. It is also a vivid history of the culture that created and consumed this all-purpose, ever-malleable art form whose themes and characters strike to the heart of the American experience."—Michael Steiner, author of Regionalists on the Left
The Sagebrush Trail may be the most comprehensive overview of the Western film genre to date. It does an especially impressive job of analyzing movies—literally scores of movies—against the backdrop of changing currents in American culture."—David M. Wrobel, author of Global West, American Frontier: Travel, Empire, and Exceptionalism from Manifest Destiny to the Great Depression
This book reveals a great wealth of film watching and knowledge of the intersections between those movies and the context within which they were produced and received."—American Historical Review

"Film buffs and history lovers will equally appreciate this insightful look at perhaps America's most enduring contribution to popular culture."—Journal of Arizona History

"Vivid and well written."—Register of the Kentucky Historical Society
 
General readers and nonspecialists will welcome Aquila's jargon-free, accessible writing."—Western Historical Quarterly

"The Sagebrush Trail is an unexpected pleasure, linking a multitude of films to their cultural contexts and finding in them 'clues about America' 'that historians might otherwise miss.'"—Journal of American History
Richard Aquila is a professor of history and American studies at Penn State University, the Behrend College, and a distinguished lecturer for the Organization of American Historians. He has published four books, including Wanted Dead or Alive: The American West in Popular Culture.
List of Illustrations
Acknowledgments
Prologue. The Sagebrush Trail

Part I. The Rise of Western Movies, 1900–1944
1. The Great Train Robbery: Or How Early Western Movies Stole America's Heart
2. Blazing the Trail: New Directors and the Rise of Feature Westerns
3. The Big Trail: Tracking Feature Westerns Through Depression and War
4. Tumbling Tumbleweeds: Guns, Guitars, and B-Western Cowboys
Part II. Transitional Westerns on New Frontiers, 1945–1963
5. The Searchers: Cowboys and Containment on the Cold War Frontier
6. Shane: Western Heroes and the Culture of the Cold War
Part III. "New Western" Horizons, 1964–1999
7. A Fistful of Dollars: Spaghetti Westerns and Changing Times
8. The Wild Bunch: American Westerns on a Revisionist Trail
9. True Grit: Traditional Westerns Ride Again!
10. Silverado: The Mythic West at Century's End

Epilogue. Django Unchained
Notes
Index
Find what you're looking for...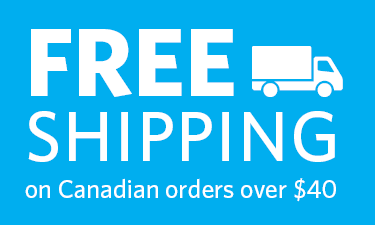 Publishers Represented
UBC Press is the Canadian agent for several international publishers. Visit our
Publishers Represented
page to learn more.