The Teacher's Introduction to Attachment
Practical Essentials for Teachers, Carers and School Support Staff
Jessica Kingsley Publishers
Simple and concise, The Teacher's Introduction to Attachment offers an easy way to understand children with attachment issues and how they can be supported.
Author Nicola Marshall combines her expertise as an adoptive parent and schools trainer to describe in plain English what attachment is, how children develop attachment problems and how these problems affect a child's social, emotional and neurological development. She addresses some of the difficulties in identifying attachment issues in children - common among children who are in care or adopted, but which are sometimes mistaken for symptoms of ADHD or Autism Spectrum Disorder. Nicola also describes a range of helpful principles and practical strategies which will help children flourish - from simple tips for the individual on how to improve their communication to the changes a school can make to reduce a child's anxiety about changes and transitions.
Ideal for teachers and support staff to pick up and use, this book is an essential addition to any school's staff library.
More than anyone else, teachers and school staff need to learn about the critical role that attachment plays in the performance, behaviour, and wellbeing of their students. Nicola Marshall's clear and concise explanation of attachment makes it readily accessible to the reader. Her 'guiding principles' will help educational professionals adopt the kind of mindset that one needs when trying to teach students with disrupted attachment.

– Christopher J. McGlinn, Ph.D., Clinical Coordinator, The Elwyn Davidson School, Pennsylvania, USA
This would be so useful to us in school. I have been talking to the teacher I work with about a particular boy since reading the book and we both feel that his behaviour can now be explained which will help him and us a great deal.

– Kirsty Stone, English Leader and Key Stage 1 Co-ordinator, Perryfields Primary School, Sandwell
Very easy to read and understand. I would recommend this book to all foster carers and adoptive parents.

– Janet Mordue, Teenage Advice Centre co-ordinator, foster carer
I found this book to be enormously helpful and also reassuring. It bolstered my toolkit of resources to understand and help the vulnerable children I come across - and it reassured me that I am equipped to help: those children I think are hard to reach are actually within my reach and I can be the person to help them... Compassionate and intelligent [this is] an accessible book for all.

– Phil Thomas, Teacher, Headteacher and Resilience Trainer
Easy to understand and written in a very informative way. I think all teachers and adults who work with children should read this. It might open their eyes a bit.

– Emma Collier, Teaching Assistant, Blossomfield Infant School, Shirley, Birmingham
Nicola Marshall is a certified coach and adoptive parent of three. She runs her own training company, BraveHeart Education, which visits schools to educate teachers about attachment and its implications for the classroom www.bravehearteducation.co.uk. Nicola is based in Halesowen, West Midlands, UK.
Acknowledgement, Foreword, Introduction, Chapter 1 - What is Trauma? Chapter 2 - What Causes Trauma? Chapter 3 - What is Attachment? Chapter 4 - Attachment Theorists, Chapter 5 - Attachment Styles, Chapter 6 - Brain Development, Chapter 7 - Symptoms of Attachment Difficulties, Chapter 8 - Guiding Principle 1, Relationships Over Programmes, Chapter 9 - Guiding Principle 2 - Emotional Age Over Chronological Age, Chapter 10 - Guiding Principle 3 - Structure Over Chaos, Chapter 11 - Guiding Principle 4 - Time In Over Time Out, Chapter 12 - Guiding Principle 5 - Sensory Less Over Sensory More, Chapter 13 - Toxic Shame, Chapter 14 - Identity, Chapter 15 - Empathy, Chapter 16 - Trust, Chapter 17 - Control and Self-Reliance, Chapter 18 - Self-Regulation, Chapter 19 - Cause-and-Effect Thinking, Chapter 20 - Memory and Organisation, Chapter 21 - Changes and Transitions, Chapter 22 - Triggers, Chapter 23 - Prevention is better than cure, Chapter 24 - Communication is Key, Chapter 25 - The Most Important Thing We Learn, Chapter 26 - What's so Wrong with Rewards at School? Chapter 27 - Inner and Outer Resources, Chapter 28 - A Word of Warning, Braveheart Education, Bibliography and Resources, Websites.
Find what you're looking for...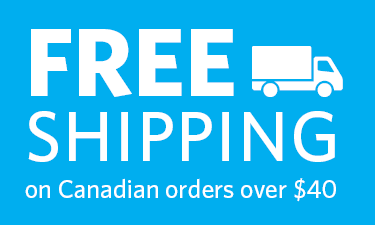 Publishers Represented
UBC Press is the Canadian agent for several international publishers. Visit our
Publishers Represented
page to learn more.